10 Camping Inspired Recipes for the Holiday Season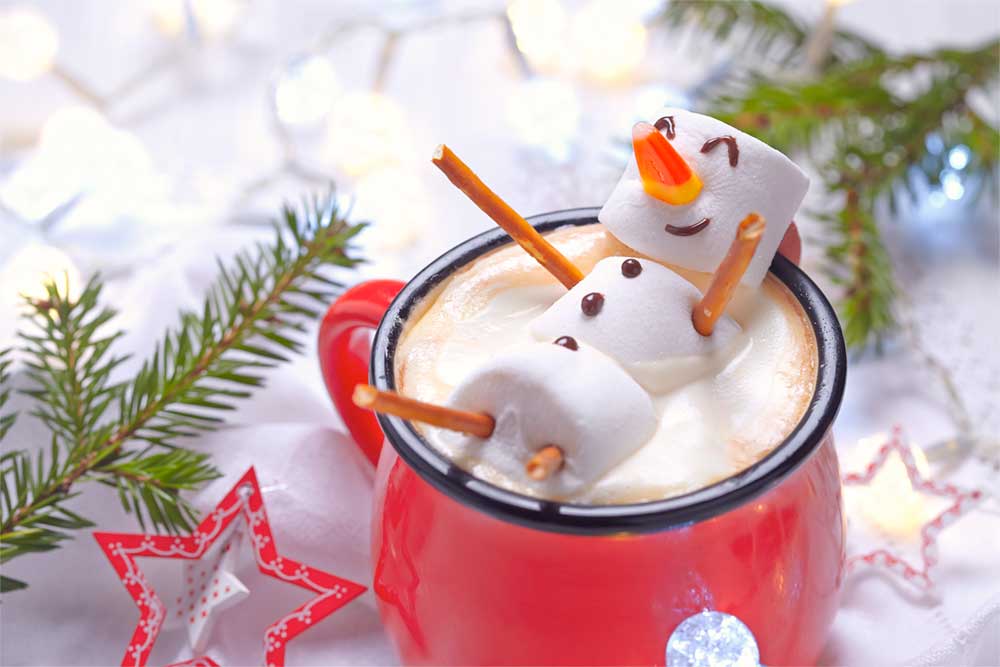 December 13, 2019
We love the holidays as much as you do and there's nothing better than having the house (or RV!) filled with sweet smells of holiday cooking. We've scrounged up a short list of tasty treats, warm dishes and scrumptious bites your family and guests will enjoy this winter.
1. This Bacon and Cheese Cobb Loaf by Create Bake Make takes us back to cool evenings in front of the campfire with empty bellies just waiting for something delicious to munch on.
2. Try the Slow cooker Mint Hot Chocolate by The Magical Slow Cooker and you'll remember taking a break from telling stories and singing with friends to indulge in a sip or two (or three!).
3. Give this Marshmallow Snowman by It's Always Autumn a try the next time you're preparing this most perfect camping treat.
4. An unusual but delightful-looking addition to our list its the Hot Donair Dip by Mmm is for Mommy.
5. What would we do without s'mores! The S'mores Cups by The First Year Blog seems like the perfect addition to our holiday baking list. You?
6. These S'mores Truffles by If You Give a Blonde a Kitchen look even more amazing and we bet they taste great with friends.
7. Get the kids together and make some Airstream Camper Cookies by Whisk and Wander. They don't need to be Airstream either… pretty much any camper will do!
8. We had to add these Classic Snowflake Cookies by Country Living to the list. They look so magical!
9. Another warm drink addition to our list is the Peppermint White Hot Chocolate by Cincy Shopper. Who needs to buy a fancy hot drink when you can make it yourself!
10. Last but not least, we think this Classic Yule Log Cake by Mon Petit Four is a great way to bring it all together this holiday season.
Do you have a favourite holiday recipe or concoction our Go RVing Canada community should know about? Share it on our Facebook Page!
All the best to you and your family!
Join our community on Facebook, Twitter, Instagram and Pinterest.