17 Must-Have Camping Accessories for 2017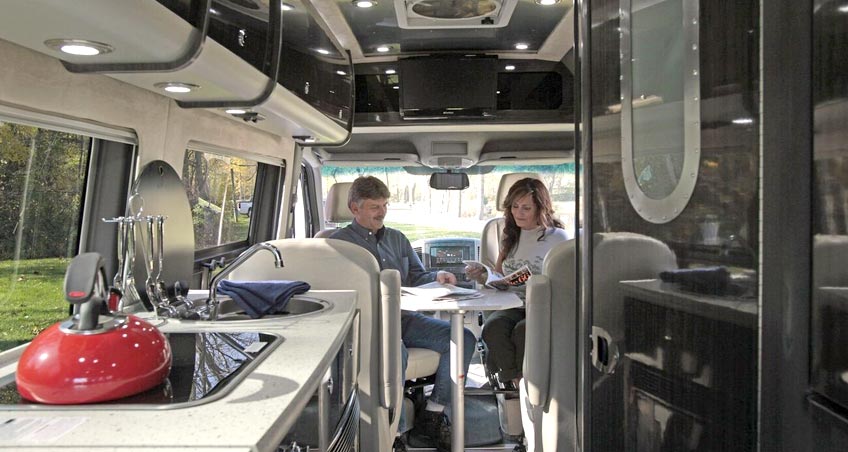 February 16, 2017
With the 2017 camping season just around the corner, we're getting excited to buy some new toys before we head out. Some are meant to make your life easier; some are just a little more fun. Others are the updated high-tech versions of accessories you should already own. It's time for all of us to jump on these new and improved must-have camping accessories.
Updated maps
The first thing you definitely must-have for the 2017 camping season is updated maps. Double check that your home province maps are up-to-date, but also replace the maps for any far away destinations you plan on travelling to this year.

Wide angle lens for your smart phone
Now that you have updated maps, you're going to need a way to document where you go. Yes, cell phone cameras are definitely better than they used to be, but sometimes these pictures still don't do the views justice. Up your smart phone photography game with a new wide angle lens attachment. A wide angle lens attachment for your phone is an inexpensive, low-key way to capture wide shot landscape views while camping. Much more portable than a DSLR, less expensive, but does the job well.
Mobile hot spots
So you have your park map, and you've taken a bunch of great photos along the way. We know that your phone can act as a WiFi hotspot for your other electronics, but there's still a limit. You want to edit and upload all of these great pictures as soon as possible without going over your monthly data allowance! This is why you need a mobile hot spot. Welcome to the new age of camping where you can immediately share your experiences with your friends online. Camping level 2017.

Outdoor speakers
You have a mobile hot spot, so now you can indulge in all of the online music. You will probably want to turn up the volume a bit to get the party started. This is why our next must-have accessory is outdoor speakers. Choose something durable to withstand the camping lifestyle. Although camping isn't as rough and tumble as it used to be, it's still done outside.
Patio lights
You've got most of your electronics covered, but what about brightening the party at night' Buy yourself some new patio lights to set the mood on a warm summer's eve. Globe lights, string lights, LED strip lights'the options are endless!
Roasting sticks
You've got your electronics, your lights, and your music, so you invite your friends to tag along! One of the worst things in life is waiting to be passed the roasting stick after a day outdoors. Save everyone from hunger pains by stocking up on a few different kinds of roasting sticks to cook around the fire. Single or triple-pronged, adjustable lengths, all different purposes'you get the idea. Variety is key with this one.
Campfire grill
One step up from a variety of roasting sticks is a campfire grill. You could opt for a plain old grill that sits over top of the flames, but where is the fun in that' Step up your outdoor grilling game with a rotisserie spit. Impress everyone with your camping eats!
Headlamps
You and your friends are all happy and fed after a day outdoors, but you still have a little energy left to explore. Or maybe you hiked all day, but it's taking longer than expected to find your way back to camp. Either way, to explore at nighttime, you'll need to have a few headlamps handy! There's some new high-tech headlamps on the market this year. Look for lightweight, long battery life, water resistance, and a strong beam.

Backpack
2017 is the year you throw away your old backpack you bought when you were twenty, and indulge in a new, streamlined, lightweight carrier. Look for ergonomic straps to protect your back, and an appropriate size for the treks you're planning. A 50L pack is more than enough for a weekend trip. If you only hike during the days, a smaller one will definitely do the job.

Hammock
When you camp in an RV, sometimes it's nice to catch some Z's outside: both in the sun and under the stars. A hammock will let you indulge in your wild side as you sleep outdoors, but raises you above unwanted critters crawling on the ground. Hammocks are great to bring on hikes as well for a mid-afternoon nap in the trees.
Compact lawn chairs
Sometimes the campfire is hosted at a friend's site. BYOC: Bring Your Own Chair. Gone are the days of folding chairs you sling over your shoulder to carry to the next fire. Did you know that you can now buy lawn chairs that fold up to be about the size of a large water bottle' The future is here. Ditch your worn out chair for a new, super lightweight option that won't be such a hassle to lug around.
Portable coffee press
You've got your new backpack packed with your new hammock, or new compact chairs. What about your daily caffeine intake' Just because you're camping doesn't mean you have to get too health-forward and skip the coffee. Plus, RVs don't always have a lot of counter space for extra appliances. Instead of dealing with instant packages in a pinch, purchase a portable coffee press. These presses come fixed up so your thermos doubles by brewing your beans.
Water filter
Stop buying so much bottled water while camping! Water filters for RVs come in all strengths, shapes, and sizes. It's best to determine how much you use your RV, as well as the months of the year, and the park you plan to keep your RV at. From there, you will be able to choose a water filter that fits your needs. Water filters will remove any unwanted contaminants and fill your glass with clean H2O only.
Generator
If you've been camping a while, you probably already have one of these. However, how loud is it' Does it disturb the neighbours'or you' It's 2017, which means it's time to upgrade from the old to the new. New generators can actually be both super quiet, and super powerful.
Leveling block
If you know anything about RVs, you know that they need to be level to function properly. With a proper leveling block, you will never have to search for just the right size piece of wood from your wood pile to shove until your wheels every time you back your RV into its spot. Sure, RVs come with built in leveling systems, but sometimes they just aren't enough. With proper leveling blocks, it's easy to direct the wheels into place.

Cordless, compact vacuum
This one promises to make your life a whole lot easier. Why do RVs always come carpeted with tough to reach corners' Stop struggling with your household vacuum, and splurge on a compact RV-friendly vacuum that will do the job right. Many are cordless these days, but still don't sacrifice any suction.

GPS Tracker
This one is literally a lifesaver, whether you RV full or part-time. RVs hold a lot of belongings at any given time, not to mention all of the cool accessories you've bought this year, and rigs themselves can be pretty pricey. Plus, they're on wheels! Keep your RV and its contents safe with a GPS Tracker. When activated, these systems can pinpoint exactly where your RV is'usually from a smartphone app.
What are your must-have accessories this year' We want to know what you have your eyes on!