5 Spook-tacular Tips for Decorating Your Rig for Halloween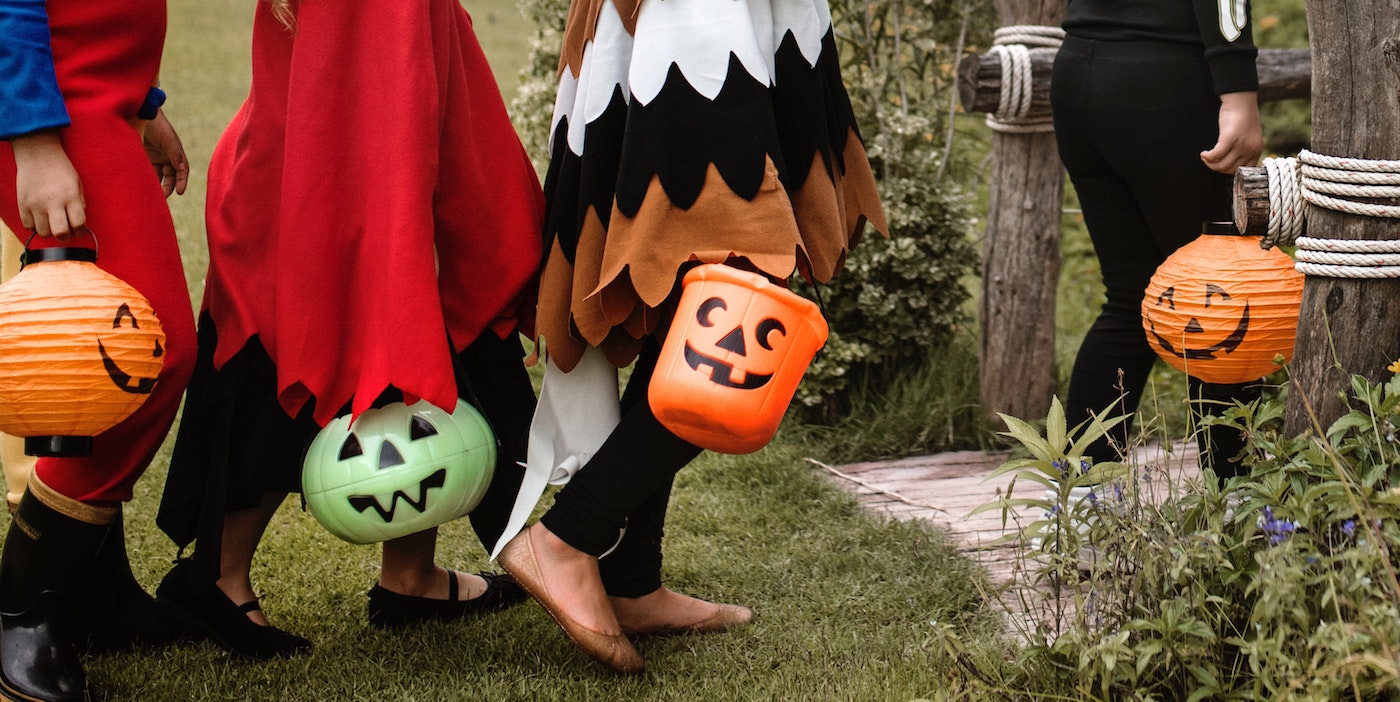 October 16, 2018
With Thanksgiving over, our bellies full and fall colours in full force, we're excited for Halloween! First stop: the local pumpkin patch. Like Jack Skeleton said: This is Halloween!
Are you ready for the monster mash and trick-or-treating at the trailer? We've got some haunted decor ideas to get you ready for the festivities. Here are our five spook-tacular tips to decorate your rig for Halloween!
1. Ask your friends to come over. Well, your creepy Halloween friends, that is.
Skeleton decorations sit outside among the tombstones. Lanterns light the walkway to the door where kids wait for their treats. Anything is possible when the ghouls come out to play after dark!
Set up a scene of your own with a few props you find at the store. Sometimes it's better to shop without specifics in mind. Instead, see where your imagination goes as you find your Halloween flair.
View this post on Instagram
2. Don't forget the blow-up decorations!
Is it really a holiday without a giant blow-up decoration on the lawn? Halloween has lots of fun ones. The traditional pumpkins and ghosts, but there are also your movie stars that make an appearance each year. Choose one you love to become the center of your Halloween display. The kids will love it!
View this post on Instagram
3. Collect a few jack-o-lanterns!
Who doesn't love a trip to the pumpkin patch? Jack-o-lanterns scream Halloween. Carve a few or get a little creative with your pumpkin decorating. Glow-in-the-dark paint is still visible after dark and it feels a little spooky, too!
Decorating pumpkins is always a fun family activity. We can't wait to see what you create!
View this post on Instagram
4. Better yet—turn your entire RV into a pumpkin!
The bigger, the better—right? There's always one campsite that goes above and beyond with their decorations. Instead of just carving a few pumpkins, transform your entire trailer into a pumpkin with an orange tarp and some black paint. Now, that's spooky!
5. String the cobwebs and prepare the treats!
Simple décor is okay too, though. Wrap a few cobwebs around trees and hang some lanterns to light the way. Gather a few seasonal bowls and small table décor to add some Halloween spirit to your trick or treat table.
If you want to do something a little different than candy treats this year, your family will love these pumpkin ice cream tacos. Yum!
ps – Don't forget your costumes! We think costumes are the fun part. Use your imagination to dream up an outfit. How about a little inspiration?
View this post on Instagram
Now that your decorations and costumes are covered, all that's left is your family, friend and a good meal to enjoy around the fire. We regularly share camping recipes in our Wildhood Recipe Club on Facebook. And we've got some cozy campfire recipes for fall camping! What a great way to keeps the camp vibes going through shoulder season!
Show us your spook-tacular, larger-than-life, Halloween decorations – join our community on Facebook, Twitter, Instagram and Pinterest.