5 Spring Salads to Enjoy at Camp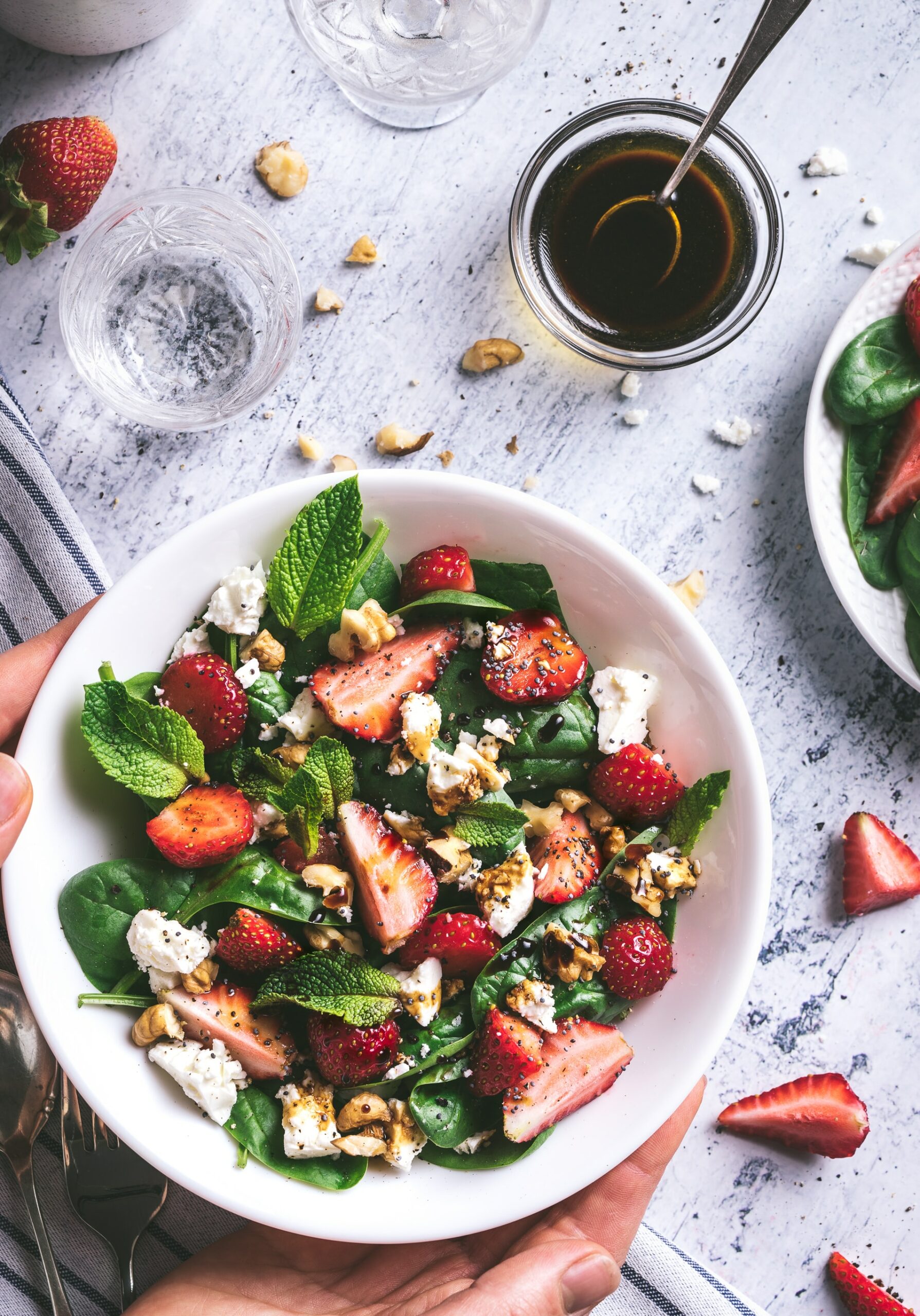 March 9, 2020
When the weather warms, we love a good salad with every meal enjoyed around a picnic table or family style at camp. They take no time to toss together, the recipes are typically flexible, and they can be made ahead. Living in Canada, we all know the winters can feel a bit long, but with spring comes fresh veggies!
Here's 5 spring salads to add to your RV road trip meal rotation.
Bright Spring Green Salad
Thanks to Love & Lemons for sharing this delicious bright spring green salad: Asparagus, radishes, peas, pistachios, and chickpeas—yum! Crisp veggies tossed in basil oil and topped with mozzarella cheese or avocado if you're vegan, served on mixed greens. Want to mix it up? Roast the chickpeas, swap the nuts for a kind of your choosing, or change up the veggies for your favourite green crunch: broccoli, snap peas, green beans… all would taste great.
Classic Cobb Salad
An old favourite always does the trick! Try this classic cobb salad by Two Peas and Their Pod. Fresh romaine lettuce topped with your protein first: chicken, bacon, and hard boiled eggs, which are all easy to add to your meal prep list and can be used in different dishes throughout your camping trip. A cobb salad needs juicy tomatoes and creamy avocado. Don't forget the cheese!
Spring Quinoa Salad
Any salad that skips leafy greens often keeps better in the fridge or cooler when you make it before you hit the road—this spring quinoa salad by a Pinch of Yum fits the bill. Mix together quinoa, peas, crumbled bacon, basil, and cilantro. The secret ingredients? Obviously the honey lemon vinaigrette, feta cheese, and crushed almonds! You could serve this with spinach or mixed greens if you want an extra punch of nutrition to make it a standalone meal.
Triple Berry Spinach Salad
Who else here has a sweet tooth? You can indulge guilt-free with this triple berry spinach salad by Chelsea's Messy Apron. It's super easy to make on the fly! Fill a large bowl with spinach then throw in fresh raspberries, strawberries, and blackberries. Top with candied pecans, lemon poppyseed dressing, and feta cheese. Save this one for berry season and find a you-pick farm while travelling—fun and delicious.
Sweet Potato Arugula Salad
Bitter salads are always a welcome change of pace. The arugula in this sweet potato and quinoa salad adds that touch of bitter flavour. Roast your sweet potato ahead of time with maple syrup, cinnamon, and cumin. Toss the cooled potatoes with zucchini, pear, and quinoa. Serve on arugula and top with sunflower seeds as well as a simple lemon and olive oil dressing. You could prep all the veggies before you hit the road and just add greens when it's time to serve.
Share your favourite spring salads with us! Join the community on Facebook, Twitter, Instagram, and Pinterest.