8 Family-Friendly Summer Music Festivals in Canada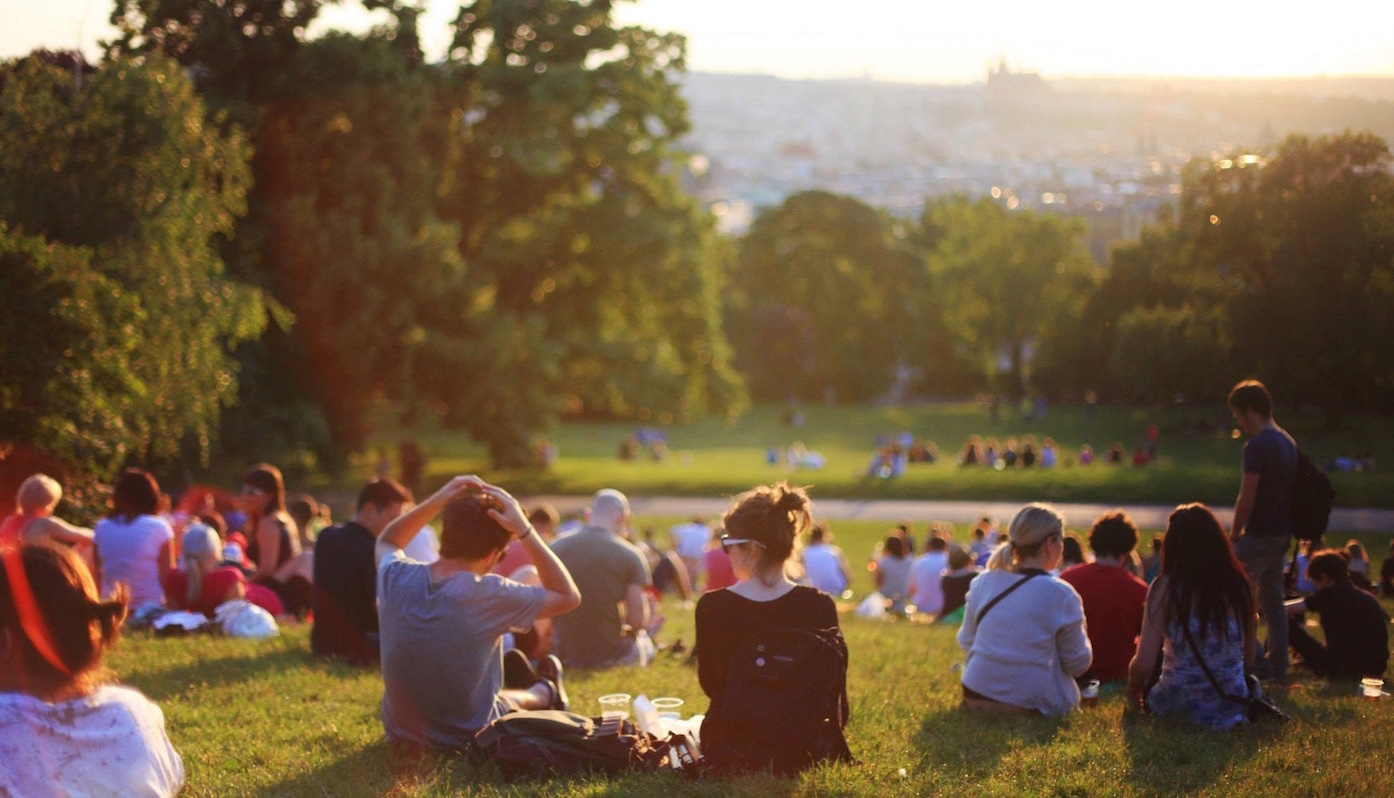 July 4, 2018
First off, RVing is fun for people of all ages. Life on the road let's you explore Canada while enjoying the comforts of home. Take it from our friends Rick, Brody and the friendly cast of our new Mythbusting Series – who unpack and squash common myths about the RV lifestyle, so you don't miss out on the fun!
Another myth: Your summer festival days are over when you have kids. Here's the truth: Just because you have a couple Mini Me's tagging along these days doesn't mean you can't have a little fun! You won't want to miss these 8 Family-Friendly Music Festivals this summer across Canada. This calls for a road trip!
Montreal International Jazz Festival
The International Jazz Fest is a long-time favourite in Montreal. The heart of the festivities take place in the Quartier des spectacles in downtown Montreal. There are free and paid shows over the 10-day duration and plenty of family activities! Check out the Musical Park for an interactive music display, and the Family Club for entertainment and kid-friendly workshops. Every day at 11am and 1:30pm the Little School of Jazz invites kids to join in their fun performance. That's just the start!
Nearby RV-friendly campsites: Domaine Riviera, Parc RV Champlain, plus more listings here
Calgary Stampede Coca-Cola Stage
The Greatest Outdoor Show on Earth – aka the Calgary Stampede – is a summer must-see! The Calgary Stampede Coca-Cola Stageis a family-friendly (and free with park admission) alternative to the ticketed concerts on the roster. Eat your fill, have some fun on the midway, then settle in stage-side for the evening to take in some excellent Canadian homegrown live music.
Nearby RV-friendly campsites: Buffalo Lake Recreation Area, Mountainview Camping, plus more listings here
Ottawa Bluesfest
This Bluesfest offers more than just blues! The lineup for the Ottawa Bluesfest is sure to stellar. Kids are welcome, but parents are encouraged to review artists' lyrics before choosing which shows to attend.
Nearby RV-friendly campsites: Parc De La Gatineau, Camping Cantley, plus more listings here
Hillside Festival
Pack your RV and head to Guelph for a fun weekend in the sun. Hillside Festival tries to bring artists for everyone regardless of age, style, culture and influence. There is the much-anticipated main musician lineup, but also the children's Rainbow Stage, spoken word artists, and artisan market and lots of food. Admission is free for kids under 12, too! Join in the weekend of family fun and camp nearby at Guelph Lake each night.
Nearby RV-friendly campsites: Emerald Lake Trailer Resort & Water Park, Fernbrook Resort, plus more listings here
Folk on the Rocks
Families love Yellowknife's annual Folk on the Rocks. There are over 24 hours of music to dance along to between all the stages, a designated children's area and a whole lot of food to choose from too!
Dawson City Music Festival
These older festivals know what they are doing! Join the fun at the 40th annual Dawson City Music Festival. Children under 12 are free, there is camping nearby and sunny skies all summer long in the Yukon! The artists themselves make this country proud—all come from Canadian cities.
Nearby RV-friendly campsites: Gold Rush Campground – see map here
Calgary Folk Music Festival
Pack your picnic blanket for a weekend of lounging in the sun! The Calgary Folk Music Festival is a family-friendly favourite under the blue prairie skies in Prince's Island Park, nestled beside the Bow River. The best part? Kids are free!
Nearby RV-friendly campsites: Tail Creek Park, Symon's Valley RV Park, plus more listings here
Newfoundland and Labrador Folk Festival
Head to Bannerman Park in St. John's for the Newfoundland and Labrador Folk Festival. This hallmark event celebrates the local community and culture on "The Rock". There will be a youth stage, main stage and Francophone performances all weekend long. Take a break from the music at the food and craft fair in the afternoon before settling in front and centre at the main stage for the night!
Nearby RV-friendly campsites: Shriners RV Park, Bluefin RV Trailer Park, plus more listings here
Which of these Canadian festivals are you adding to your summer bucket list? Let us know if we missed any good ones and join our community on Facebook, Twitter, Instagram and Pinterest!