Be Prepared: Top 5 Things You Need to Know as an RVer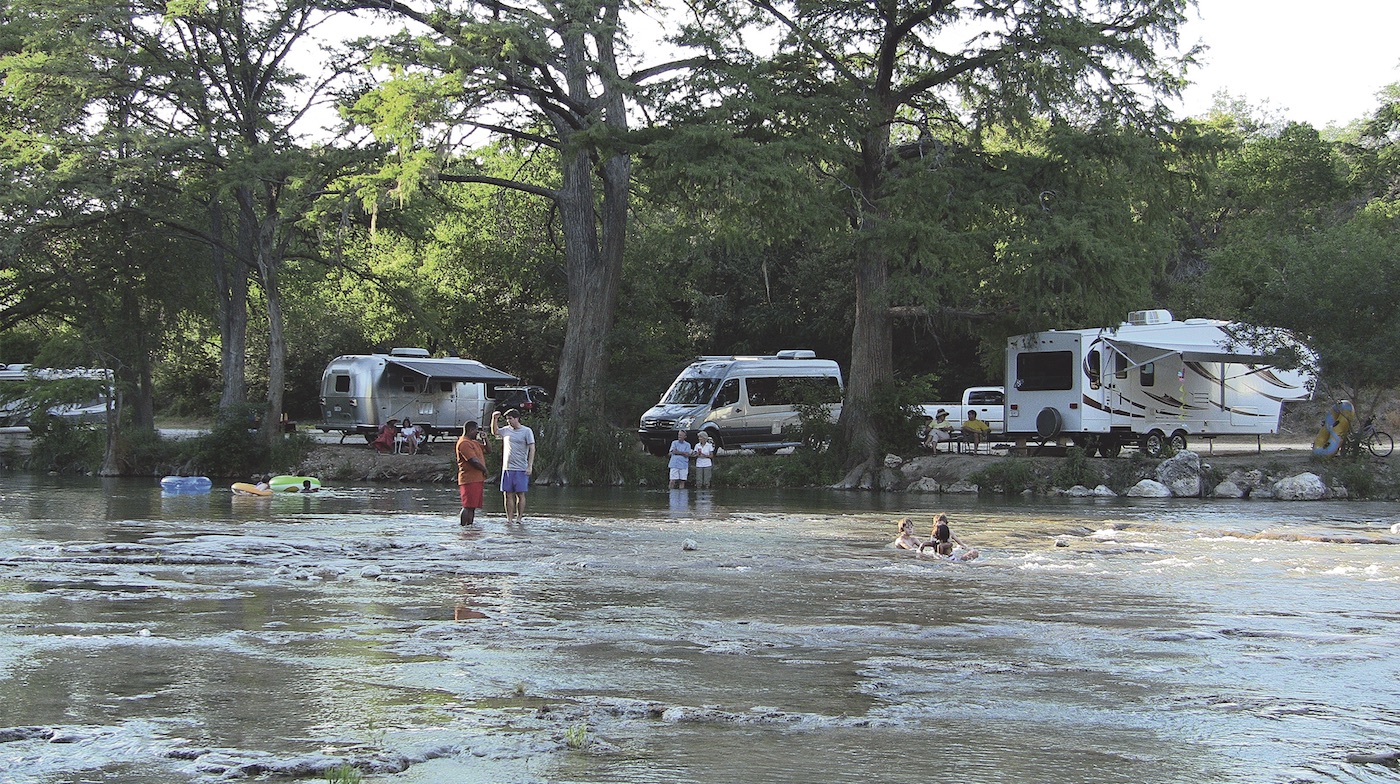 March 5, 2019
There's no time like the present to jump into the RVing lifestyle! As an affordable family vacation, road trip with your buddies or extended trip as a retired couple, RVing offers freedom to explore unique views each day on the road and a community like no other.
Before you hit the open road, there are a few things you need to know to be a seasoned RVer!
How to Pack Light
First things first, you'll need to learn how to pack light when living life on the road. Long-time RVers know the best RV living hacks for small spaces to squeeze in a few more things!
Deciding what to bring is a challenge for everyone new to the game. Use our handy packing list to get started or create your own to refer to before each trip.
Don't stress if things don't go exactly according to plan the first few times. If you forget something, you can likely pick it up while on the road – the perks of bringing your home with you wherever you go!
How to Live Small (and Dream Big!)
Whether you're heading out to try life full-time on the road or are just preparing for a weekend away, RV living is easier than you think. The small footprint can take a bit of time to get the hang of, and chances are, you're sharing that space with your bestie or significant other, too. Seasoned RVers share the best tips for full-time travel with your partner.
Wherever you plan to drive – and whoever you bring with you – adopting this free-spirited lifestyle might be your best decision yet! Check out these handy tools to help you plan your next RV trip.
How to Budget
Budgeting on the road may seem overwhelming at first, but with practice, it becomes a habit that's second nature. RVing is an affordable lifestyle if you're jumping in full-time or if you want a great weekend getaway for the family without draining your bank account.
Budgeting when RVing requires a bit of extra planning, smart shopping, strategic refuels and flexibility, but it's easy to get into the swing of things!
Check out these tips for camping on a budget.
Where to Go
RVers know the best destinations, especially when they've spent heaps of time on the road! Do you want to visit the best photo opps or destinations off-the-beaten-path? Do you like the east coast or west coast? Beaches or forests? Canada has it all!
Here is some travel inspiration to add to your summer road trip bucket list:
• Top 5 Hikes between Squamish and Whistler
• 19 Unique Road Trip Destinations for 2019
• 7 Must-Sees in 2019: Top RVing Routes for Wildhood Adventures
• 10 Best Beach Destinations in Canada
• 8 Hidden Gems in the Yukon and Northwest Territories
Go RVing Canada will be make trip planning even easier in 2019 with new website updates and a revamped tool. Stay tuned for a big announcement in Spring 2019!
Good Camping Etiquette
The number one rule when enjoying life on the road is be a good camper. Although every park has their own set of regulations to pay attention to, camping etiquette is so key to ensuring a fun experience for everyone.
A few quick etiquette tips:
• Be considerate of your neighbours
• Leave no trace wherever you travel
• Practice campfire safety
• Don't harm any trees or wildlife
Essentially, be good to your neighbours and tidy up after yourself. It's so important to preserve the wildlife around you!
Are you new to finding your Wildhood and not sure where to get started? We have lots of great information for those who are new to RVing. Feel free to reach out if you have any questions about RVing!
Long-time campers: share your tips with us on social media! Tell us what #RVersKnow on Facebook, Twitter, Instagram and Pinterest.