Camping Recipe for a Cozy Autumn: Pumpkin Ice Cream Tacos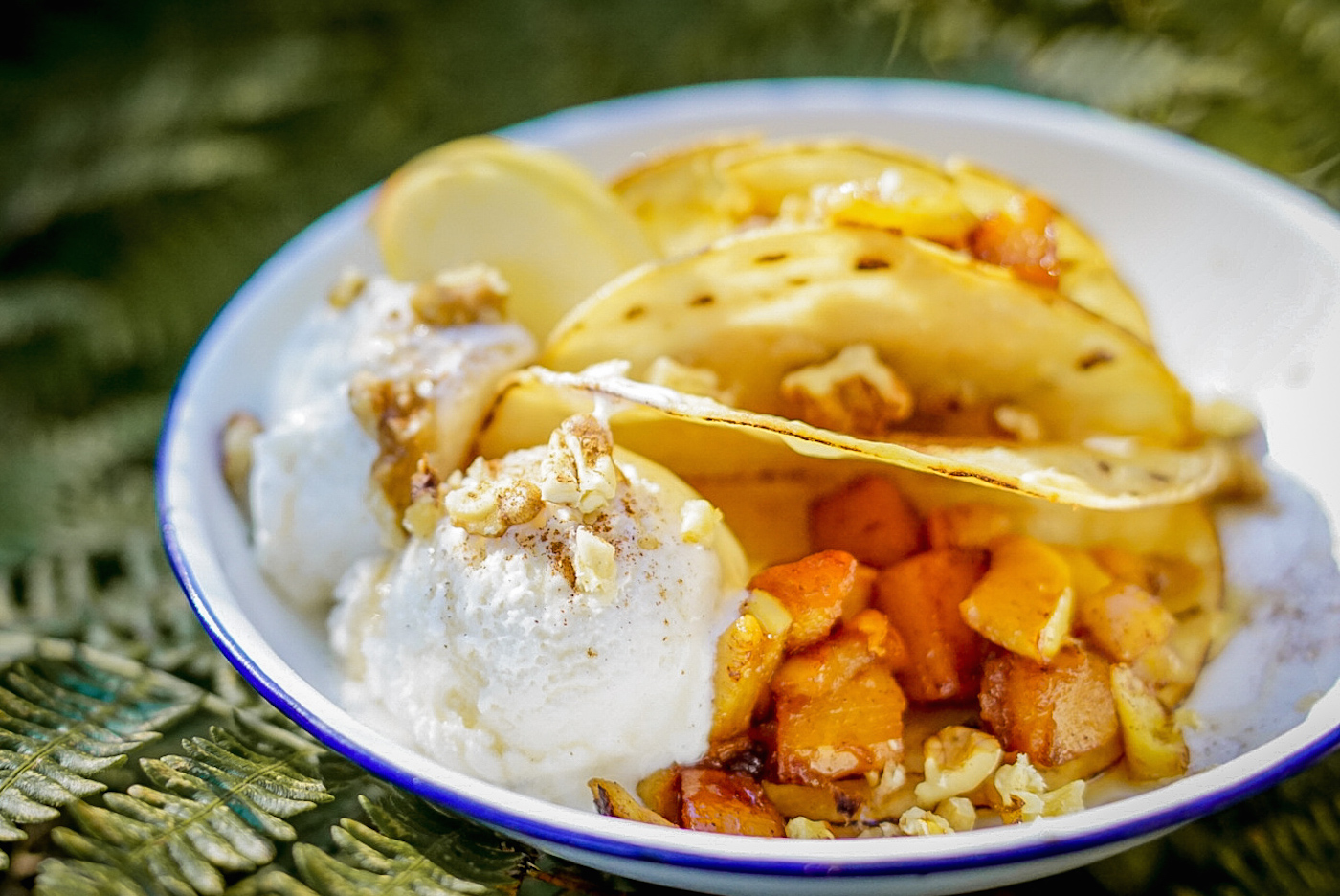 October 3, 2018
Photo credit: Living Tiny
You had us at ice cream and tacos… and a little pumpkin spice makes it even better! Check out this tasty camping recipe for a cozy autumn from our friends at Living Tiny.
Time: 40min
Servings: 8 people
Ingredients
• 8 soft tacos
• vanilla ice cream (or frozen yogurt, if you prefer)
• 1 butternut pumpkin
• 2 tbsp maple syrup
• 1 tbsp oil (sunflower or canola)
• 1 apple
• 1 cup walnuts
• dash cinnamon
• dash ground nutmeg
• pinch of salt
Instructions
Fried taco shells
1. Cover bottom of a small frying pan with just enough oil to submerge a taco and bring to high heat.
2. Place one taco at a time into hot oil and fry for 10 seconds.
3. Flip taco and the fold over to create u-shell. Fry both outsides of u-shell for 10-20 seconds.
4. Place on plate and let cool. Repeat with remaining tacos.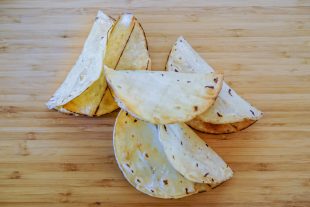 Photo credit: Living Tiny
Filling
1. Peel and cut pumpkin and apple into ½-inch cubes.
2. Cover bottom of frying pan with water, add pumpkin, cover and bring to a boil. Boil for 10 minutes.
3. Remove lid and let water evaporate. Add apple, oil, maple syrup, cinnamon, salt and nutmeg.
4. Fry mixture until it starts to caramelize.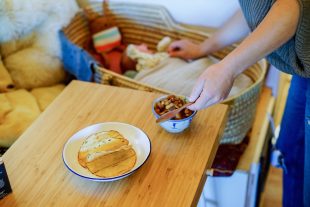 Photo credit: Living Tiny
Arrange
Fill fried taco shells with ice cream and hot pumpkin/apple mixture. Garnish with walnuts and sprinkle some maple syrup on top.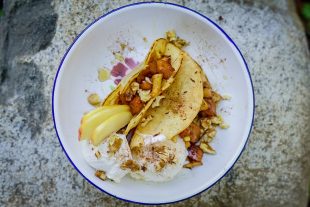 Photo credit: Living Tiny
Tips
• Replace apple with pear or plums
• Try different ice cream flavours
• Try different nuts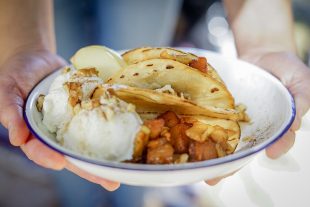 Photo credit: Living Tiny
Be sure to follow our friends Dirk and Eelke from Living Tiny on their full-time RVing adventures on Instagram and online.
Looking for more delicious fall camping recipes? Check out Go RVing Canada's Facebook group: Wildhood Recipe Club!
Or follow along on Facebook, Twitter, Instagram and Pinterest.