The Fantastic Five Senses of Camping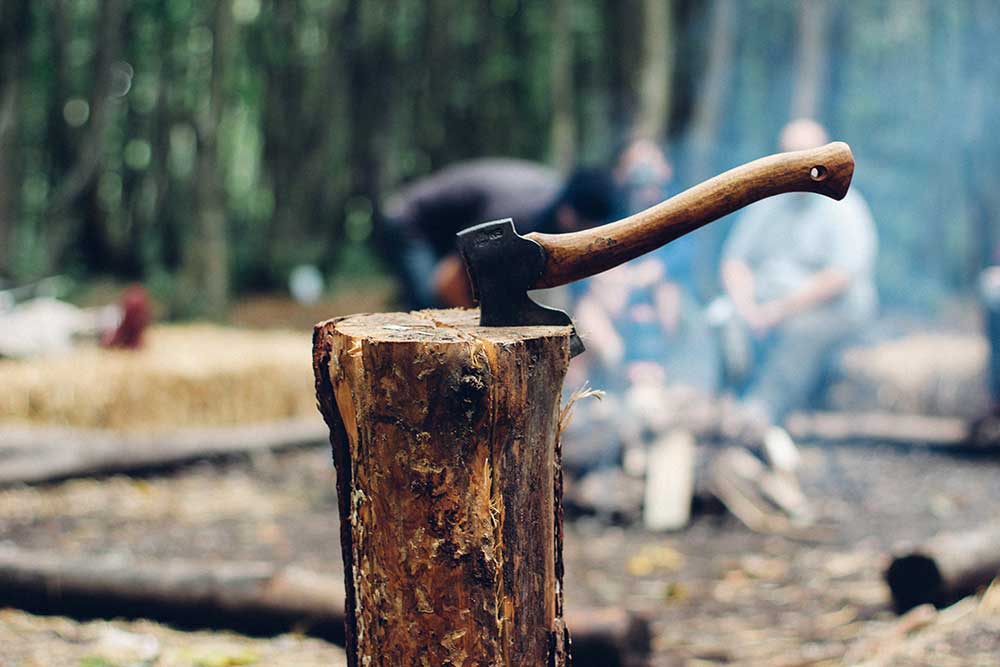 July 12, 2017
A legion of outdoor enthusiasts, first-time campers and seasoned RVers flock to more than 4,300 campgrounds across Canada* year after year to #BringBackWildhood. Camping is a popular go-to for relaxing and unwinding among Canadians – there's so much to see and savour, explore and experience in the great outdoors! Here's a closer look at the fantastic five senses of camping that fascinate us every time we venture out into the wilderness. 
See
Look up, waaaaay up. There's nothing quite as peaceful and humbling as standing in a forest of tall, tall trees or gazing at the starry night sky or marvelling at majestic mountain panoramic vistas. Soaking in nature is what camping is all about. That stellar view makes the long road trip or the strenuous hiking trek so worth it.
Hear
The sweet sounds of nature can often put you at ease. Whether it's the peaceful calm of quiet, the swish of a waterfall, the soothing call of loons, the hum of crickets or even the infectious chorus of your favourite road trip anthem, one thing's for sure, these chirps, echoes, giggles (and silence!) resonate and bring you to that happy place of relaxation and outdoor bliss. We polled our community to see what is the perfect sound of camping. Here's what you had to say:
POLL: What's the perfect sound of camping? #BringBackWildhood

— Go RVing Canada (@GoRVingCanada) June 9, 2017
The crackling campfire was the clear winner. Perhaps the comforting sound of a campfire signals a feeling of camaraderie in our brains… and the promise of delicious campfire goodness to come!
Taste
Need we say s'more? Eat from a stick, nosh from a grilled foil packet or sip from your favourite camping mug. There's something super cozy about grazing in the great outdoors. The oooey-gooey marshmallows, mouth-watering kebabs and refreshing splash of cold bevvies not only fuel your journey, but also bring your crew together around the campfire or picnic table. To get a flavour for an epic celebration of camping cooking and community, check out Chuck & Danny's Road Trip on Food Network Canada.
ps – Don't forget to stock your mobile pantry with versatile spices and kitchen staples before you hit the road! If you're looking for some culinary inspiration for your next camping trip, check out Go RVing Canada on Pinterest.
Smell
Take a big whiff. One of the joys of camping is breathing in the incredible bouquet of scents in the great outdoors. You'll want to bottle up the fresh scent of fir and pine trees or the rustic, smoky campfire smell and take it home with you to keep the camp vibes going!
Touch
Do you love the feeling of grass between your toes, windswept hair from the lakeside breeze or that dewy mist in the morning at the campsite? Do you get a bit of a rush from swinging an axe to chop firewood for the campfire or from drawing out your route to map out the next leg of your RV adventure? We couldn't agree more.
So… what are you waiting for? The wind is whistling, the forest beckons, the mountains are calling! Find your Wildhood.
*Source: Canadian Camping and RV Council
For more how-to's and handy tips for RV living, follow Go RVing Canada on Pinterest.
Join our community on Facebook, Twitter, Instagram and Pinterest.
Find local RV Dealers