Go Camping and Raise Funds for Make-A-Wish® Canada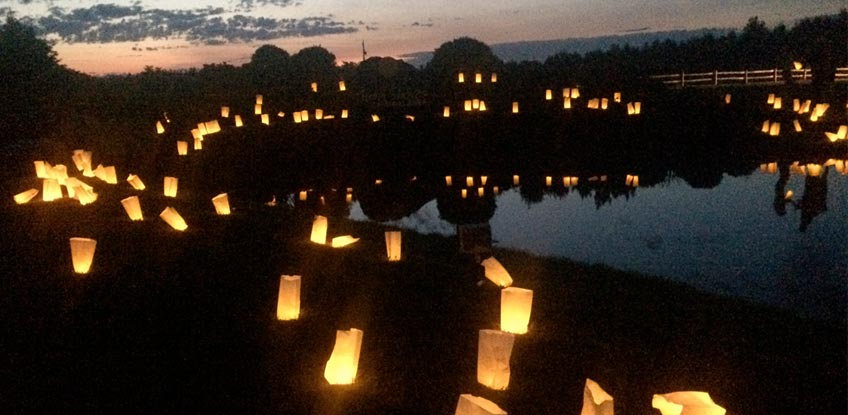 May 18, 2016
How often does going on a camping adventure allow you to raise funds for an important charity' We've partnered with the Canadian Camping and RV Council (CCRVC) and Make-a-Wish® Canada to make just that happen.
We'd like to invite you to join us for this year's annual Canadian RVing and Camping Week. The event will run from Tuesday May 24 to Sunday May 29. Canadian RVing and Camping Week was created to encourage Canadians to get outside, have an adventure and enjoy the outdoors. During the week, participating campgrounds will offer discounted camping rates, special events and activities across the country. You can view participating campgrounds here.
This week is more than just a great excuse to grab your friends, family, pets and go camping! Thanks to our partnership with Make-A-Wish® Canada, we're also raising funds for children facing life-threatening illnesses. Make-A-Wish® Canada's mission is to grant the wishes of children with life-threatening medical conditions to enrich the human experience with hope, strength and joy. You can learn more about the organization here.
At participating locations, there will be LED wish lanterns for purchase with all proceeds benefiting Make-A-Wish® Canada. All campers are encouraged to purchase a lantern in support of Make-A-Wish® Canada, as well as participate in the lantern lighting! At 10pm (local time) on Saturday, May 28, campers will gather together, make their wish and shine their light for Make-A-Wish.
Last year Twin Shores Camping Area, a beautiful spot along the North Shore of Prince Edward Island, participated in the event and sold over 300 lights. Twin Shores is a private, family run and operated campground founded in 1969. Twin Shores boasts over 700 camping spots, great facilities, spectacular scenery and a tight-knit community who are welcoming to all.
Nicole Mountain of Twin Shores Camping Area reflected on how happy they were to participate, and how special the lantern lighting was for their campers. When they turned the lights off and turned on the lanterns it was a beautiful, peaceful sight. Nicole felt it was a special moment of shared connection, a chance to reflect on the importance of communities supporting organizations like Make-A-Wish® Canada.
Canadian RVing and Camping Week is also a great opportunity for new RVers to test the waters surrounded by a helpful community. Bridal Falls Camperland RV Resort also participated in Canadian RVing and Camping Week last year. General Manager, George Goddard, spoke with us about how meaningful it is for new RVers to be surrounded by a community of helpful, seasoned campers.
Bridal Falls Camperland is an RV Resort located at the base of Mt. Cheam in the beautiful Fraser Valley, BC. It's just off the Trans Canada Highway, with 281 family-friendly sites and all the amenities you could dream of.
George remembers some of the challenges he faced when first learning to RV and loves that at Bridal Falls the community helps new RVers avoid those mistakes. 'We love having folks come to our resort to see what it's all about. Our group of campers here are really helpful to new RVers. We've had campers that show up so nervous they'll forget how to even lower their awning, and that's where our members step in to help.'
Ask any RVer and they'll be happy to tell you that one of the best things about RVing is the tight-knit community, and the great people you'll meet along your travels. Whether you're a seasoned RVer or just thinking of trying it out, why not join us for this year's Canadian RVing and Camping Week' And don't forget to purchase your lantern in support of Make-A-Wish® Canada!
Ensure your perfect spot for May 24 through May 29 by making your reservations today.
Did you participate last year' We'd love to hear your stories! Connect with us on facebook, twitter and Instagram.