Greek Salad Lamb Burger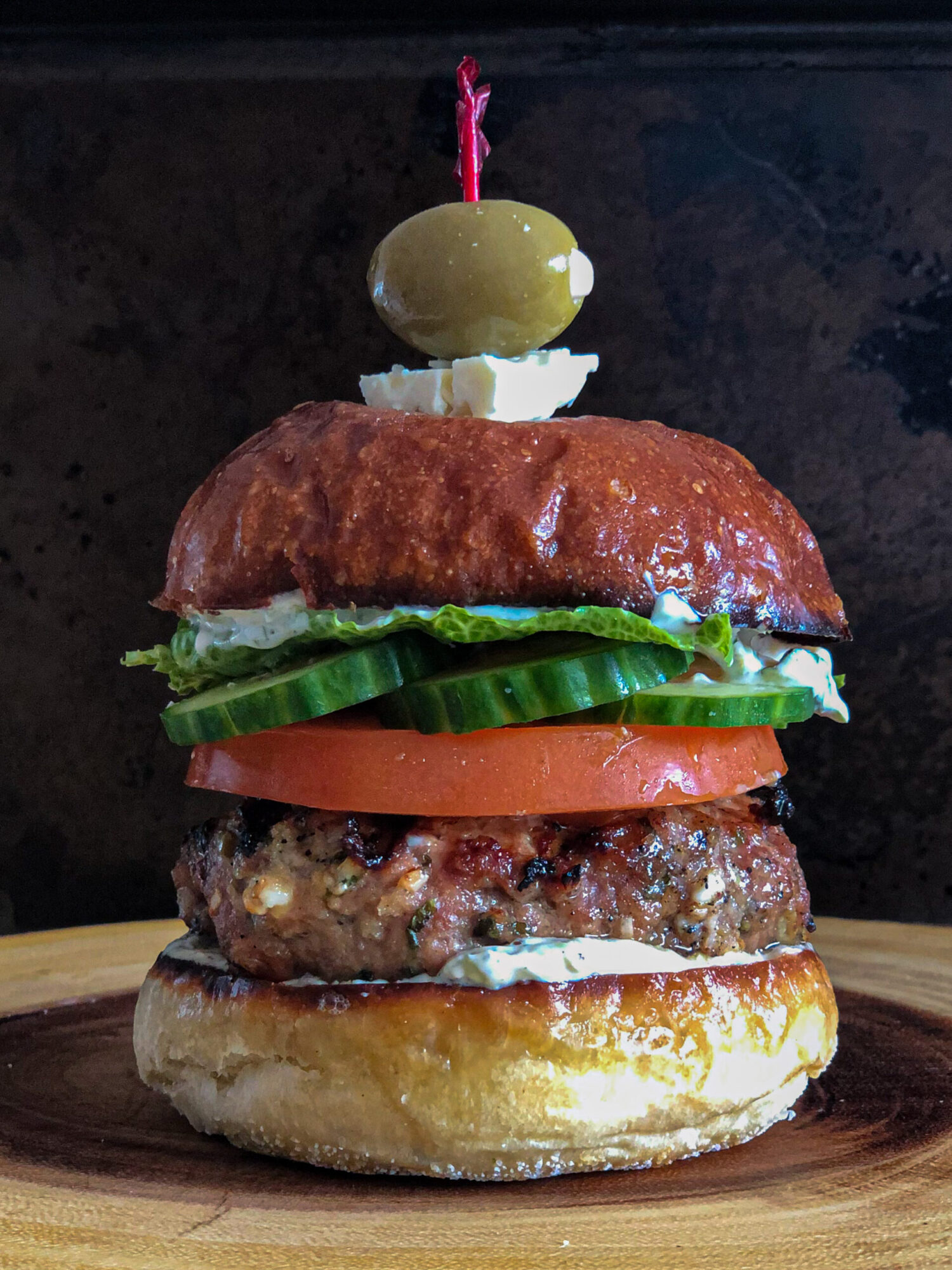 May 27, 2020
Guest Contributor Andy Hay, Andy's East Coast Kitchen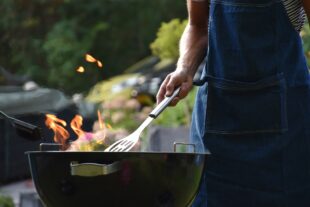 It's no secret that I am burger obsessed. It really is in the pantheon of top foods in the world for me. Pizza, Vietnamese Pho, and the Burger make up the top three. I think it's the simplicity of the meal, partnered with the fact that the burger, as a food vessel, is BEGGING to be seasoned aggressively…which is exactly how I like to cook. No hold bar and FULL of FLAVOUR.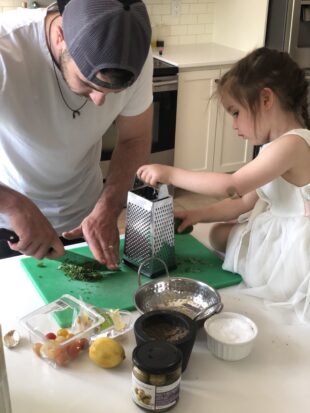 Burgers really do symbolize summer to me. So as the weather turns, its the first thing that I really start to crave. While standard burger flavours are great, this Lamb Burger really is pretty incredible. I love to push the seasoning and get creative on what goes inside the burger mix.
Drawing on inspiration from a greek salad, I decided to LOAD this burger mix up with tons of flavour.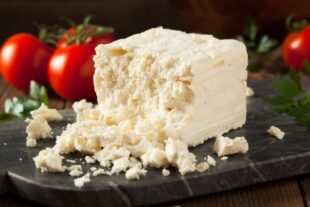 Olives, tomatoes, mint, feta, and garlic all mixed up with the ground lamb.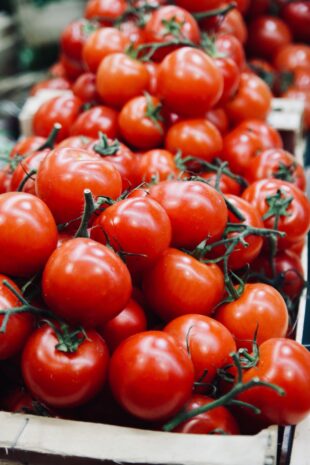 FLAVOUR EXPLOSION. Partner all of that with a fresh and bright lemon yogurt sauce, this burger hits all of the notes for me.
This recipe pairs perfectly with a light salad, a cold drink, and a beautiful evening outside. Get out there and enjoy this one!
Ingredients;
Burgers;
1 pound ground lamb
3 cloves garlic, minced
1/4 cup crumbled feta
6 cherry tomatoes, diced
4 green olives, diced
1/4 cup chopped mint
1/3 cup panko crumbs ( coconut flour if GF)
1 tsp salt
1 tsp pepper
Lemon Yogurt sauce;
1 cup greek yogurt
zest of lemon
1/4 cup chopped mint
1/2 cup grated cucumber
1 tsp pepper
1/2 tsp salt
Toppings;
Sliced tomato
Sliced cucumber
Lettuce
High quality burger bun. I like the Ace Bakery ones.
Instructions;
Burger time!!! Let's go. In a large bowl add in all ingredients and mix well with your hand. Form into patties and let them chill in the fridge for 15 mins. Might as well turn on the BBQ at this point too. I generally start grilling on high and then reduce heat throughout the cook to avoid burning.
Before grilling, make the yogurt sauce. Same rules apply, add all of the ingredients into a bowl and stir. This is a lovely condiment for any grilled veggie or meat. Will stay in the fridge well.
Once the BBQ is at temp, place burgers down. Cook for about 5-6 mins per side.
Once burgers are done it's time to feast. Go the extra mile and toast the buns.It's worth it.

 

Build the burger and stack it high!. Dig in and Enjoy!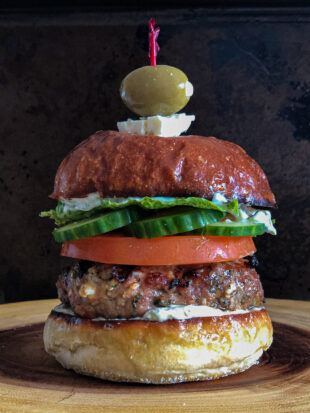 Follow Andy on Instagram for more camp food inspo.