Grilled Thai Street Corn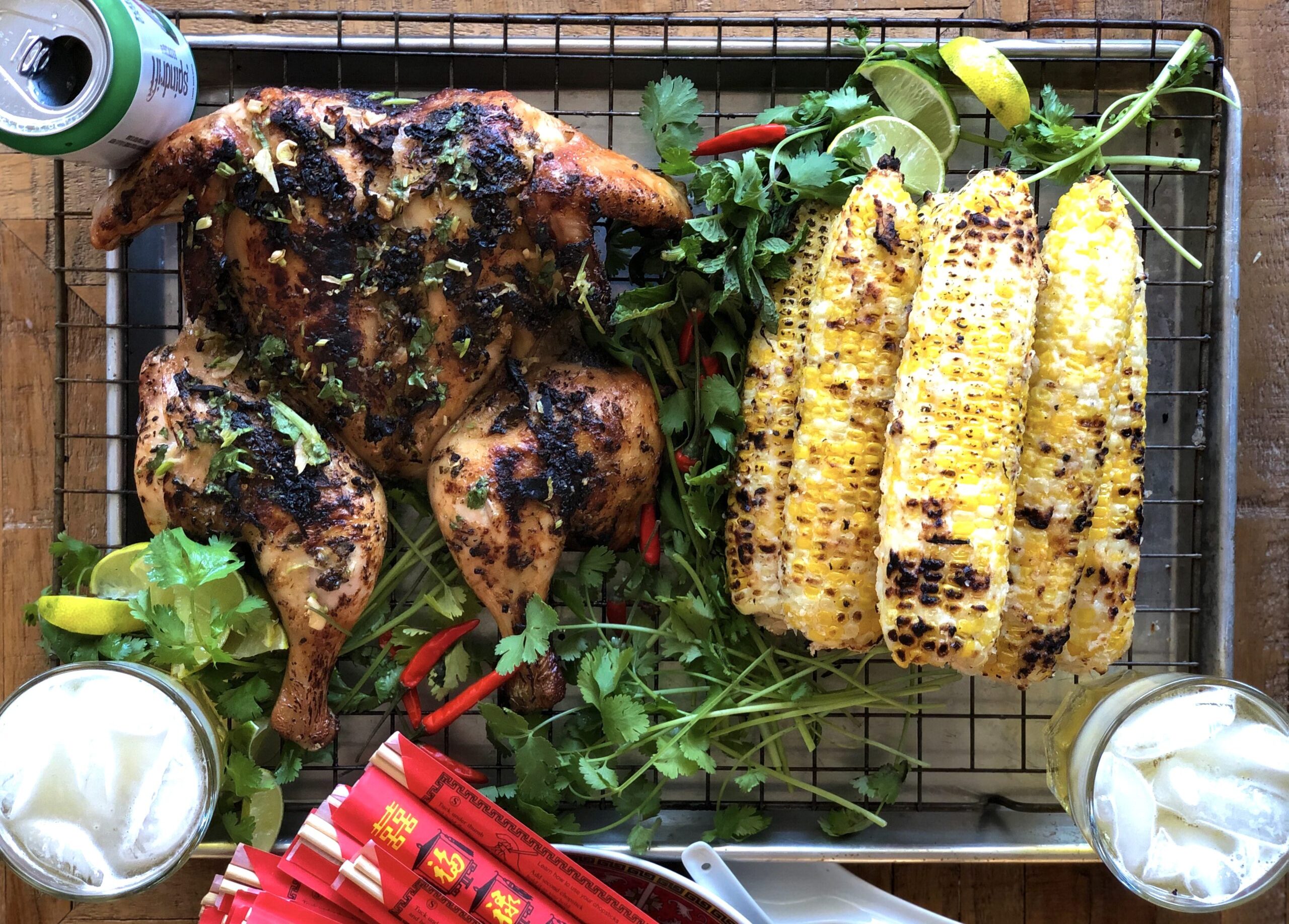 May 21, 2020
Guest Contributor:  Andy Hay, Andy's East Coast Kitchen
Back in 2011, my girlfriend (now wife) and I took a 6 month trip to South East Asia to scratch a major travel bug I was experiencing. I was so excited and scared for this trip as it was truly venturing into the unknown for me. It was my first time traveling in Asia, and I really had no idea what to expect. I had done my homework, but I don't think you can ever be totally prepared for the first time you experience Bangkok. As Anthony Bourdain famously said about the first time he landed in Thailand, "I realized I had been living my whole life in black and white". Yup. I felt the exact same what. That's Thailand. So vibrant in every possible sense of the word. Colours, smells, tastes, sounds. It's a lot, and it's amazing.
This trip is something I talk about often. It's because it really did change my life. It changed how I view the world, and possibly more importantly, it changed the way I eat. The foods I crave. The foods that comfort me. And for that, I will forever be indebted.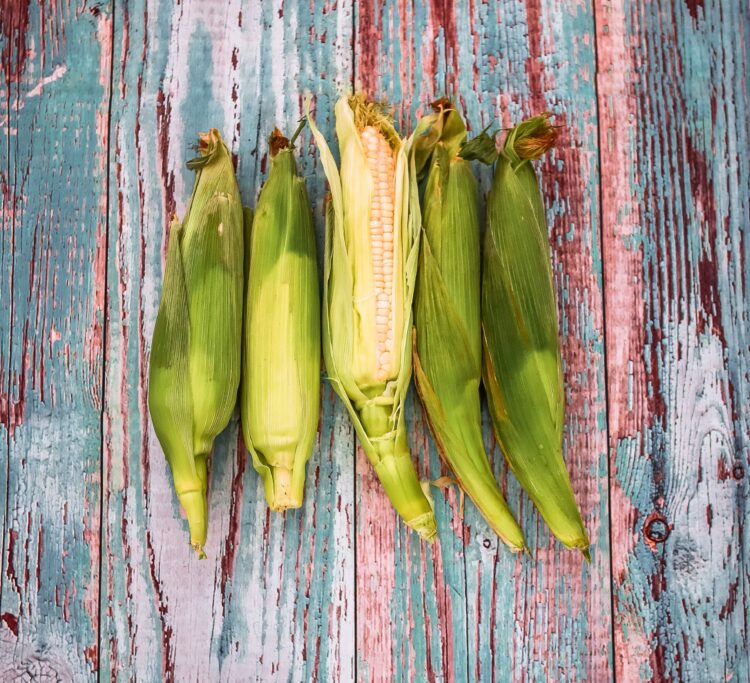 This dish was inspired by our time in Chiang Mai, which is in the northern part of the country. The food there is spectacular. This dish was something that I tried when we were visiting a temple at the top of a mountain. At the base of the temple steps there were many food vendors, and one of them was selling this style corn. It made me obviously think of the Mexican street corn that I had seen before, but this was different. Sweet, salty, delicious. Using coconut cream, salt, and sugar, this is a lovely street snack for anyone like me who loves the combo of sweet and salty!
This dish has become a go to side dish for me throughout the summer. It requires very little equipment and could easily be done over the campfire or a bbq. Give this a try and let me know what you think. To me this corn tastes of adventure, youth, and travel.
Ingredients
6 ears of fresh corn
150 mls of pure coconut cream. I like the boxed 'Grace' brand
1 tbs sugar
1 tsp salt
3 lime leaves (I used frozen ones)
slices limes to garish
Instructions
First up, let's get the corn steamed. In a large pot, add in about an inch of water and bring it up to a boil. Once a boil is reached, add in the corn and cover with a lid. Let steam away for 2 minutes. Remove and place on a tray.
While the corn is steaming, pour coconut cream, salt, sugar, and lime leaves in small pot and turn the heat to medium low. Stir occasionally to make sure it doesn't burn. Taste and adjust as you like it. I love the balance of the sweet and salty.
Once corn is steamed, smear the coconut mixture all over the corn. Be generous.
Heat up the grill to high and once temperature has been reached place corn on grill. Let each side get a little bit charred.
Once charred, remove from grill and serve with sliced limes!
Catch Andy's Quarantine Kitchen Daily on Instagram and find tasty recipes and more on his website.