Holiday Décor Inspiration to Make Your RV Festive and Bright!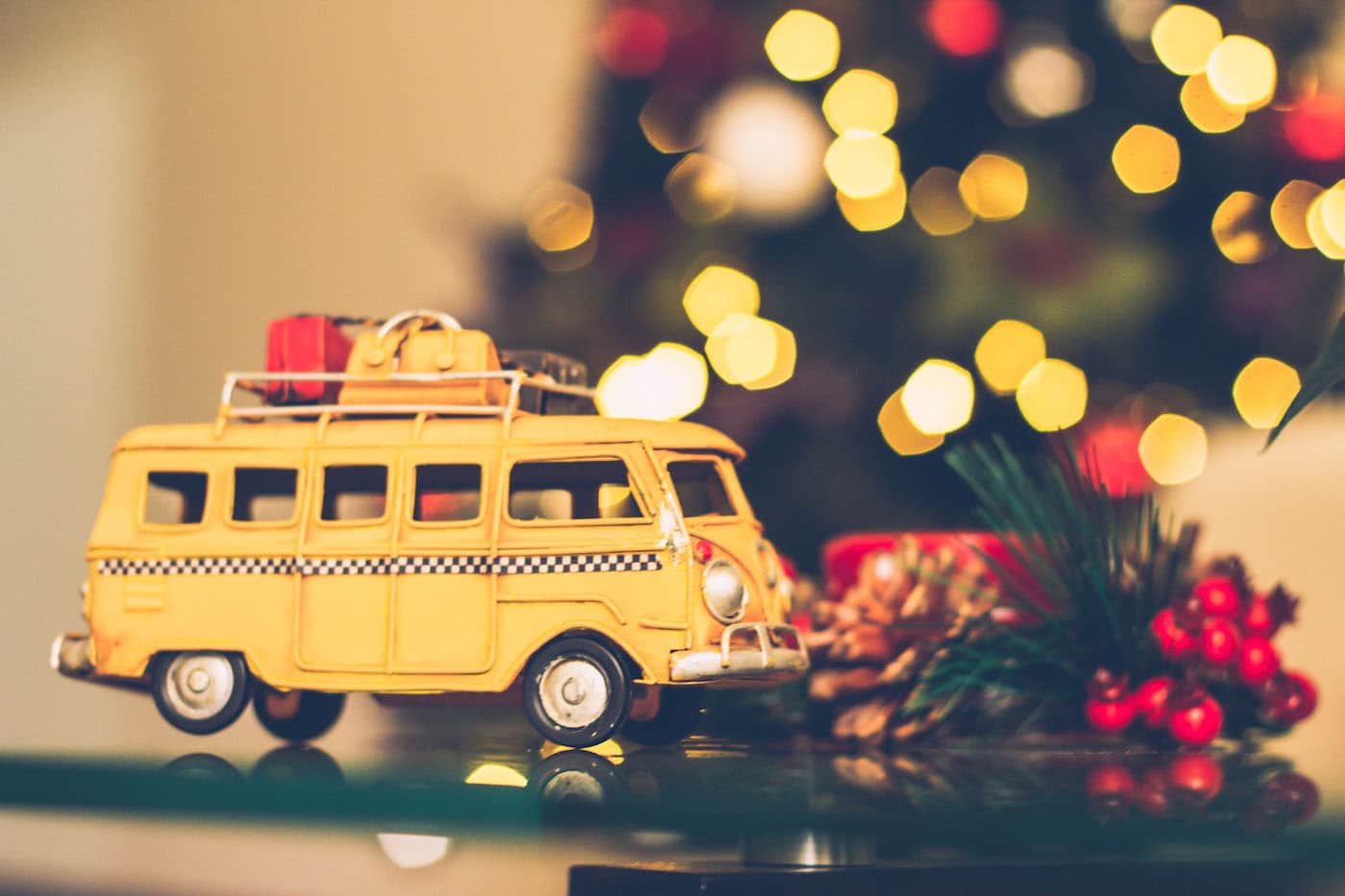 December 5, 2018
It's the most wonderful time of the year! Who else loves the holiday season? Especially when it's spent camping with friends and family. There's nothing better than cozying up around the campfire with your favourite people nearby.
Have you started decorating your home away from home for the holidays? To get you in the mood, we rounded up some holiday décor inspiration that will make your RV feel festive and bright all winter long.
Deck the halls!
Little details go a long way in a small space. Minimal décor can still feel festive! Deck the halls of your RV with holiday greenery, scented candles and cozy throw blankets. A quick switch: swap your usual pillows for seasonal colours and winter fabrics.
Last, but not least: don't forget to string lights inside and out! You can never have too many twinkle lights through the holiday season.
Recruit a few helpers…
Decorating for the holidays is a family affair! Whether you prefer store-bought decorations, old family heirlooms, or to DIY your festive flair, think about enlisting the help from your little ones to help out. They likely have all the best ideas to spruce up your living space!
DIY holiday crafts
Speaking of DIY décor—ring in the most cheerful time of year with some festive holiday crafts. Which will you make first: pinecone elves or a wintery wreath welcoming friends through your door? These campers decorated their tree with frosted pinecones. These are simple and quick to put together, plus they look great.
Trim a smaller tree
It goes without saying that there isn't much extra space for a standard-sized Christmas tree in the average RV. The easiest fix is to opt for the smaller tree of the bunch when choosing the perfect Christmas tree for your rig. Thinner, shorter trees might take a bit of searching, but you'll find one! It's an adventure just searching for the best tree in the lot.
If a full tree still takes up too much floor space in your rig, a small table tree might be just the special touch you need. Just add a bit of garland and voilà!
Another idea: choose a potted tree. This way, you will be able to plant your tree in a forest after the holiday festivities are over. It's still fun for the family and good for the environment.
Bring the camping vibes home
If you can't get out camping this holiday season, bring the camping vibes home with a themed Christmas ornament. Even if you can't say you've Gone Camping this Christmas, a cute collectible hanging on your tree is a nice way to celebrate RV living!
Indulge in holiday treats
All that's left is the delicious baked goods that so many of us indulge in this time of year. Your little decorators probably want to help bake some sweet treats, too! If baking is a bit too much work in your trailer, try one of these ooey-gooey camping recipes instead.
Are you decorating your rig for the holiday season? Join our community on Facebook, Twitter, Instagram and Pinterest to show us your festive RV décor!