Keto-Friendly Eats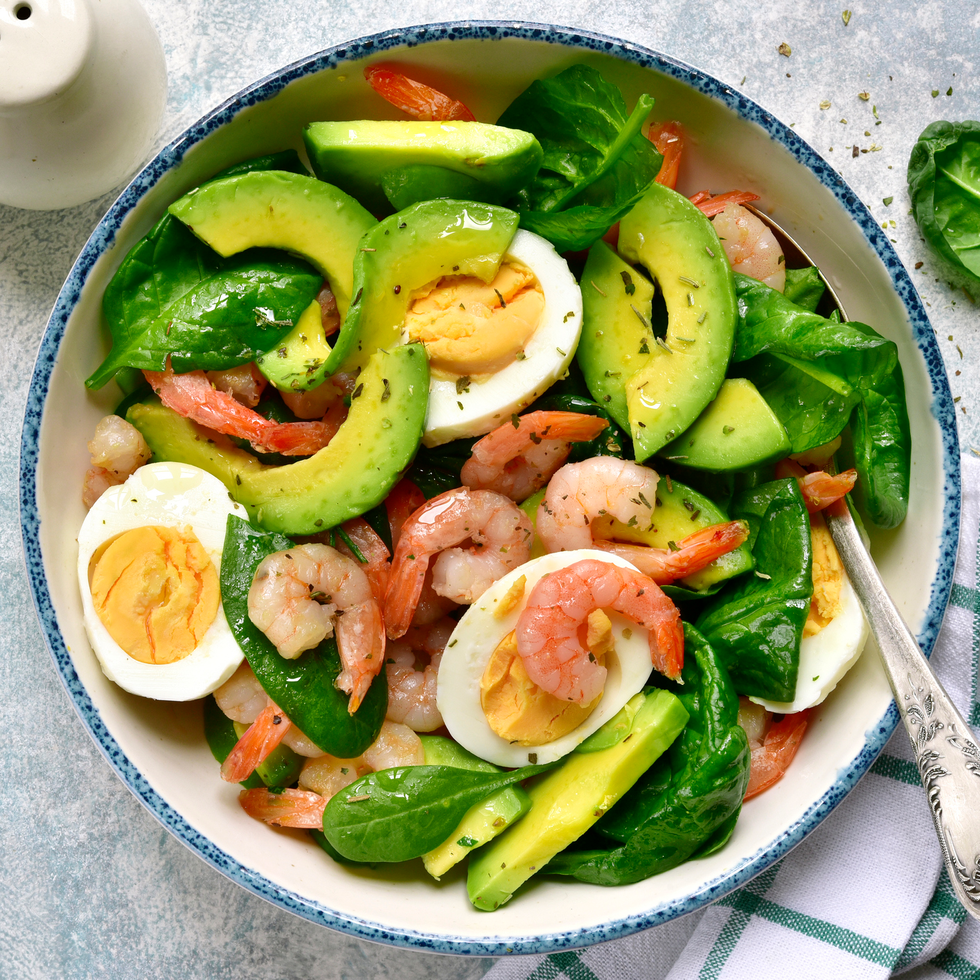 March 11, 2020
If you're on the keto diet and need some new recipe ideas, you've come to the right place. Whether it's at home in your own kitchen  ( or on a future camping trip), we have a few ideas for you that are either make ahead, grillable, or super easy to toss together (especially in an RV).
Dive into these delicious recipes…
Keto Egg Muffins
Make these snack-sized bites ahead of time for a quick breakfast before you go for a walk, or in some instances, hit the trails: easy keto egg muffins. This recipe calls for bacon and sweet potato topped with sharp cheddar, but you could swap those ingredients out for your favourites. Make a few combinations, freeze them, and pull them out as you need. Healthy, tasty, and easy.
Garlic Rosemary Pork Chops
The recipe calls for these garlic rosemary pork chops to be oven baked, but who says you can't break the rules and throw the skillet on the grill? If you're feeling up to the challenge, try tossing them on an open flame! With little prep time and only a handful of ingredients, they're crowd pleasers (kids love them)  that are easy to whip up for dinner, or even lunch.
Shrimp, Avocado, Egg Chopped Salad
Don't forget your greens! Salads are easy to pull together at home, or in the future at the camp.  You can prep toppings ahead of time to make cooking a breeze. This shrimp, avocado, and egg chopped salad checks all the keto boxes and it tastes delicious. A high-protein and nutrient-dense meal to refuel after a full day in the wild.
Turkey and Bacon Lettuce Wraps
When you're working from home, hanging with the kids, or doing chores at home,  you probably don't want to spend a lot of time cooking. Save this turkey and bacon lettuce wrap recipe for the next time you need a quick keto lunch. Deli turkey and bacon are typically crowd favourites! Just add avocado for healthy fats, tomato for fresh taste, and a special basil-mayo for the extra flavour everyone will love.
Keto Italian Chicken Skewers
Want a quick, filling meal cooked over the barbeque? This keto Italian chicken skewer recipe offers just that! Seasoned just right with buttermilk, Italian herbs, fresh parsley, garlic, lemon, and salt and pepper. Serve with fresh crunchy veggies.
Make Ahead Keto Meatballs
Full of spices and again easy to cook even before you hit the road: keto meatballs. After a day full of fun in the sun, reheat these frozen meatballs with sauce of your choosing. Barbeque or tomato with extra cheese—which will you choose?
Keto Chocolate Crunch Bar
Who doesn't love a chocolatey snack? These keto chocolate crunch bars are the perfect treat to make at home and for snacks while RVing. You don't even need to bake them!
Bacon Wrapped Burgers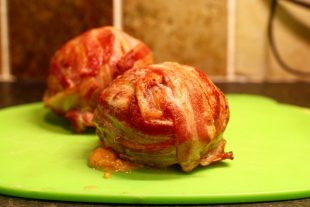 You don't have to ask us twice if we want to try these bacon wrapped cheese stuffed burgers. Yum! All you need is ground beef, cheese, bacon, and salt and pepper. Grill them on the barbeque, top with veggies of your choosing and enjoy.
What's your favourite keto recipe to make? Share them with us on our socials! Join the community on Facebook, Twitter, Instagram, and Pinterest.