Photos from Canadian RVers in 2016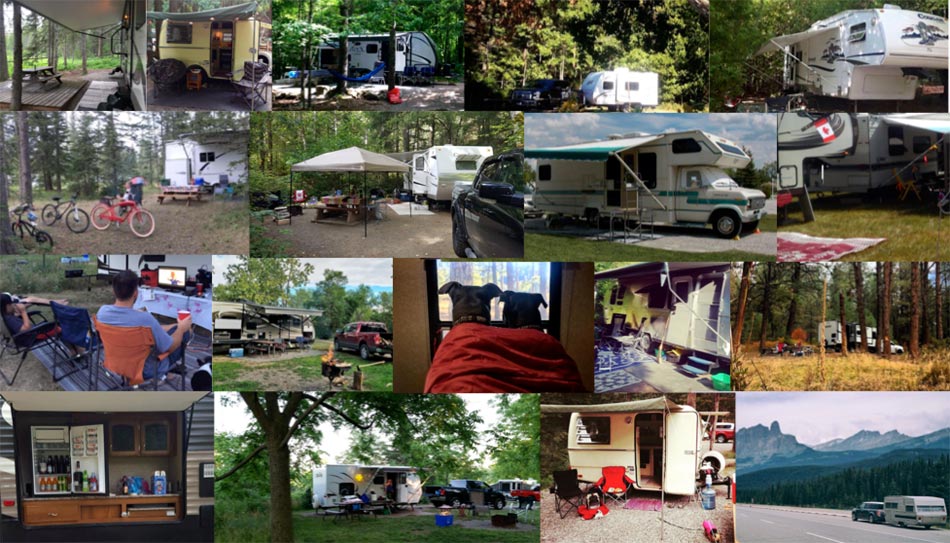 December 21, 2016
It's been quite a year for the RV and camping community in Canada! We've enjoyed following your RV adventures via social media' thank you for sharing your RVing stories with us in 2016 and giving us a glimpse into how you #BringBackWildhood!
To cap-off a fantastic year in the great outdoors, we've put together a little roundup of some of our favourite RV campsite setup photos from the Go RVing Canada community! From pups huddled in blankets staring off into the wilderness to an outdoor mini-movie marathon under the RV canopy, we loved all your photo submissions from our recent Go RVing Canada Park Pass Giveaway!
For a little road trip inspiration, check out some of favourites in the photo montage featured above as well as our Top 6 Picks from fellow adventurers coast-to-coast. Congrats to the following six winners of a Parks Canada National Parks Pass ' valid through 2018! Happy travels!
Embed FB photo:

#GoRVingCanada #RVlife pic.twitter.com/G1aLKQWzk1

— Bryon Turner (@Madone2) November 22, 2016
Feeling inspired to map out your next road trip in 2017′ Get started with our handy RV trip planner.
Join our community on Facebook, Twitter or Instagram
Find local RV Dealers