Indoor & Backyard Picnic Ideas for Spring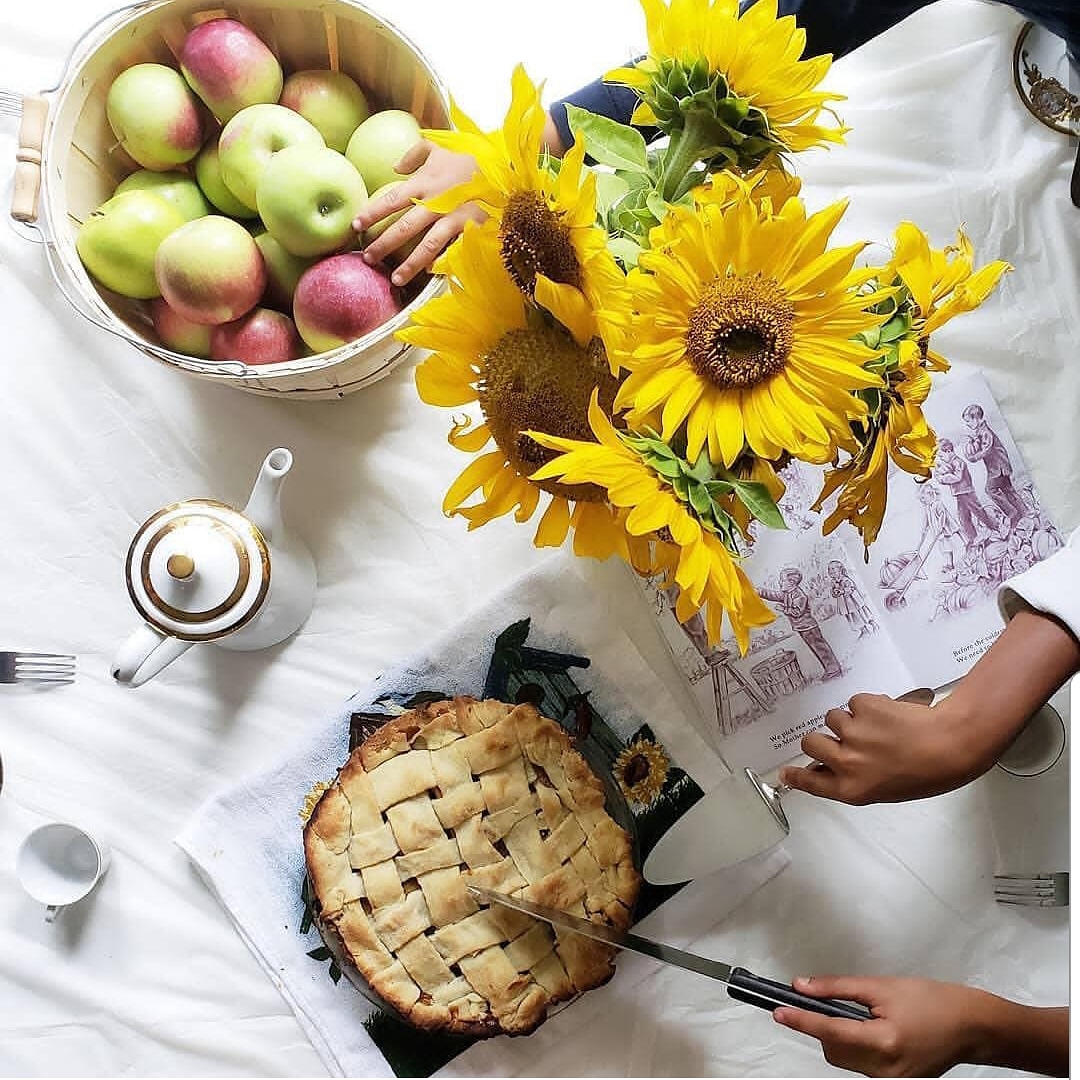 April 21, 2020
by Samantha Elizabeth, of @ThisGrowingLife
All photos by This Growing Life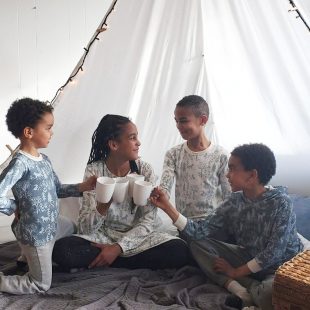 It's #NationalPicnicDay and we celebrated by making a blanket fort and cozying up for some special treats. On of our favourite traditions over the years has been our own version of an indoor picnic that we call poetry and teatime. On rainy days we head to the kitchen and make a yummy dessert together and then gather around the table for an extra special tea party. Then, while the children eat and drink I read them poems out of one of our poetry books.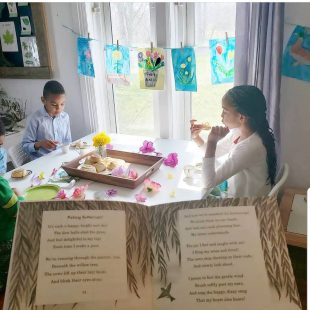 This tradition is something that we all greatly look forward to and over the years we have made some wonderful memories! Here are just a few of the themes that we have done so far! I hope that they inspire you to make this a monthly or even weekly tradition in your own home.
Woodsman Tea Time
When I first heard about the idea of poetry and teatime I'll admit I was a bit skeptical that my very active and energetic boys would be interested in putting down their bows and arrows to sit for a tea party. So I decided to ease them into it with a woodsman themed teatime. We made homemade chocolate bark and drank hot chocolate "tea" as I read them "The Firewood Poem" by Lady Celia Congreve and then they each wrote their own acrostic poems on trees. It was a beautiful and fitting way to begin, what I has become a favourite family tradition.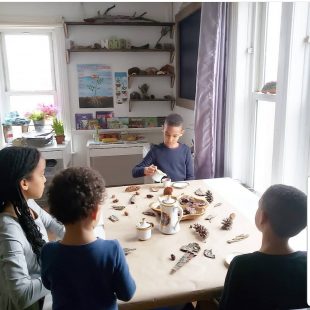 Wildflower Tea Time
Perfect for this time of year is a wildflower inspired poetry and tea time!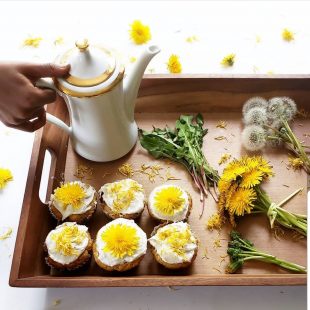 For this the children picked some daffodils for our bouquet and some purple deadnettle that we steeped for our tea. Then we made cinnamon buns and enjoyed our snack while I read a few poems about wildflowers! Another variation of this was our Dandelion teatime! Dandelions are full of medicinal uses and we had so much fun learning about them and including them in our cupcake recipe and tea.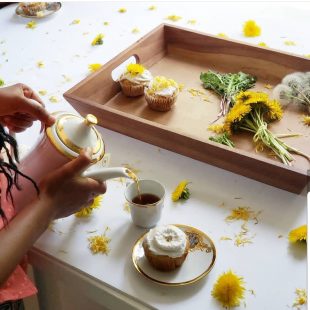 Geography Inspired Tea Times
Another way that we have incorporated some extra learning into this fun tradition is to have country themed poetry and teatimes! One of our favourites was when we were learning about Iceland in our geography studies! My daughter and I made Icelandic Almond Rolls and we had warm almond "tea" to drink.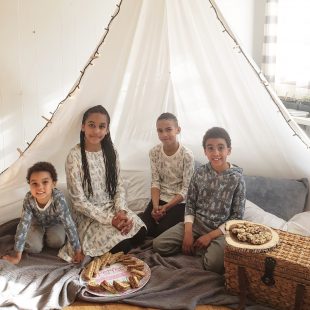 Some days we make elaborate treats but most of the time it's the simple recipes that win out! Here is one of our favourites:
Healthy 2 Ingredient Cookies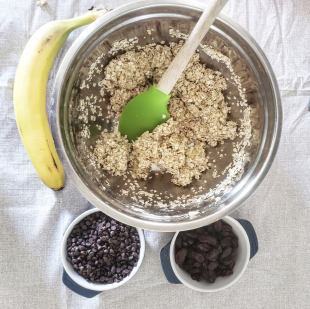 These cookies are a definite favourite around here and have been made and loved in our home for years. They are easy to make and the kids love being able to add special ingredients!
Ingredients:
1 cup quick oats
1 large ripe banana
1/2 cup chocolate chips or any other add-ins of your choice optional (some of our favourite add-ins are raisins, walnuts  cranberries and chocolate chips!)
Directions:
*Preheat your oven to 350°F and line a baking sheet with parchment paper
*In a large bowl mash the banana until it is baby food consistency
*Next add in the quick oats and mix well *Add your add-ins to the batter at this time and mix well.
*Form batter into 10 round balls
*Place onto baking sheet, and use a fork to press each ball down
*Bake for approximately  15 minutes or until cookies are lightly brown
*Enjoy!!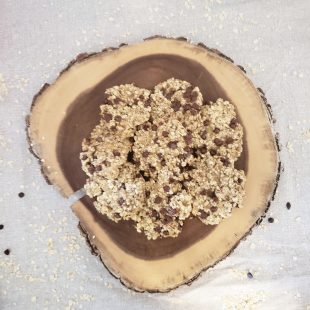 I hope that this inspires you to create your very own indoor picnic/ teatime tradition in your own home!