RVing for Rookies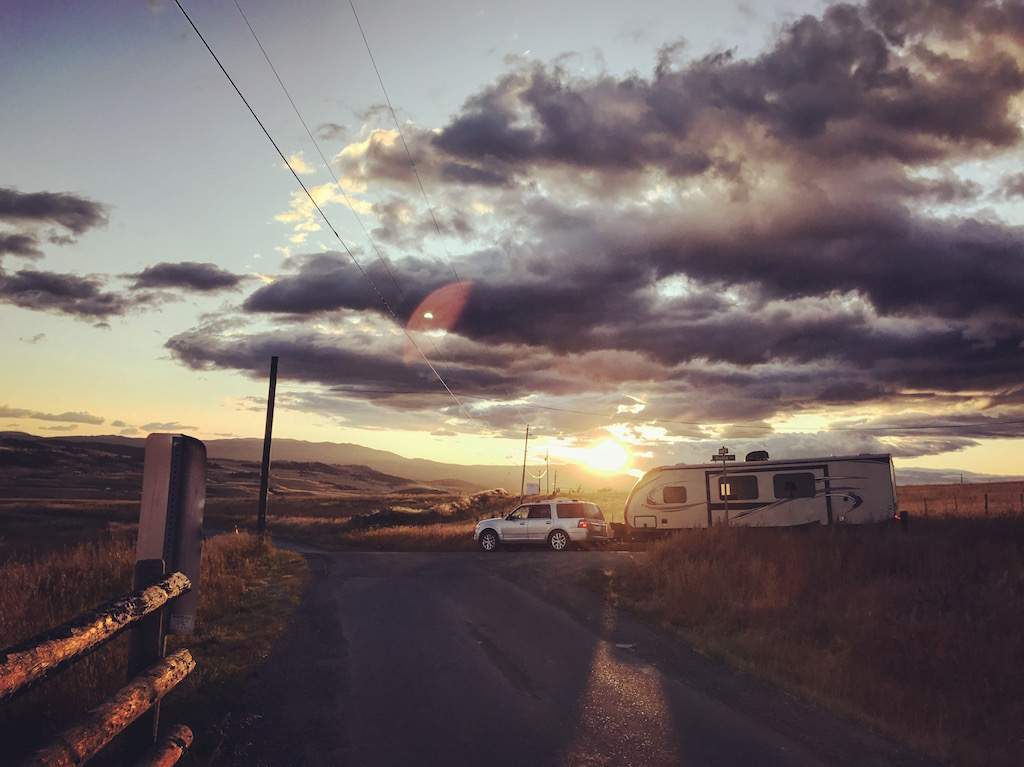 March 29, 2018
This post goes out to all the newcomers to our RVing community. Welcome to the RV life! Here are a few tips for your first time RVing.
Learn the basics
Learn how your rig works before hitting the road! You'll be thankful later that you took the time to learn your way around. There's a small list of things to test and check before hitting heading out. Even with a new RV, it's a good idea to confirm your systems are all working well in the driveway. The same goes for lights, wiring, tires, and tanks. We wrote a list of Five Tips to Tune up Your RV that is a good read if you're not sure where to start!
Pro tip: Don't forget the walk-around. Seasoned RVers know to give their trailer or motorhome a once-over before pulling out of the driveway, parking spot, or campsite. You want to avoid dangerous mishaps on the highway!
And remember: RVs require regular maintenance. Once a year isn't enough. Here are a few RV Maintenance Tips for you.
Find your ride
If you're not sure if you will like life on the road, there are a few options to dip your toes in the water before purchasing a rig. First, there are formal rental services all over the world that are like renting a car. You might have seen these trailers and motorhomes on the road before.
However, using a peer-to-peer RV rental service is also an option. In Canada, we have Outdoorsy, Wheel Estate and RVezy to choose from. Feeling overwhelmed by the process? We gathered a few RV Rental Tips from Seasoned RVers.
Plan your route
Half of the fun of a road trip is the planning! Spend time researching points of interest and booking campsites nearby. Don't forget to plan your actual road route as well. Always check for road conditions before you leave so there are no surprises along the way.
While it might be tempting to fly through your first road trip with no real direction, it's a good idea to book campsites for most of your nights. Where a seasoned road tripper might know all there is to know about campsites along your route, your first few times out are not the time to experiment! Busy routes and booked campgrounds might leave you setting up in a parking lot for the night.
Pro tip: Check if the campgrounds you are booking have any size restrictions for rigs, and make sure that yours fits the bill! We have a few other tips for you if you want to Plan Your RV Trip Like A Pro.
Stop and smell the roses
Don't forget to leave yourself time for unexpected stops on travel days. No matter how well you plan, spots outside of your itinerary will catch your interest. Along the same lines, don't schedule too many hours on the road in a single day. Towing is a lot different than a road trip in a small car!
Pack appropriately
Pack light, but don't forget to pack the essentials. Unfortunately, what you need to pack differs for everyone. Consider factors like the length of your trip, the size of your rig, and whether you are staying in Canada or will be crossing the border. Remember to pack the appropriate tools for minor repairs that might happen on the road.
It's a lot to think about! If you need a bit more direction, we already wrote about The Essentials to Pack on Your Next RV Trip.
Drive slowly
Slower than you want to. Towing a trailer is a lot different than driving a sports car through the city—especially if your road trip takes you through winding mountain roads. It's okay to go a little below the speed limit if you aren't comfortable. Just stay to the right to let faster vehicles pass you.
Talk to your neighbours
Always ask for advice! RVers are some of the friendliest people in the world, in our opinion. Everyone has a story to share around the campfire or a tip that will make your trip a little easier. Start chatting! In the meantime, here's a few Handy RV Hacks you should take note of.
If you haven't hit the road yet, what are you waiting for? The RV lifestyle is more popular than ever. Why not jump on the trend you've been dying to try?! As always, let us know where the road takes you.