Stocking Stuffers for the Happy Camper in Your Life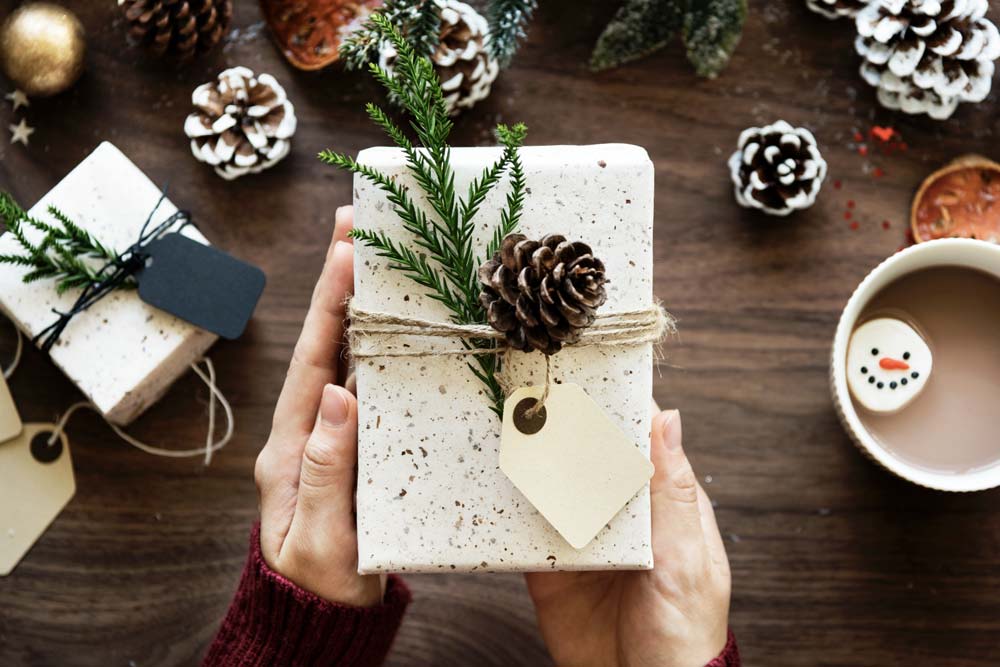 December 6, 2017
Looking for an awesome stocking stuffer for the outdoorsy type on your list? Look no further, we've got you covered. Here are 10 fantastic holiday gift ideas bound to make that happy camper in your life grin from ear to ear. A good rule of thumb for camping gear: compact, portable, space saving, lightweight, and quick-dry are features to keep in mind!
Headlamp
Flashlights and camping lanterns are great and all, but when it's pitch black outside and you need your hands-free, a headlamp can come in super-handy. They also make for a simple reading light under the covers when it's technically lights out for the evening!
Mini bike pump
A flat tire can be a total bummer on a bike ride – especially if you're a good distance along your trek! There are heaps of models out there to help keep the wheels in motion: pocket-sized, lightweight enough to tote in your backpack, or streamlined ones that attach to your bike frame. Best to do your homework in advance; know the type of bike (road, mountain, fat tire, etc.) that your happy camper brings along for the ride.
Cozy décor
Décor accents are an easy way to spruce up your RV and add a little personal (yet functional) flair to your home sweet home on the road. Think: cozy pillows, easy-to-clean tablecloths, flannel sheets, twinkly lights… The possibilities are endless! If you're not sure where to start, check out Go RVing Canada on Pinterest for DIY and RV decor inspiration galore.
Compact camping chairs
RVers are a neighbourly bunch. Gathering around the campfire is a time for camaraderie with fellow campers – an extra set of camping chairs will always come in handy. Look for chairs with a compact, lightweight design that can easily be stowed away when not in use.
Mobile pantry essentials
For the outdoor foodie on your list, spices, dry ingredients, and kitchen staples make the perfect gift. Go gourmet, keep it basic or cater to the adventurous palate; the ultimate goal is taste and convenience. Aim for space-saving and storage solutions – ideally refillable, minimal bulk and no glass or breakables. For a little culinary inspiration for RVers, check out our tips for getting your mobile pantry in order.
Camping kitchenware
Storage space is typically at a premium for RVers and campers, so if you're gifting kitchenware or cookware, dish up multi-purpose tools, slim and/or durable design and easy-to-clean items for outdoor use.

MORE HOLIDAY GIFT IDEAS


Quick-dry towels
When it's raining cats and dogs outside and the makeshift clothesline you set up at the campsite isn't really an option… or, you're pressed for time and need a towel stat, a quick-dry towel will turn out to be the best thing since sliced bread! Quick-dry towels work great for everything from shower time to lake swims to kitchen clean-up.
Binoculars
Whether birdwatching is your jam or awe-inspiring scenic views are where it's at, a set of binoculars can bring your Wildhood experience to the next level. For the football fans in your crew, binoculars are a great game day go-to as well!
Hammock
Nap time, anyone? Curl up with a book, nestled in your hammock in the woods. Or just settle in for an afternoon snooze, we don't judge. ;)
Adventure reads
Reading is a great way to unwind, escape and whisk yourself away on a new adventure. Better yet, reading with the great outdoors as your backdrop is even more dreamy. Check out our booklist of camping adventure reads for the outdoor enthusiasts on your list – both young and young at heart!
Feeling inspired to map out your next road trip in the new year? Get started with our handy RV Trip Planner.
Join our community on Facebook, Twitter, Instagram and Pinterest.