Summer Music Festivals in Canada + Nearby RV Campgrounds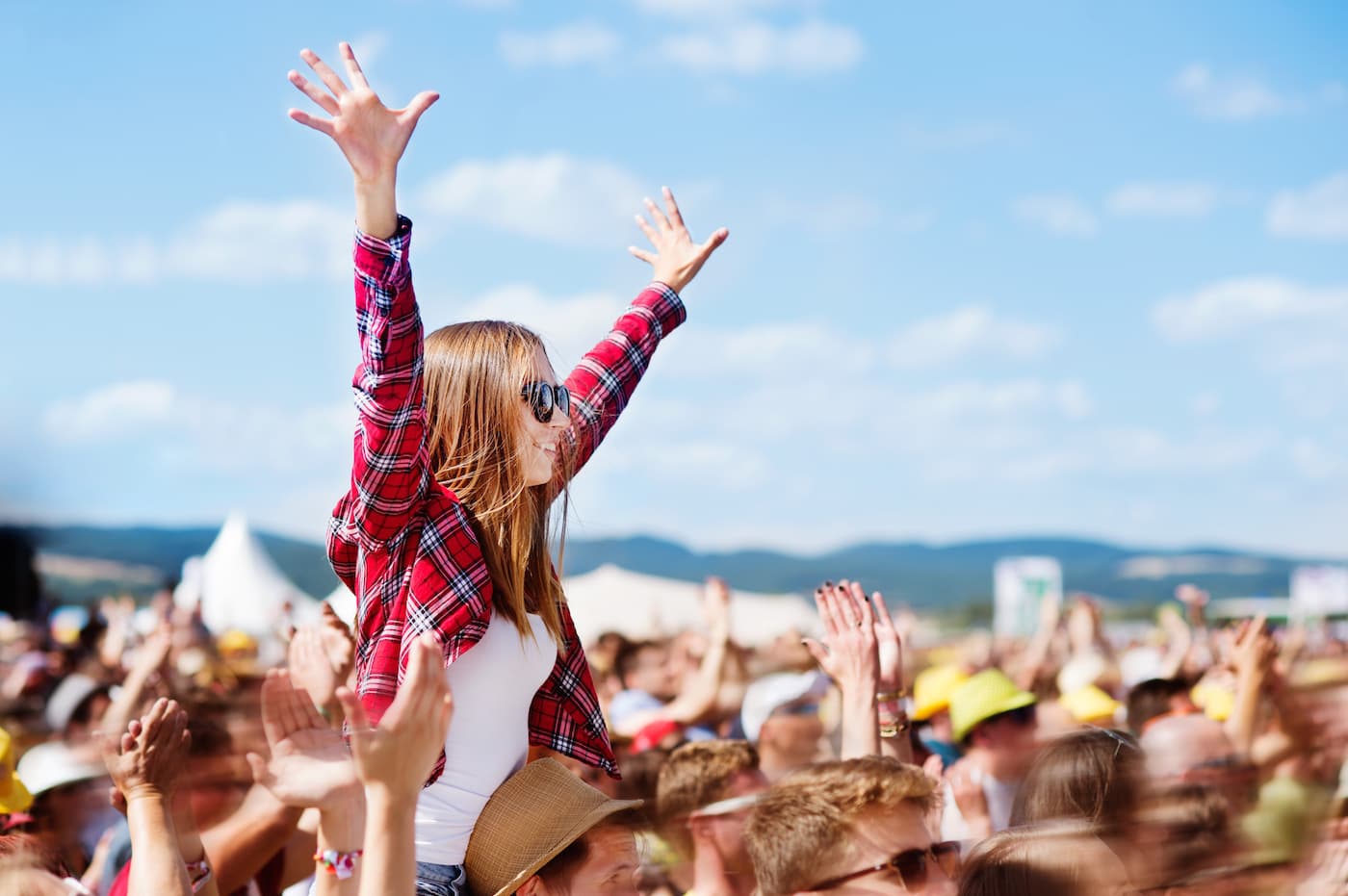 May 21, 2019
Music festivals and camping go together like marshmallows and graham crackers. What's not to love about spending your days dancing in the sun and evenings relaxing around the campfire?
Here are a few of our favourite summer music festivals across Canada, plus nearby RV camping destinations you need to check out while you're there. It's time to get planning that summer road trip!
Calgary Stampede (Alberta)
There's no better time to visit Calgary than in early July when the Calgary Stampede brings people together from across the globe for The Greatest Outdoor Show on Earth. Stop by the free acts at the Coca-Cola Stage; dance to country music all day and night long at Nashville North; or eat, drink, and be merry at the Big Four Roadhouse.
After you've had your festival fill, head to Banff National Park to enjoy some peace and quiet in the Rocky Mountains: Tunnel Mountain and Two Jack Lake are popular places to park your trailer. As for activities, there are so many spectacular summits in Alberta. Take your pick and get hiking!
Shambhala Music Festival (British Columbia)
What could be better than good music and dancing in the Kootenay Mountains? Check out Shambhala Music Festival at Salmo River for six stages of music and a long weekend of fun in the sun. Rest up at the nearby Rocking River Campground after a full day of music with your friends.
The Kootenays have a lot to offer in terms of outdoor adventurers, but you might want to explore a few more of the amazing gems of British Columbia. We suggest making an extended road trip of it!
Regina Folk Festival (Saskatchewan)
Chances are, you love to relax and kick back on a picnic blanket at your local folk festival. Regina Folk Festival has scheduled a handful of great artists for the three-day event.
Although there aren't so many campgrounds near the city, the rest of the province is yours to explore — Saskatchewan's wide open fields and blue skies are definitely underrated. Try something new this summer with a trip to this beautiful prairie province. For example, the Cypress Hills at the Saskatchewan-Alberta border is a must-visit spot!
Countryfest (Manitoba)
If you like country music, you will love Countryfest in Dauphin, Manitoba. Camping is available at this event, but make sure you carve out some time to explore the rest of the province after the festival wraps up. For starters, the nearby Riding Mountain National Park is a local favourite to spend some quality time in the great outdoors. Take your pick of 400-kilometres of trails on top of the Manitoba Escarpment.
Ever After Music Festival (Ontario)
Electronic dance music lovers flock to Ever After Music Festival in Ontario every year. The three-day event brings international DJs to camp and dance under the sun and stars at Bingemans Resort — campsites complete with power, water and sewer hookups.
After the festival, explore Toronto or the entire beautiful province if you have the time! Ontario has so many great options for RVing!
Osheaga Festival Musique et Arts (Quebec)
A long-time classic, Montreal hosts Osheaga Festival Musique et Arts at Jean-Drapeau Park every August. The lineup is huge this year (it is every year!) and you don't want to miss it.
Why not extend your adventure after the festival? There's so much to do and see in Quebec! First things first, you're going to want to visit Mont-Tremblant National Park. It's just as fun in the summertime as it is during ski season.
Cavendish Beach Music Festival (Prince Edward Island)
PEI knows how to party! Grab your tickets to Cavendish Beach Music Festival for a big lineup of artists.
Cavendish is also home to the historical farm of Anne of Green Gables. Stay at the Cavendish KOA Campground or Cavendish Sunset Campground nearby the show for the island experience!
Where is the beat of the music pulling you this summer? We'd love to know your favourite music festivals and nearby outdoor destinations! Share your ideas with us on Facebook, Twitter, Instagram and Pinterest.