Thanksgiving Recipes to Enjoy at Camp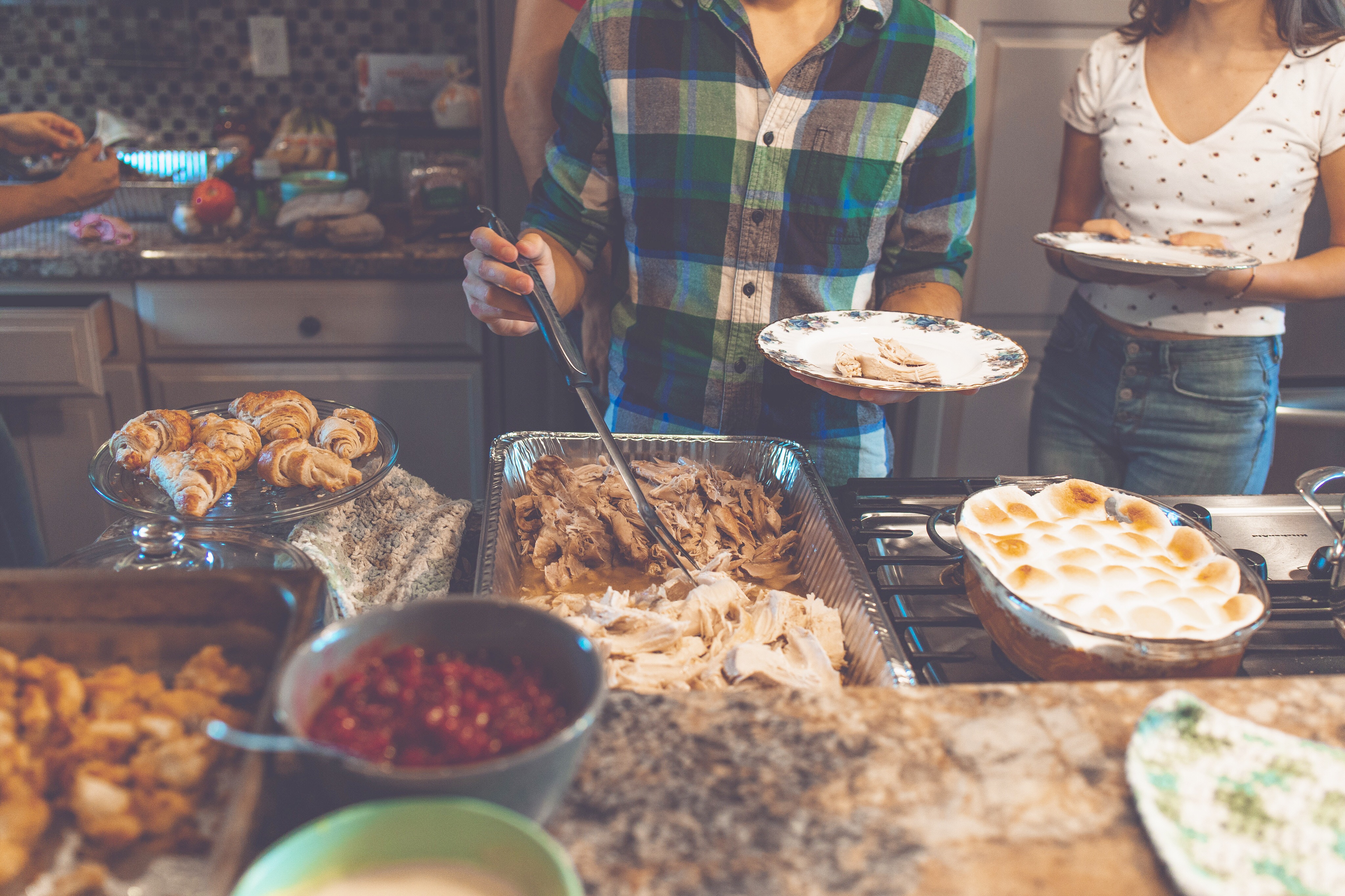 September 20, 2019
There's nothing like a Thanksgiving in the great outdoors. What about Thanksgiving dinner, though? It seems overwhelming to cook a festive feast in your RV, but we have you covered! Here's a roundup of all the best recipes you need to pull together a tasty dinner while RVing.
Turkey Dinner
First things first, you're going to need a turkey for Thanksgiving dinner! Don't let the challenge scare you. This turkey breast recipe is easy if you're not feeling up for cooking an entire bird over the fire. If you do want a full turkey, here's a tasty recipe, and another that cooks the turkey  two ways!
There's just a couple things missing… make ahead or buy cranberry sauce and gravy. Yum!
Classic Sausage Stuffing
What's a holiday dinner without stuffing? Make this classic sausage stuffing to enjoy around the campfire with your family. They're going to want seconds!
Campfire Squash
All holiday meals need a side of squash. Do you want a simple roasted butternut squash? Or sage butternut squash foil packets to throw over the fire? You could also try parmesan zucchini foil packets to mix up the flavours. We're dying to taste-test this campfire pumpkin rice—can it get any more seasonal?
Campfire Potatoes
You always need potatoes! Do you like yours mashed with garlic? Cooked with cheese over the campfire? Or potato packets you can whip up quickly? All look delicious. More, please!
Campfire Vegetables
We all need a few greens at Thanksgiving dinner. Take your pick from bacon and brussels or balsamic brussel sprouts. Both are easy to make over the campfire or the grill.
Then there's this lemon dill asparagus and green beans—yes, please! And garlic butter corn because you can't go wrong with a classic on the grill.
Campfire Dessert
Save room for dessert! A festive feast isn't complete without apple pie packets, cherry hand pies, or triple berry cobbler. Why not make all three? We support triple dessert!
Did we miss something that others just have to try? Connect with us on Facebook, Twitter, Instagram, and Pinterest to show us your best Thanksgiving recipes.