Rosemary Honey Whipped Feta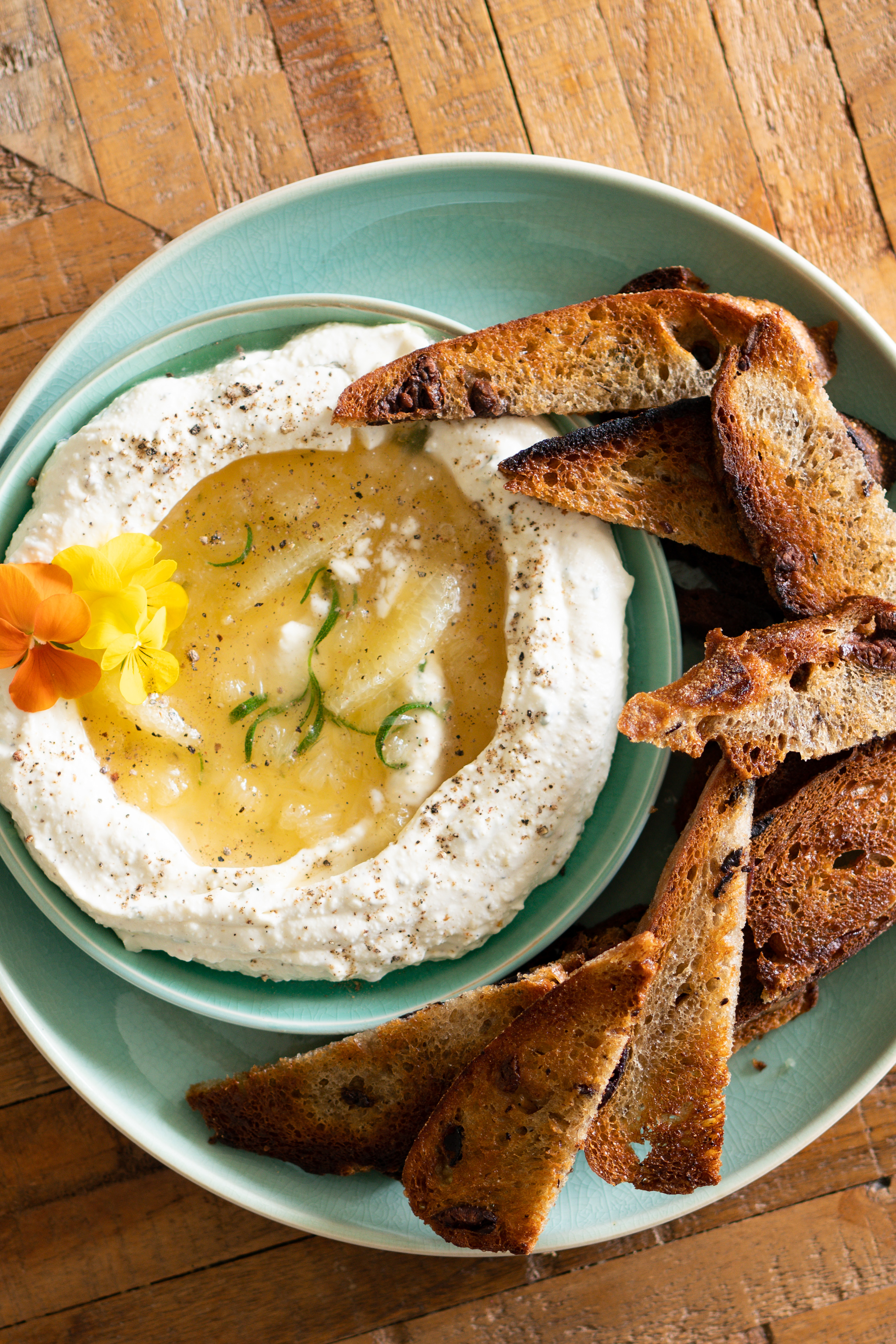 July 16, 2020
I absolutely love dips and spreads. They are such an easy way to make everything taste better. Basically you can open my fridge at any point and I have containers filled with different spreads and sauces just to give my day to day meals a pop of flavour.
This recipe is no different. Whipped feta is an amazing way to bring any vegetable to life. Having a burger or sandwich, smear some of this on there and you are off to the races.
Easy to make and it lasts a long time in the fridge. Perfect to bring on a camping adventure and can totally be eaten at every meal.
Enjoy!
Ingredients;
1 1/2 cups cream cheese at room temperature
2 cups crumbled feta
1 tsp black pepper
2 tbsp chopped rosemary
2 tbsp whipping cream
Juice and zest of 1 lemon
Honey topping:
1/2 cup honey
Segments of 1 lemon. Remove peel and white pith.
Instructions;
In a food processor add the cream cheese, crumbled feta, black pepper, chopped rosemary, whipping cream, zest, and juice of a lemon. Turn the food processor onto high for 30 seconds to 1 minute. Process until smooth and creamy.
Remove peel from lemon, and dice into very small pieces. Try to remove as much of the white pith as possible; it tastes bitter. Place diced lemon in a bowl and cover with honey. Mix together.
Spread whipped feta into a bowl or place. Liberally drizzle the honeyed lemon over the whipped feta and enjoy with crackers, veggies, or on toast!