Whether you're a regular at RV trade shows or you prefer to attend virtual events from the comforts of home, the year 2021 presents plenty of opportunities for RV and outdoor enthusiasts.
In response to the COVID-19 pandemic, many familiar RV trade shows are being transformed from physical events to virtual ones. The plus side? You don't need to take a plane, rent a car, or spend money on a hotel. All you need is your computer and web browser! But, remember to shop as early as possible this year. With the popularity of RVing and camping growing, and demand for manufacturing, the earlier you shop, the better your chance you beat the crowd to get your dream rig.
Without further ado, we break down the 2021 RV live and virtual tradeshows in Canada you won't want to miss!
February 5 – 7 — Virtual Event
Ontario's Mega RV Show is Canada's largest virtual RV event! On February 5th to 7th see over 500 travel trailers, motorhomes and park models. Along with new 2021 RVs, you can check out the hottest gear, gadgets and gizmos, musical guests, surprising contests and a fabulous line-up of lifestyle, how-to and DIY presentations on the virtual main stage!
February 25 – 28 — Virtual Event
The Canadian RV Manufacturers Association (CRVA) has joined with the largest RV dealers in Ontario to offer the best deals with over 500 RVs online for sale for every budget!
Learn about the RV & Camping Lifestyle and talk directly to Manufacturer Representatives about the right Recreation Vehicle for your family. Browse online for your Camping and RV accessories from the Great Canadian Parts Superstore! Best of all, registration is free!
January 25– February 7, Participating Dealerships — Virtual & In Dealership Event
Due to the pandemic, the Calgary and Edmonton tradeshows have been postponed until 2022. However, the deals are still happening! Dealerships across the province are rolling out huge savings with opportunities for campers to take their time and safely enjoy shopping for all the latest RV's.
This year, all promotions will be held either virtually or in-person at participating Alberta dealerships. What does this mean for you? The normal trade show expenses have been eliminated for the dealers, meaning BIGGER, BETTER savings across the province! Don't miss your chance to reap major savings unlike any other year.
The 2022 RV EXPO & Sale dates will be:
Calgary: January 27 – 30, 2022
Edmonton: February 10 – 13, 2022
March 4–7, Halifax, NS — Live Event
If you like camping, you'll love the Halifax RV Show! Climb onboard hundreds of units all under one roof at the Halifax Exhibition Centre. You can talk to dealership representatives, see the latest in RV innovations, and take advantage of special show-only pricing. Plus, you'll find educational seminars, accessories, and tourism destinations from across the region.
Looking for your first unit, or shopping for a potential upgrade? Whether you're a fan of the backwoods or looking to hit the open road, shop hundreds of units from reputable dealers at the Halifax RV Show.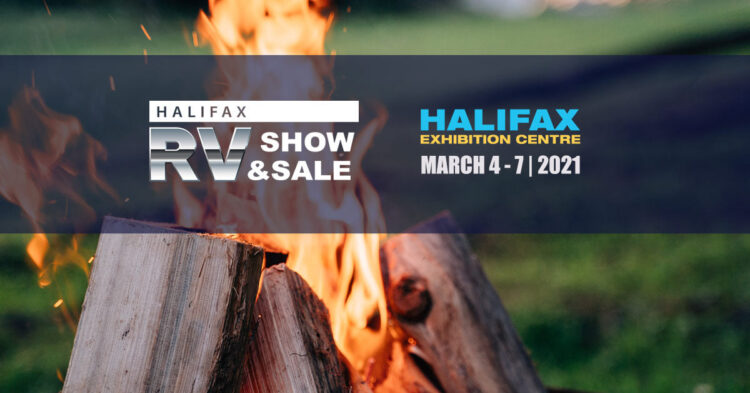 March 11–14 2021, Moncton, NB — Live Event
Don't miss one of the biggest RV events of the year at the Moncton Coliseum. At the Moncton RV Show, you'll climb onboard hundreds of units all under one roof and meet dealership representatives, see the latest in RV innovations, and get the advantage of show-only prices. With educational seminars, accessories, and tourism destinations from across the region, the show will help you make 2021 the best camping season ever!
Whether you've been RVing for years or you're brand-new to the camping lifestyle, you'll find something new & exciting at this event.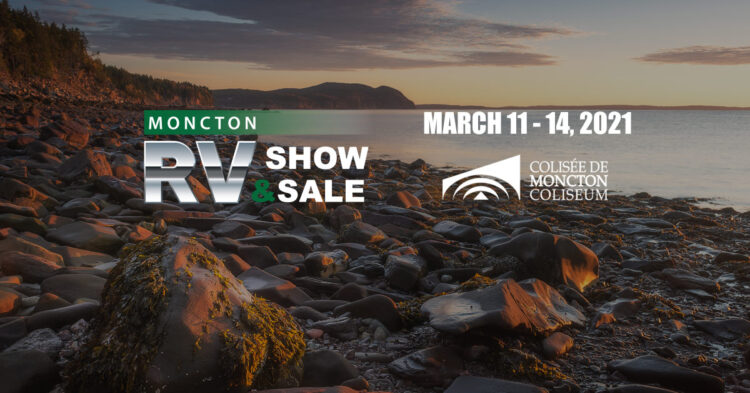 It's important to note that the Moncton and Halifax shows will be abiding by a rigorous health and safety plan to ensure a safe environment for visitors, and is subject to change as the pandemic evolves.
If you do plan on attending an in-person tradeshow this year, be sure to take the necessary pre-cautions to attend responsibly and monitor the severity of the pandemic and show details to avoid unexpected cancellations.
What are you most excited to see at this year's RV tradeshows? Connect with us on Facebook, Twitter, Instagram and Pinterest.