When you're road tripping, being prepared is essential. Especially when you're traveling along with 4 children over a couple hundred kilometres. Between the pillow fights, the real fights, and the bouts of hunger, it can be daunting to take on the road with your entire family. But, the RV life is like no other. Between the views, the unplanned stops, and all the hidden gems, RVing has the opportunity to show an entirely different view of the world.
The Baeumler's are taking on an RV adventure across Western Canada and sharing their experience. Here are some of the essentials they took with them inside their RV thanks to Bucars RV Canada (and no, that didn't include the actual children!).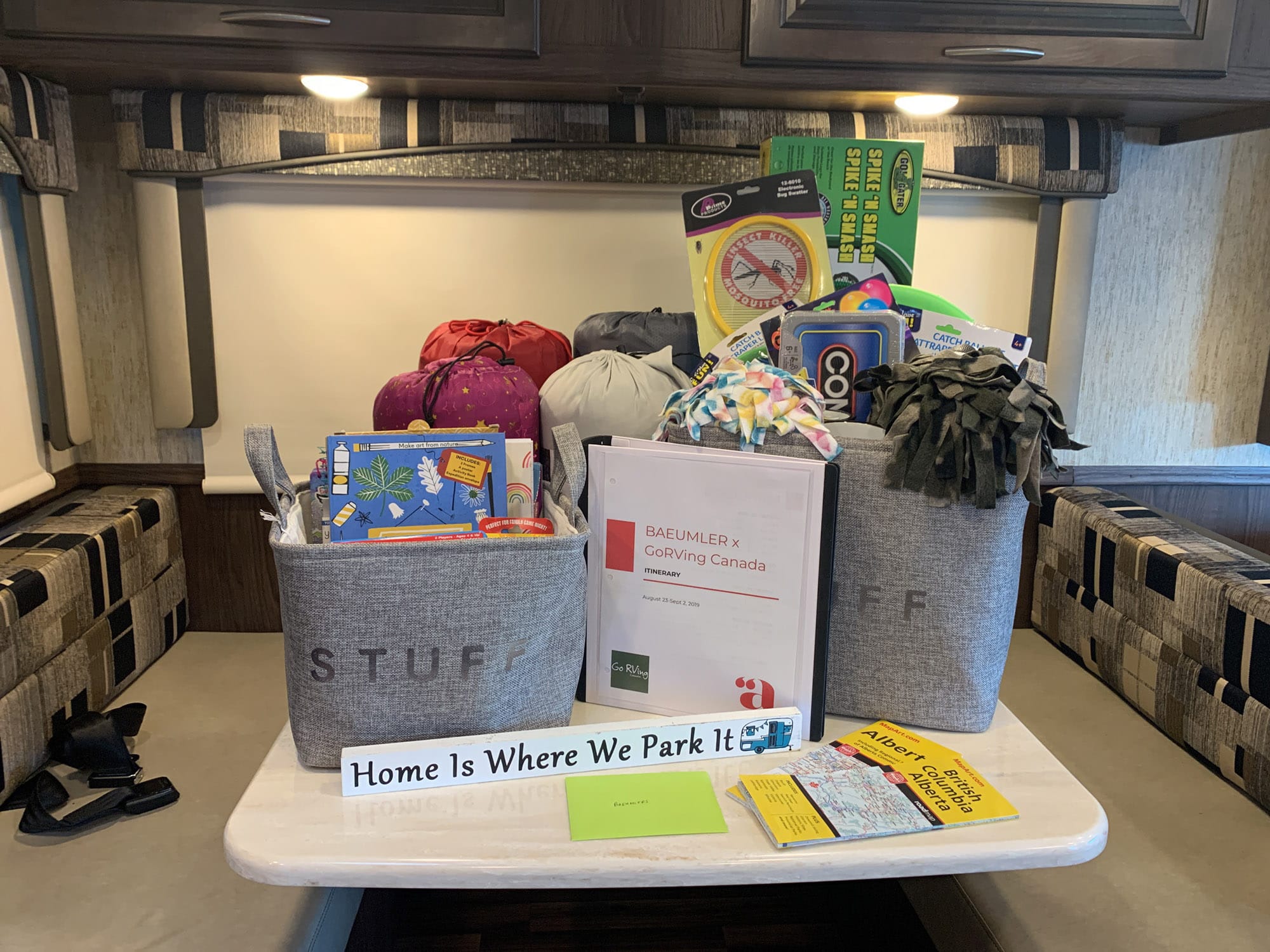 1. Itinerary
When you've only got 10 days to travel across two provinces, planning out your must-see items is very important. For the Baeumlers, it was important to find family friendly activities that can be enjoyed by the kids whose ages range from 6 all the way to 14. From museums to hikes, fishing trips and more, their itinerary is packed with it all but they made sure to add in extra time for relaxing, games, and surprise stops along the way. The fine balance is finding time to enjoy life inside the RV and out of it. The RV lifestyle has no problem taking you from campsite to beautiful view to adventure activity– the only real dilemma? Finding the time to see it all.
2. Games, games and more games
When you've got packed "house", different interests and a lot of km to cover, it's vital to keep your crew entertained– especially when the internet service drops off in rural areas. The Baeumler's packed colouring books and puzzles to keep the kids pre-occupied along with group board games like UNO to keep the family interacting together. Not to mention once you've got the RV parked for the night, games like spike ball and ladder toss are great to have outside to enjoy the weather.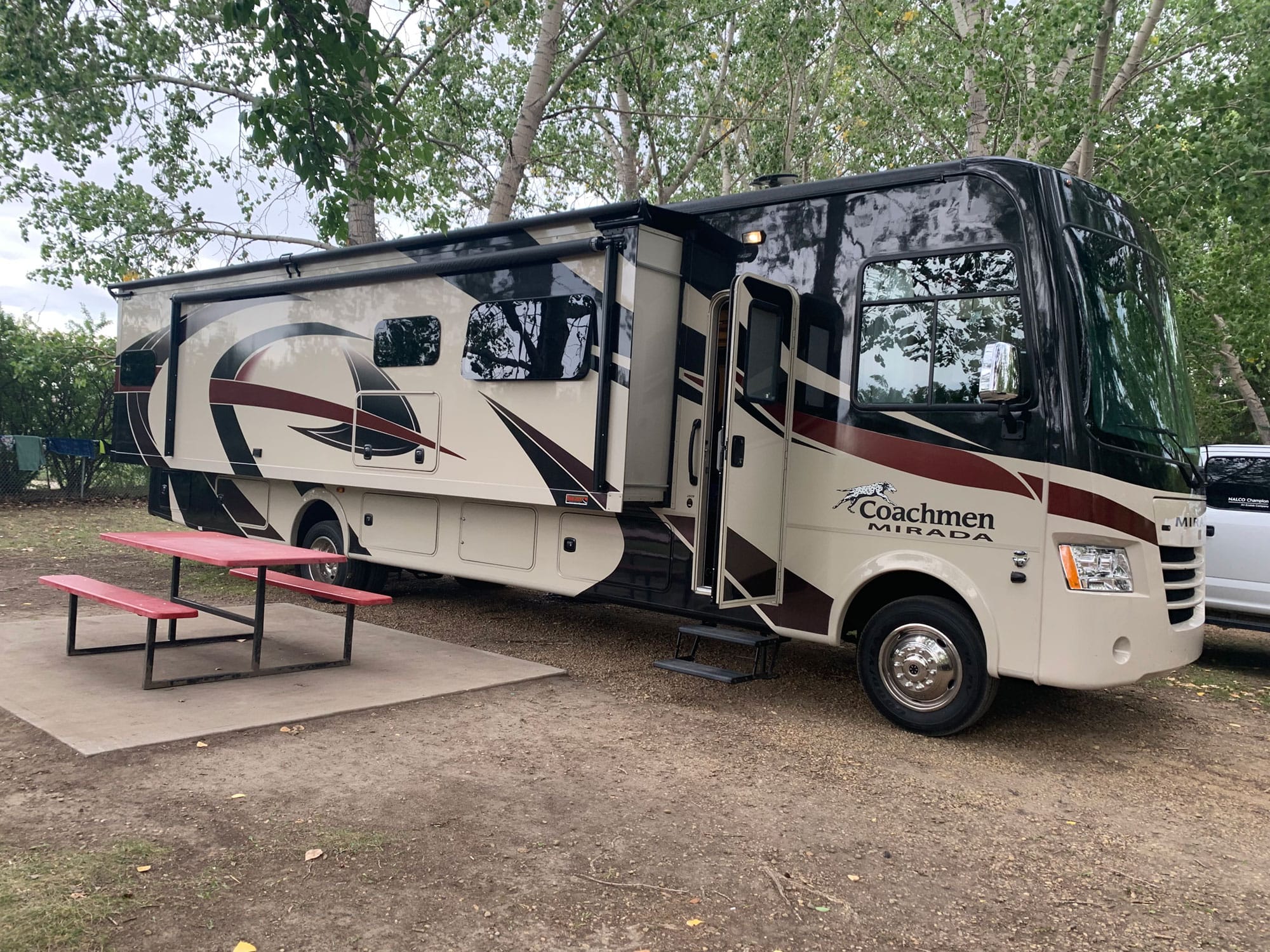 3. Food. And lots of it!
What's great about RVing is the options for food storage without having to worry about picking up new ice everyday (Just watch out for quick right turns!). The Baeumler packed their RV full of their favourites including coffee, chips, and ice cream. For breakfast, the best meal on an outdoor trip, the Baeumler brought eggs and bacon and packed enough to make sandwiches for lunch.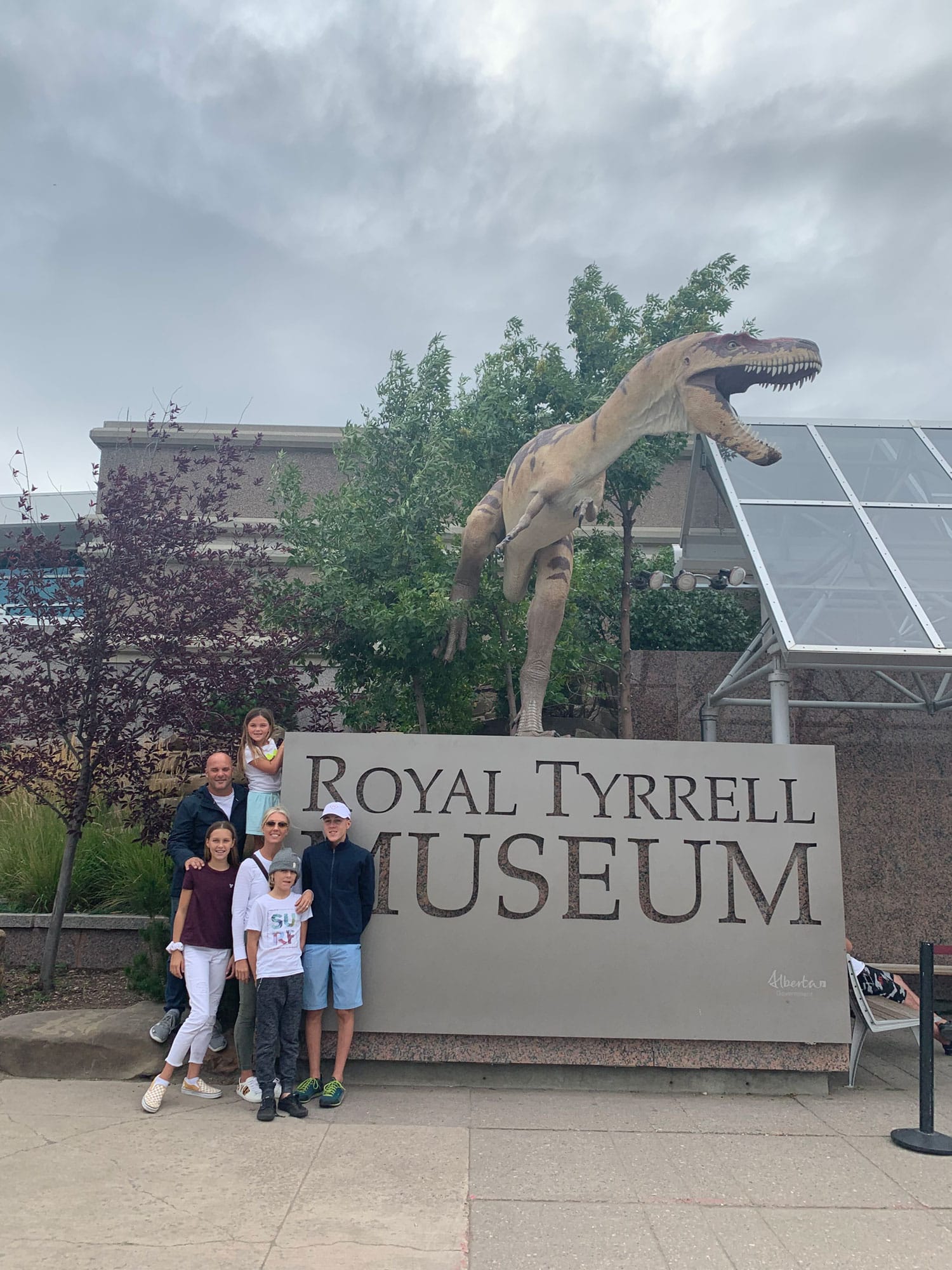 Follow along @bryanbaeumler and @gorvingcanada on Instagram or right here at www.gorving.ca to catch all the action and updates of the Baeumler family. Inside a beautiful Bucars RV, the B-Team is officially on the road for 10 days across Western Canada! First stop? Drumheller, AB. Special thanks to Holiday Trails RV Resort – Dinosaur Trail RV Resort and the Royal Tyrrell Museum for starting the journey off right!