We know people are tackling a lot of unknowns and there are many unanswered questions. Go RVing Canada is hosting a brand-new dealer fireside chat Q/A series that tackles key questions on how they are operating, what changes they have noticed, what lies ahead, and what you can do as an owner, a renter, or someone interested in purchasing a new rig!
This week we are focusing on Western Canada. Much of below represents the perspectives of many dealers across the country and we plan to showcase future dealers in the coming weeks.
As always, for specific information on your province, town, or municipality, please locate a dealer near you to garner more information on what is available to you and your community and follow the guidelines and recommendations of your province's government. Find A Dealer Now!

What changes in the consumer mindset have you noticed since the start of the pandemic?
David Wald (Karma Campervans): "A large portion of our Guests are international and visit from places like the USA, Australia and Europe. Since the start of the Pandemic, we've seen them sadly have to cancel or reschedule their trips with us.
Our local market has been hand-tied and told to stay home because of the risks associated with the virus, so, unfortunately, we've seen this side of our business only just start to resurface now that provinces have announced some sort of "relaunch" plan and open up recreation.
We haven't been asked too often about cleaning habits, but we know it's on their minds. We've done our best to up our cleaning habits as you'll see below and communicate this to our Guests."
Kayla Lewis (Bucars RV Centre): "For the most part, they seem to be a lot more mindful of personal space for fellow customers and employees. Most consumers have had a positive outlook on the future and are excited to get back enjoying nature and camping."
Gord Bragg (HubCity RV): "We have seen a huge increase in online activity."

To what capacity is your dealership open? What essential services are included?
DW: "We never did fully shut down during the height of the pandemic. We run a pretty lean shop and team as it is, so we instilled top-level workplace cleanliness and social-distancing practices to allow our employees to continue to do what they do.
We also opened up our rentals for front line workers who needed to self-isolate, offering them a complimentary rental so they could rest comfortably knowing their families were protected.
Today, we have a production shop working 100% and our rental locations in Calgary and Vancouver are still open for business."
KL: "Our dealership is fully open and operating. We have taken the necessary steps to ensure the safety of our customers and staff by having reduced store hours and having minimal staff to limit exposure with any and all staff able to work from home doing so. Having a single entrance/exit through our parts department, cleaning and disinfecting all high touch areas, providing hand cleaning stations throughout the dealership as well as maintaining a safe distance from customers and fellow employees."

What can customers expect when arriving at your dealership? What social distancing protocols exist/are in place?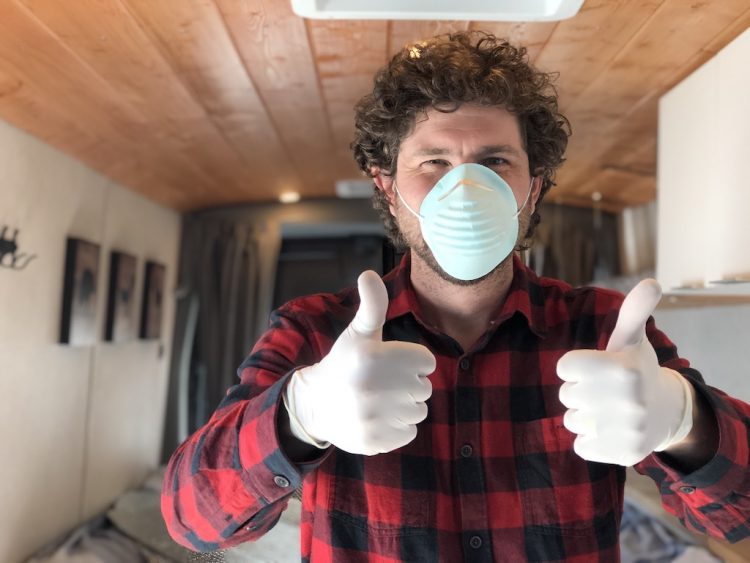 GB: "we are limiting the dealership to one person in the building at a time and are offering customers sales by appointment and video demonstrations for delivery."
DW: "We put up signage around our locations and asked visitors to refrain from entering the shop if they'd experienced symptoms or been out of the country or around someone who was infected. Everyone on- site is practicing social-distancing, regular hand washing, and generally upped their awareness level in order to mitigate risk around the shops.
Our rental management team is diligent in keeping the space clean and sanitized. That being said, a lot of our engagement with customers is virtual in nature already; guests find us, browse our rental campervans, and can book online.
As well – our pickup and drop off process is all automated (the only in the industry) whereby our Guests don't have to interact with a Karma team member at all from start to finish. It's a pretty unique, hands-off experience that works really well – even during a global pandemic!"
KL: "We currently have a single entrance/exit through our parts department. There is a hand cleaning station for customers to use as soon as they enter through the doors. There are directional arrows to keep the same flow of traffic and there are spacers to show where customers can stand to keep a 6ft distance from each other and staff members when visiting the parts or service desks. All staff will remain at a safe distance while assisting any customers. We are offering curbside pickup for parts orders if anyone does not feel comfortable going inside the store. We are also allowing customers to drive their vehicles into our inventory lot to view RVs without going into the dealership."

Can you take us through what these service procedures look like?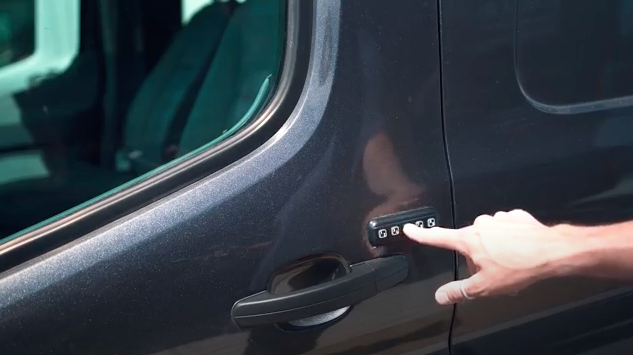 KL: "For our service department, we have after-hours touchless drop-off, sanitize key drop, contactless payment over the phone, unit sanitization after service and availability to do touchless pickup and drop-offs for customers."

In your view, what does the future of purchasing process look like as things begin to open up?
DW: "I think it will be 'business as usual' but with some precautions put in place such as keeping personal space in mind while interacting with customers, avoiding handshakes and trying to do as much of the rental process in a virtual environment like the one we've set up at Karma Campervans."
KL: "We believe we will continue to see a lot more "virtual" purchases. Whether it is over the phone, email, or using apps such as zoom. People are enjoying the continence of not having to drive to stores and that will probably only increase over time."

What do you think consumers care about most when interacting with you through these social distancing times?
GB: "Safety is the #1!"
DW: "I personally enjoy it when companies go the extra step to make my purchase or rental experience a comfortable, safe, and memorable one, and this will be the environment we will strive to create.
I think customers will be looking for a high level of transparency and as much detailed information as possible before entering a dealership or rental depot. This way, their on-site engagement can be as limited as possible.
We live in a virtual and digital world already, so taking advantage of these technologies will be in everyone's best interest. Think video tours, digital document signing, and the like."
KL: "Still getting the same personal attention and care they received pre-COVID!"

What does/will the rental business look like now or in the future? Please take us through your updated rental procedures, including turnover and prep times (sanitization, orientation, etc).
DW: "Our expectation is more Canadians will want to travel locally and experience the best of their own backyards. And we'll be ready for them.
Our team has integrated a "Complete Clean" campervan detailing system. Our campervans were already cleaned very well from cab to cargo area. But we'll be paying closer attention to touchpoints and our team will also be wearing personal protective gear such as gloves and a mask to mitigate any transmission. We'll be "resting" campervans for three days between rentals and added an option to use your own bedding for a $20 discount. We've even added a complimentary portable toilet rental since we know most washroom facilities will be closed.
On top of that, our automated pick up and drop off process, and digital interaction with Guests should create comfort with anyone thinking of renting with us."

What technologies are you leveraging for people looking to buy (online, on site, or otherwise)? Has your manor of communication changed (virtual tours, zoom, social media, etc)?
DW: "Everything is online including information about our rentals in Vancouver and Calgary and booking a campervan rental. Our walk-through video and documentation sign off is also all done online. We are relying more and more on video, that's for sure!"
KL: "We have always been on the forefront of change and have made every step to be available for our customers in any communication they choose. We are available in every department via in-person, phone, text, email, social media, and virtually through multiple apps. We have definitely seen an increase in texting with customers during this time."


What have you learned from this experience and how do you see the RV lifestyle evolving?
DW: "We've learned that being prepared to act fast but with a clear conscience and open heart is important in order to protect your customers and your business.
I think the RVing industry will be more popular than ever as families adjust their focus on what's important to them – friends, family, and travelling. RVing and camping is the perfect way to enjoy the most quality time with those we love away from home."
KL: "We have come to realize what is most important in this life. Spending time with loved ones, making great memories, and taking care of our overall health. All of this is why the RV lifestyle is so important for people to experience. We only see the RV lifestyle growing as fewer people will be inclined to travel internationally and will want to explore more of what is around them."
GB: "I think we will see interest increase significantly as things start to open up!"

Anything else you would like to add?
DW: "We want to personally thank the front-line teams who put their lives at risk each day to help keep our health care and supply chain going. We also want to thank our governments for taking the actions they did to help small businesses weather the storm and keep our doors open.
We hope Canadians think about taking a few local trips this year and supporting their local tourism and hospitality sectors – some of the hardest hit during all this; maybe stay at a local campground, grab some goodies at the local market.
One thing's for sure, as the great Canadian singer Raffi once sang – 'the more we get together, the happier we will be.'"
A big thank you to West Coast dealers David Wald from Karma Campervans, Kayla Lewis from Bucars RV Centre, and Gord Bragg from HubCity RV.