It's safe to say most of us stayed put for the better part of 2020, and while safe, can make us a little stir crazy. Luckily, travelling by RV still reigns champion as one of the safest methods of travel in the age of coronavirus. If your getting a little antsy for a change of scenery, travelling by RV is a great a low-risk option to explore the beauty of Canada's backyard.
Wondering how to maximize your local trip beyond the obvious precautions (mask up, wash your hands, and get tested) while adhering to your city's guidelines? We've got you covered.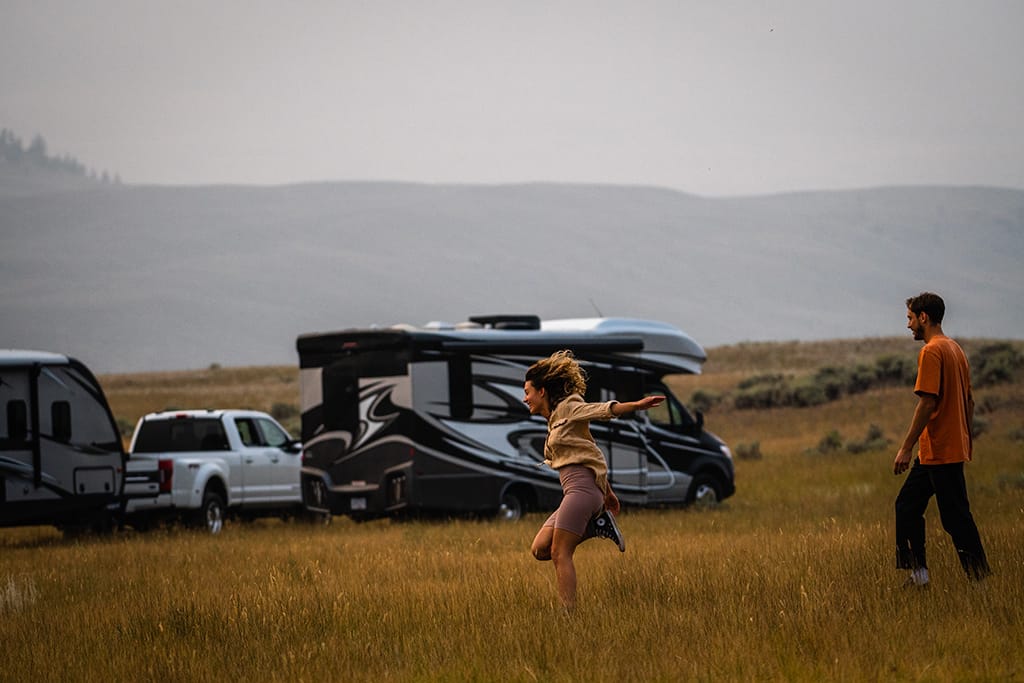 The Importance of Personal Hygiene
We know, we sound like a broken record – wear a mask, sanitize, social distance. But, it's important these habits aren't broken in 2021 and beyond. Treat the interior of your RV as you would your own home to maintain a healthy environment.
If you're thinking of renting in the age of Coronavirus, a great advantage to going through the rental process with a reputable RV dealer is having the peace of mind that your RV has been thoroughly cleaned and disinfected before you get in the driver seat.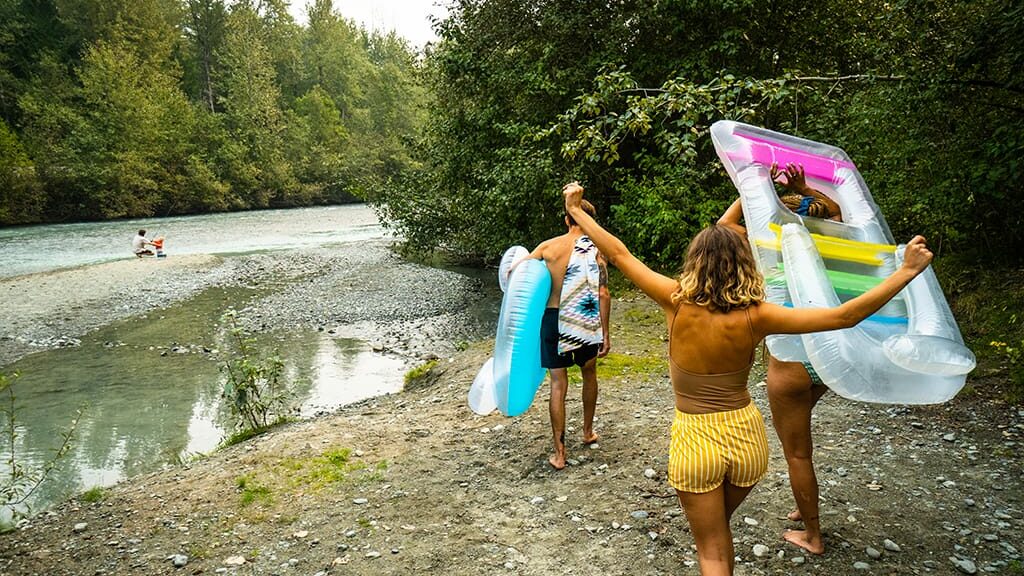 The Safety Benefits of Travelling by RV
The beauty of RVs are that they provide a safe, self-controlled environment while giving you the freedom to dictate your own travel plans. You don't have to worry if the hotel room you're staying in has been disinfected to your standards, you can store and cook your own food safely, you have your own sterile bathroom (no more questionable gas station stops!) and you can be off the grid and away from crowds while still adventuring at your own leisure. With this in mind, opt for models with bathroom and kitchen on board for the ultimate worry-free RV experience.
As the uncertainty of the pandemic continues, make sure to check for local restriction before hitting the road. We highly recommend getting tested and exploring new areas that are relatively close to home until things wind down.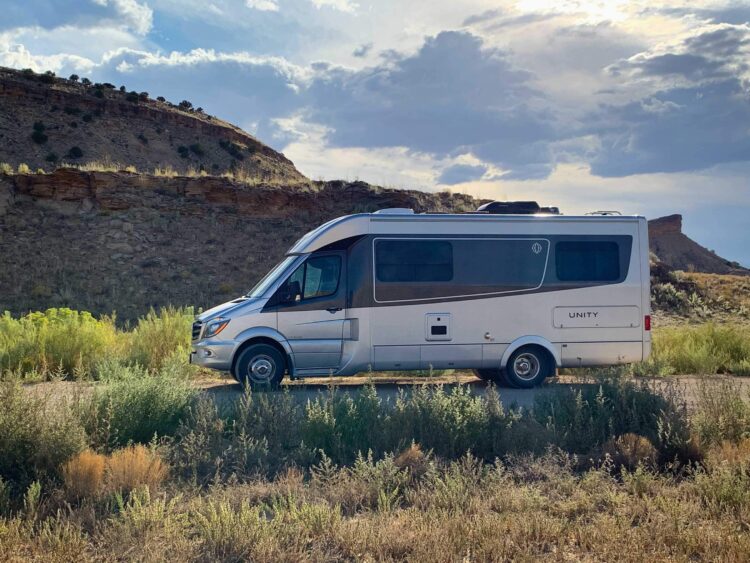 Stay Informed of Travel Advisories
The pandemic brought an influx of campers and RVers, and there's no sign of it slowing down in 2021. For this reason, it's important to confirm the availability of campgrounds and RV parks you plan on visiting ahead of time.  Once you've secured a spot, look into the campground's health and safety protocols so that you don't run into any surprises.
Be prepared for modified food service offerings and new, contactless safety procedures for check-in and check-out. Lastly, be sure to double check which amenities are available and which are off limits.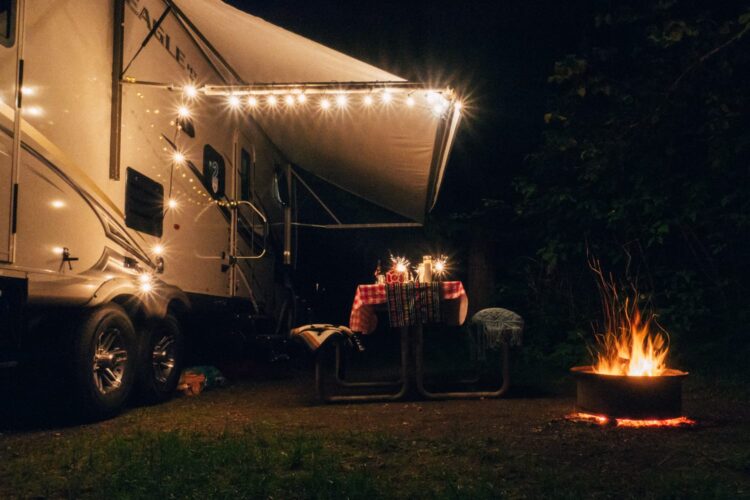 Sustainable and Ethical Travel 
COVID has been a hot topic when it comes to travel safety, but let's not forget about the importance of sustainable and ethical travel.
Maximize your environmental impact by practicing green tourism in your day to day. Instead of using a gas grill or stove or a wood campfire, opt for a greener fuel. Say goodbye to plastic plates and utensils and welcome recyclable and reusable products. Shop local and buy organic to avoid harmful pesticides and synthetic fertilizers. And of course, never leave trash or anything behind you when camping or exploring the outdoors.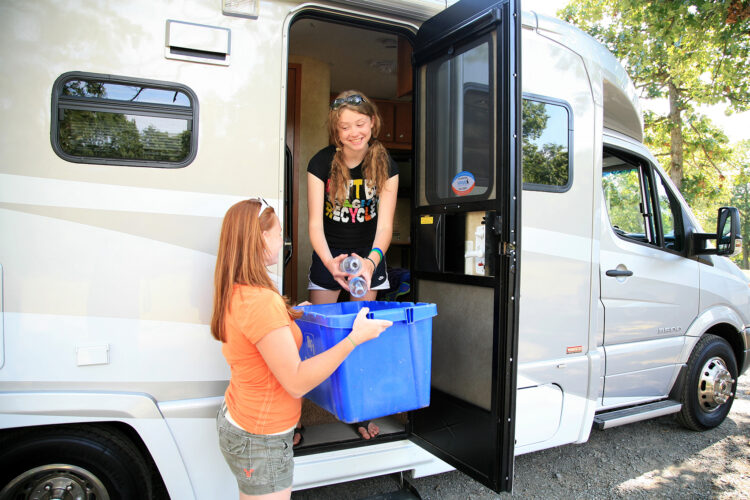 Avail Yourself of the Outdoors, But Choose Activities Wisely!
Best of all, RV travel allows you to release all that pent-up stress from the last year with activities that allow for safe social distancing in the age of coronavirus. This year, continue to steer clear from crowded outdoor activities that leave you close to other campers. Skiing or snowboarding, dog sledding, snow shoeing, and ATVing are all great outdoor activity options this season.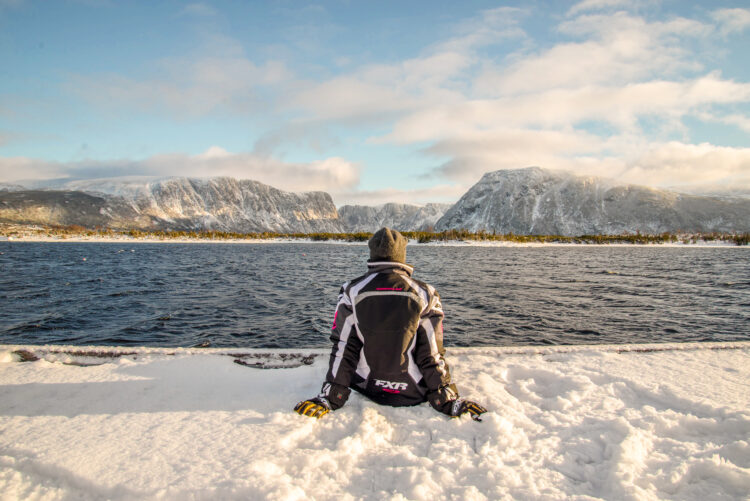 Above all, put it in park or stay home if you are feeling unwell. Find an RV dealer near you and start planning your trip to beat the travel bug blues!
What are your feelings about travelling in the New Year? Connect with us on Facebook, Twitter, Instagram and Pinterest