If you're one of the many Canadians who have added a pet to the family this year, congratulations! We're here to offer expert tips on bringing your new puppy, kitty, or even bunny on your next RV adventure.
It's no secret that we love traveling with our furry friends. In today's article, we've rounded up our favourite resources about RVing with pets.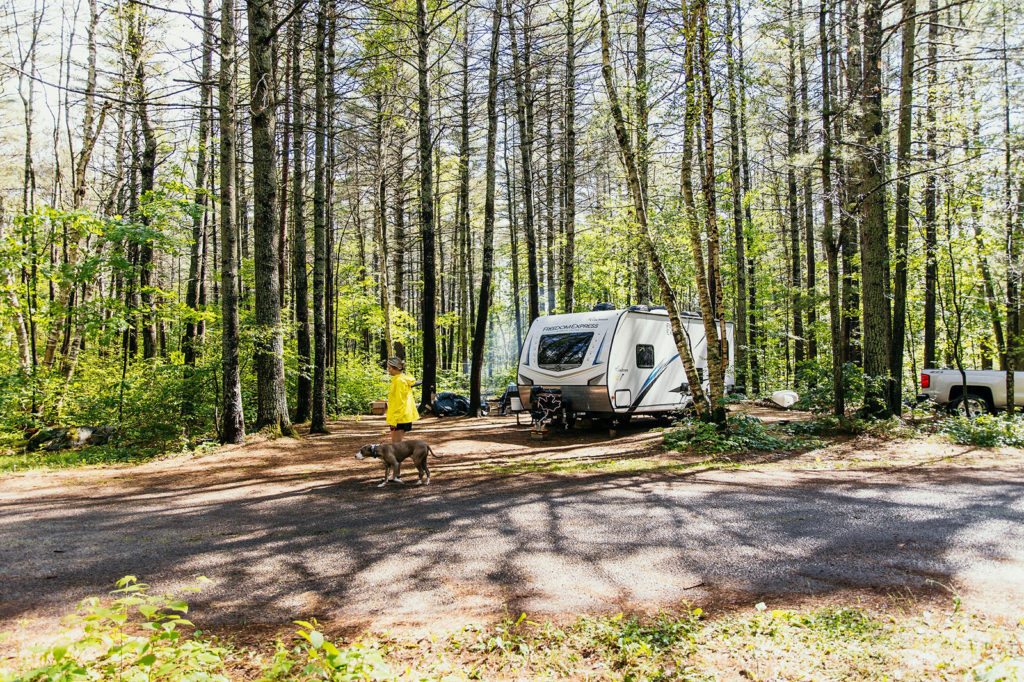 Preparing for the trip
From dog seat covers to collapsible bowls, you'll need to stock up on new essentials. Here's our handy packing list for your pet's first RV trip!
Full-time RVers Joe and Kait Russo also have a list of must-have items for their traveling dogs
Once you have packed the RV, consider how many pets can fit in your space. Class A rigs might have room for the whole family—kids, pets, and grandparents included—but cozy camper vans can get a little crowded once your dog is full-grown. 
Our best preparation tip? Start small with a weekend trip. Check out these suggestions to prepare for your puppy's first camping trip, then head to a local campsite as a fun test run.
On the road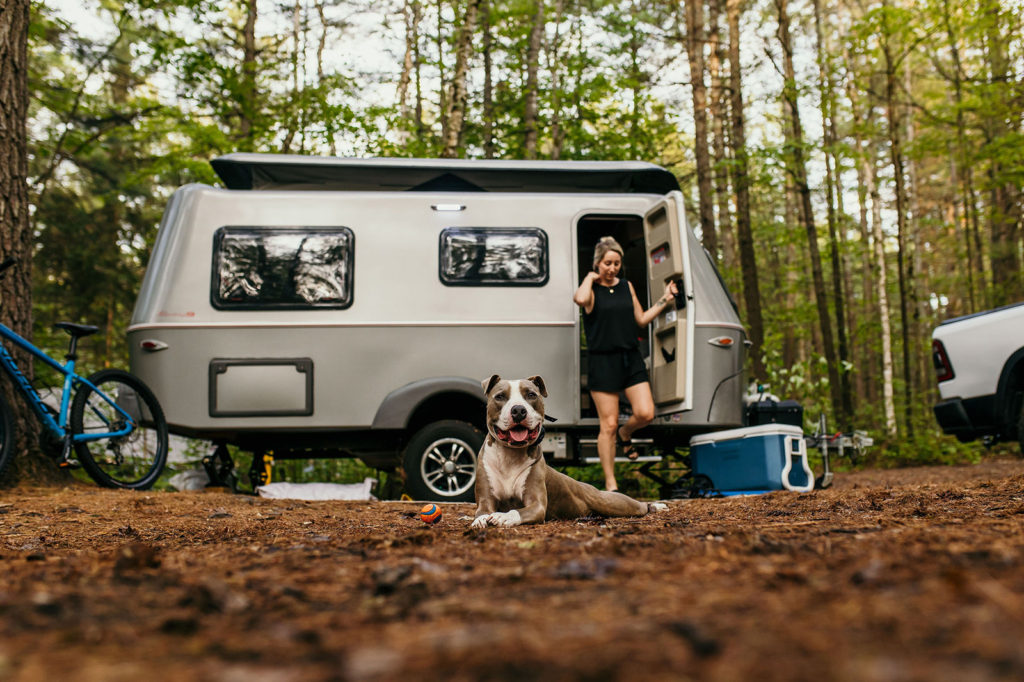 You've stocked up on pet supplies, have gone on a mini local adventure, and now you're ready for the open road. Yay!
Traveling with pets is a bit like traveling with kids. You're the decision-maker on this adventure, but you must also stay mindful of their needs. Some questions to remember:
Dog owners, where will your puppy exercise? 

Cat owners, how often do you need to empty the litter box?

Which afternoon adventures can your animal do too? 

Are there times when your pet should stay behind at the campsite instead of joining you? (By the way,

never

leave your pets alone in a hot RV!)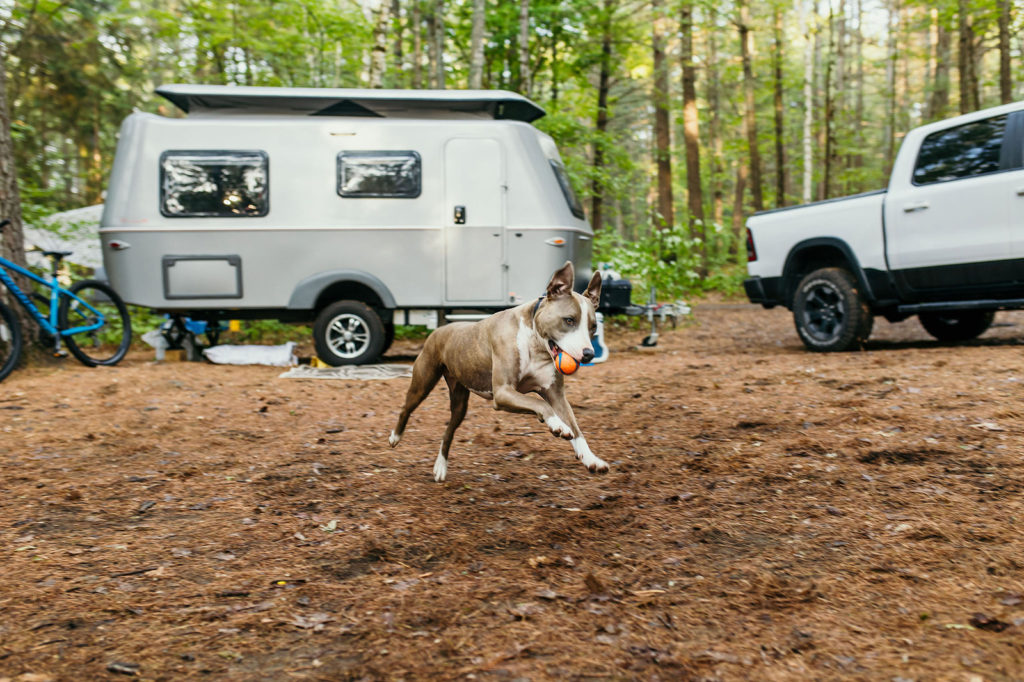 Of course, your pets can cuddle up in your RV at any time. And they'll be fine by your side when you're cooking dinner over the campfire or setting up camp for the night. 
But what about when you're urban camping or spending time in a town? Lucky for our four-legged friends, Canada has many pet-friendly campsites! Be courteous and always check the campground's policies in advance. Though you know little Fluffy and Bijou are harmless, some people feel tense around animals. It's important to always keep your pet on a leash in public campgrounds.
More resources
Want more tips and tricks? We also love "A Dog's View of Full-Time RVing." Cat owners will appreciate advice on RVing with kitties. Finally, don't miss this overview of the pros and cons of RVing with pets.