The cooler weather means entertaining inside your RV instead of around the campfire. If you're used to a full-size kitchen and dining area, you might feel a bit cramped getting into the groove of cooking for a crowd inside your rig, but with a few tricks and tweaks your dinner party will feel as cozy like the ones you throw at home.
Tips to Entertaining Inside Your RV
Before you start to cook, tidy up your space. It will make you feel so much better while you work! Continue to clean as you go so you aren't left with a pile of dishes to deal with as guests

arrive.

If you're hosting more than you have dinnerware, don't be afraid to ask your guests to bring their own plates. Other RVers get that we only have so much

storage

when we're on the road, especially if you're a

full-timer

.
What to Cook When Entertaining Inside Your RV
What should you cook for your dinner party indoors? We have tons of ideas!
Appetizers
Warm comfort foods are a favourite in the cold weather. Start off your dinner party with a beef burrito skillet, fresh out of the oven. Serve with all your favourite toppings, like sour cream, green onions, tomato, and salsa. Dip corn chips and enjoy.
Mini pigs in a blanket might not be the healthiest option, but they are easy with just two ingredients and make everyone happy.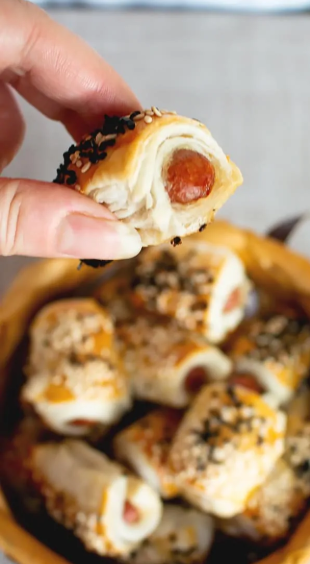 Image via Masala Herb
Don't bacon wrapped mozzarella sticks sound AH-mazing?! Another two-ingredient easy appetizer that your guests will want seconds (and thirds) of.
The easiest appetizer on our radar is marinated cheese, peppers, and olives. Choose your favourites to marinate overnight and watch as the flavour keeps everyone going back to the bowl for more! You could even ignore the actual recipe with this one and use whatever spices are in your pantry.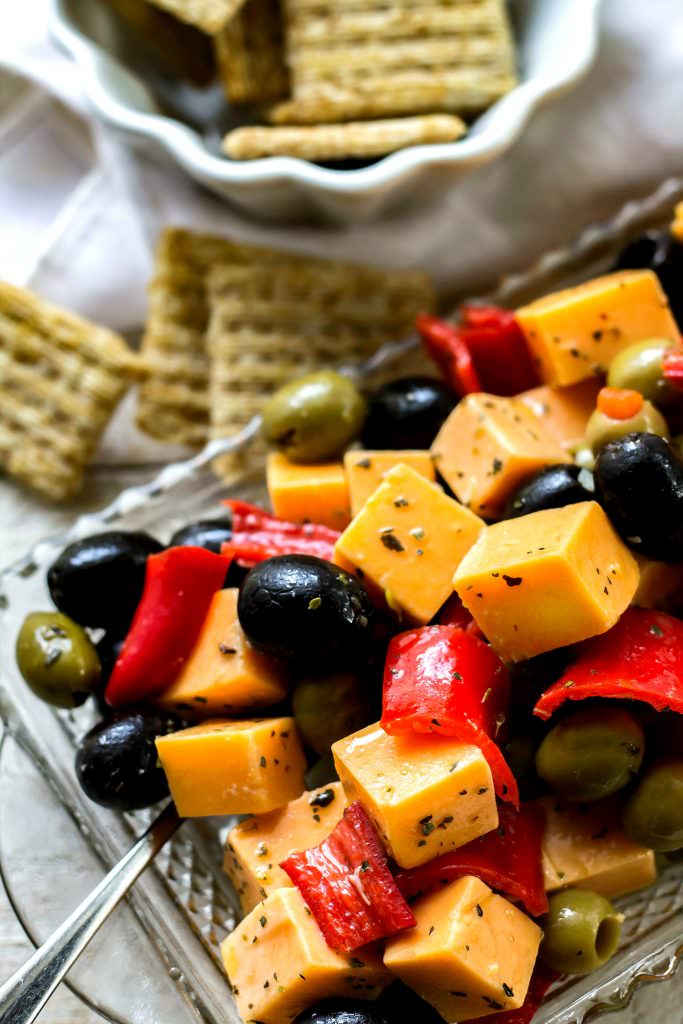 Image via Bunny's Warm Oven
Main Dishes
We love anything Mediterranean. Try this crowd-please tzatziki and grilled greek chicken. Make the tzatziki the day before and toss the chicken on the grill to save kitchen space inside.
Who doesn't love barbeque? Grill some sirloin steaks and create a simple toppings bar with all your favourite fixings.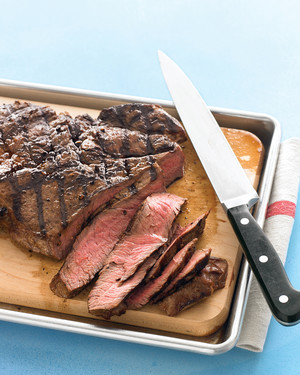 Image via Martha Stewart
Try a meatless alternative if you have any vegans in the group. We wrote a blog post with 8 vegan recipes that are easy to make with the RV crew!
If you're low on prep time and cooking space, whip up a freezer meal ahead of time to just heat and serve when your friends arrive. We wrote a list of 8 make-ahead meal ideas.
Make-Ahead Sides
Whip up a quick tangy broccoli salad the day before with bacon and red onion and store in the fridge overnight to really mix the flavours.
Image via Kraft Canada
Try this Greek orzo pasta salad if you like simple and delicious! It's easy to make the day before if you need to save counter space the day you're entertaining.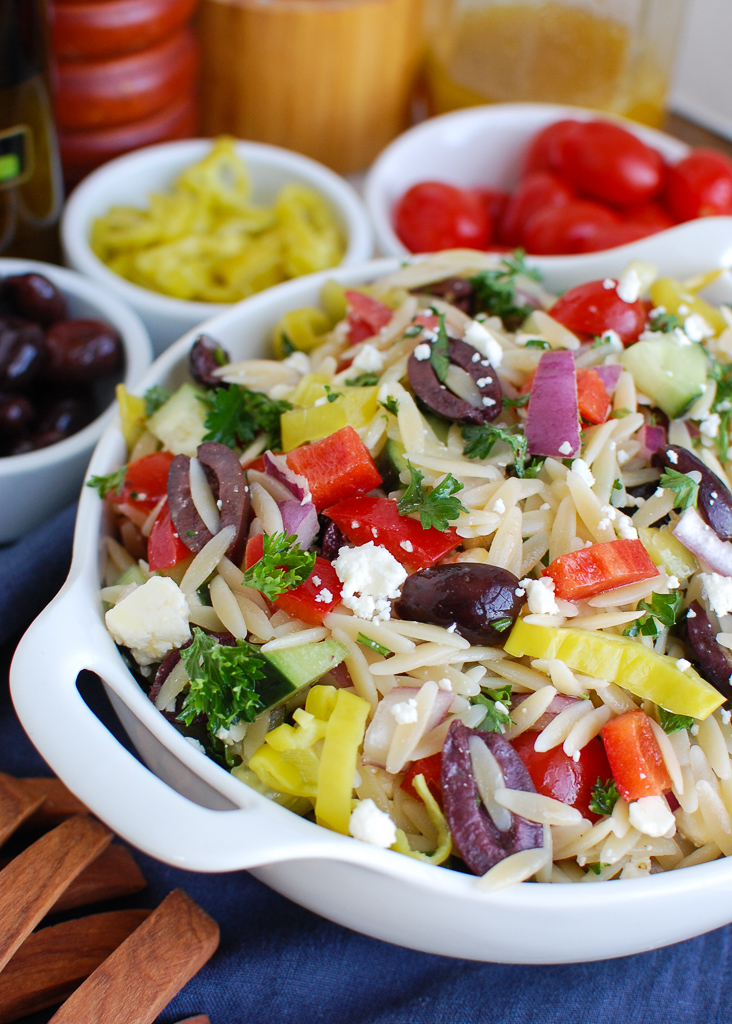 Image via A Cedar Spoon
Delicious Desserts
Tis the season for pumpkin everything! Serve these cozy autumn pumpkin ice cream tacos for dessert at your RV dinner party.
This skillet sugar cookie tastes great and will make your RV smell just as good as it bakes to perfection.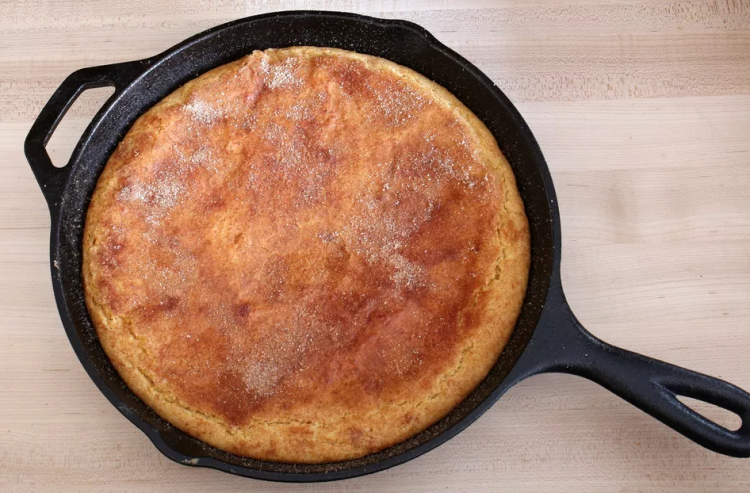 Image via The Spruce Eats
You have to tell us which of the above recipes you try! Or let us know if there's any others we need to add to our list? Share your best recipes with us on Facebook,Twitter,Instagram, and Pinterest.