RV manufacturers are excited to give consumers more than just bells and whistles. They're going all in on camping in 2019.
Nestled in the heart of Salt Lake City, against the glorious peaks of the Rocky Mountains, the Salt Palace Convention Centre was bursting at the seams with the latest RVs, parts and accessories.
Go RVing Canada team members, along with thousands of other RV camping industry representatives and dealers attended what is being labelled as the new "kick-off to camping season" – RVX The RV Experience. A showcase of the latest and greatest travel trailers, fifth wheels, motorhomes, and campervans, plus education seminars, awards and keynote speaker sessions, and the "Reveal" event, which was held on March 12.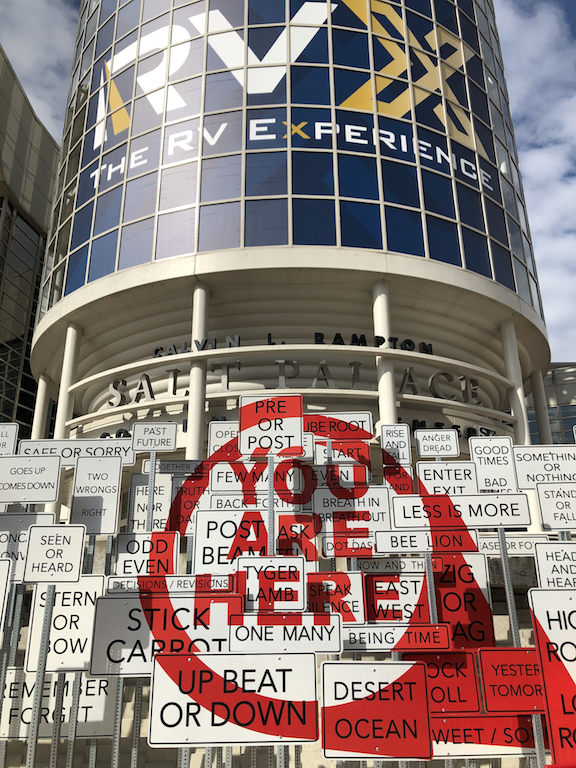 With explosive energy, and not unlike what you'd see at some tech company's new product launch, The Reveal integrated announcements from RV Industry leaders along with shining the spotlight on what media judges thought were top RV models in a variety of categories including: Family-Friendly RVs, Outdoor Adventurer, Van Life, City Escape, Destination Camping, Team Tailgate, Sustainability, Luxury Living and On the Horizon – each category having a selection of favourites and best of show.
"The Reveal was an exciting way to highlight what manufacturers are doing to really push the boundaries when it comes to RV design, function and sustainability," says Go RVing Canada President, Chris Mahony. "It's pretty cool to see so many brands integrating the latest in technology, manufacturing techniques and design elements being incorporating based on the valued feedback of their customers."
The Future of RV Camping
Taking a look around at the many booths and displays at RVX it was clear RV manufacturers are shaking things up a bit. From start to finish, each element of the RV is carefully being taken into consideration.
Floorplan designs, which haven't changed much in the past decade, are now starting to morph into fully functional and usable spaces. It seems RV makers have almost thought of everything. From hidden cabinets to pet zones to kid-centred entertainment areas, RV designers seem have thought of it.
It's clear that vanlife is here in full force, many manufacturers have launched a new or previously unreleased version of a class B motorhome to the delight of many Vanlifer. Keep a watch for new models hitting showroom floors, and possibly the arrival of small-scale campervan makers yet to enter the Canadian marketplace.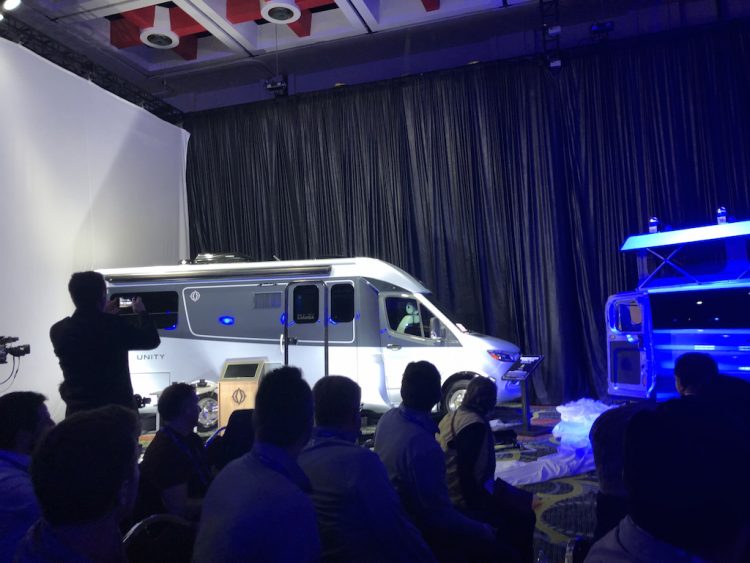 RV brands are really pushing the envelope with accessories and add ons. "We saw many RVs set up for the ultimate in entertaining, adventure and family-living," says Go RVing Canada Digital Manager, Cyrus Irani. "It's great to see because now consumers are going to have so many fun features to show off to their friends and family and be able to put these new accessories to good use."
Don't be surprised to see entertainment zones that'll put your own home to shame with loaded speaker sets and multi-screen viewing areas perfect for catching the big game while camping. Or outdoor kitchens complete with smokers, grills, multi-level countertops and of course the coveted mini (or beer)-fridge. Beer keg coolers, multi-purpose sport-rack systems, NASA-inspired children's pods, lithium-ion batteries, advanced solar power systems, and of course RV-automation technology were the talk of the trade show floor.
We'd like to make special note of KOA's Campground of the Future Concept, which gave attendees a Virtual Realty look at what campers could experience by the year 2030. KOA designed four distinct regions including Forest, Coastal, Desert, Mountain and Urban with futuristic elements that will get everyone talking.
"It's really exciting to see what's in store for campgrounds across North America," says Chris Mahony, "especially when you consider the advances of solar power, robotics, AI, and their use of spatial orientation. The best part is, even with all the innovation, there's still a focus on family time and taking full advantage of the outdoors."
The RV camping industry is certainly poised and ready for change. Are you excited about the future of RV camping and new ways to #BringBackWildhood? We sure hope so.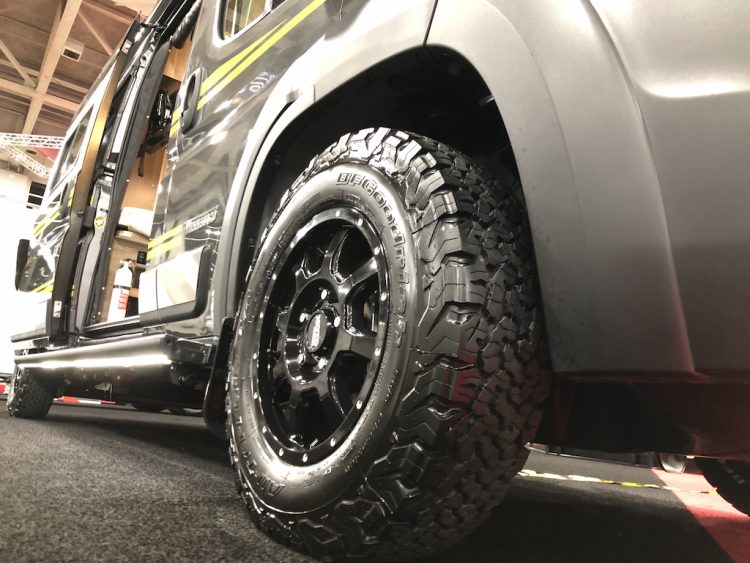 Join the Go RVing Canada community and chime in on Facebook, Twitter, Instagram and Pinterest.