Can you believe that the holiday season is just around the corner? Contrary to popular belief, we're all about it⁠—it's a camper's second favourite time of year!
Of course, we love our regular camping season getaways, but the winter holidays are the perfect time to stock up on new gadgets. Pick your must-haves before all the good upcoming sales like Black Friday, Boxing Day, New Years' Day, and the highly anticipated RV Show Season (yes, that's a season!).
Here are 5 new gadgets for RV owners on our wish list this year that you're going to want to purchase as well.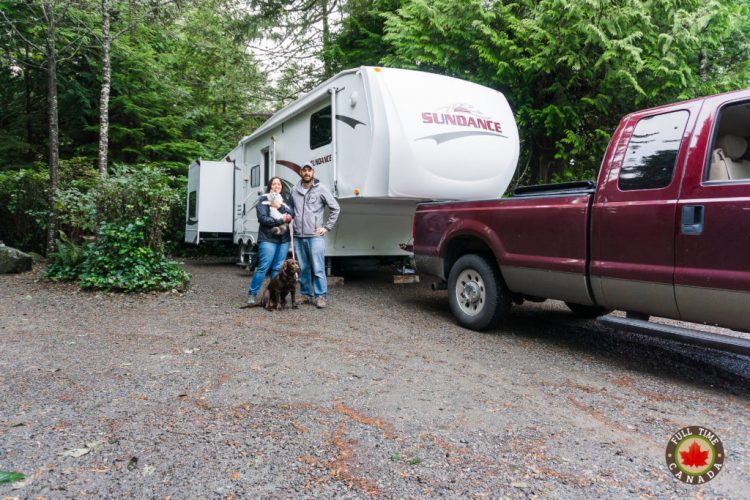 Image via Full Time Canada
Instant Pot
The entire world is blowing up about the advent and increasing popularity of the Instant Pot and yes, they're as good as people say. Even though this gadget might be on your home wish list, why not get one for in your RV too? Save time on busy road trip days by throwing everything in one pot for dinner.
An added perk: having easy ways to whip up a meal helps RVers stick to their budgets and eat healthy on the road, which is extra important if you live in your RV full-time or like to take extended road trips.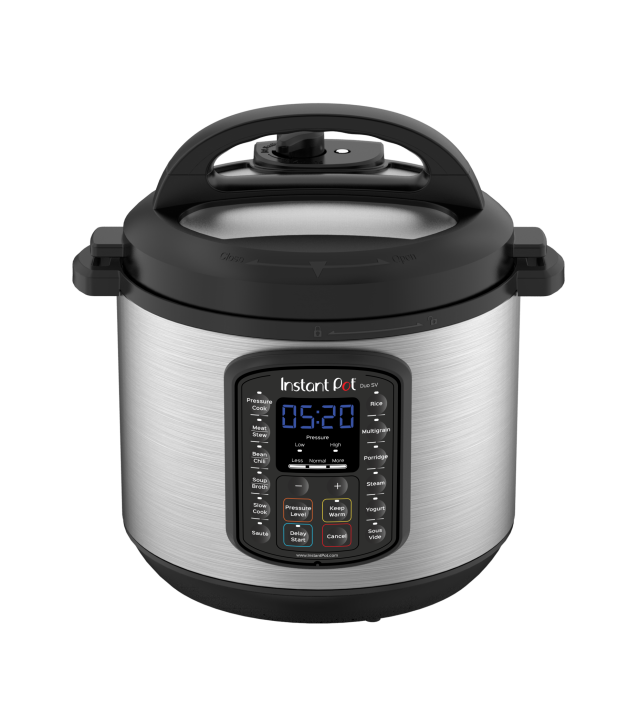 Image via Instant Pot
Fire TV Stick
Pick up an Amazon Fire TV Stick or any other sort of digital streaming gadget (Roku, android box, etc.) for your TV. Watch unlimited movies on apps like Prime and Netflix wherever there's wifi. Even though RVing is all about spending more time outdoors, it's nice to curl up on the couch on a rainy day or cool shoulder season evening.
A side note to this one: a mobile hotspot should be on your list too, so you don't need to rely on campground WiFi to watch your favourites. At the very least, look into a WiFi Ranger to improve the existing connection at your chosen campground.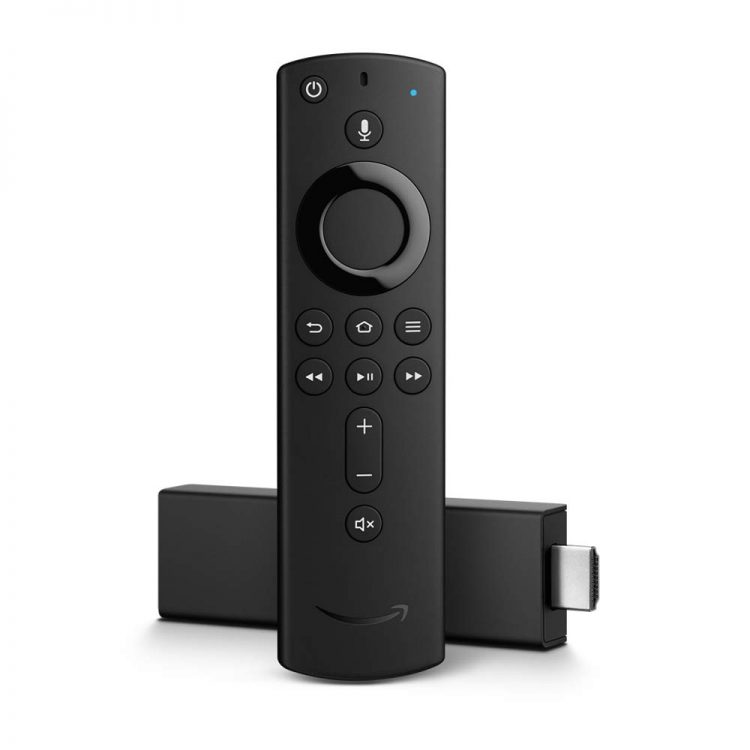 Image via Amazon
Solar Power Bank
A backup power source for your backup! You never know what might happen while out in the wild, but you want to be prepared for anything. With a solar bank, you can get a charge whenever the sun is shining, regardless of any park blackouts, off-grid camping, or unforeseen circumstances.
Any solar gadget might seem intimidating at first, but solar power is a great alternative when you know what you're doing!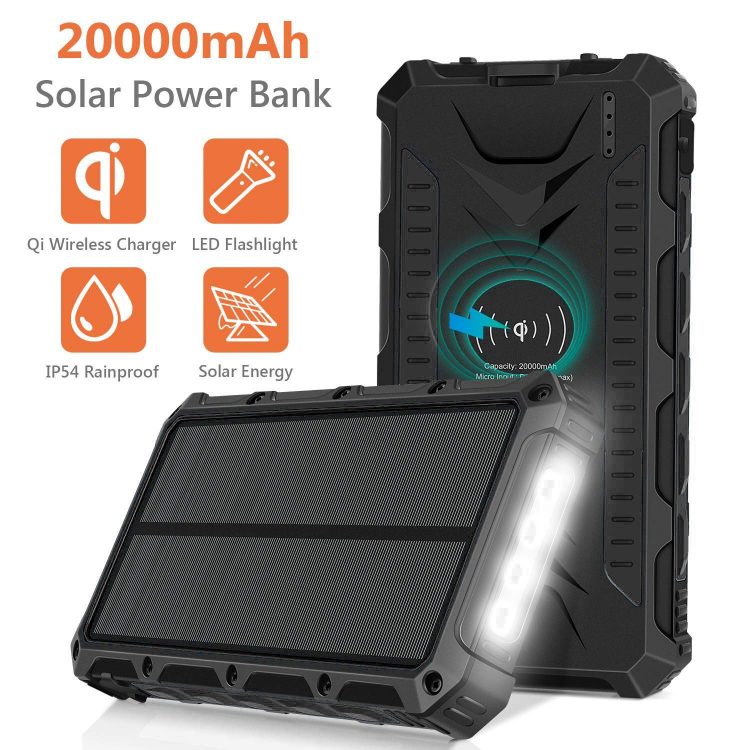 Image via Amazon
Solar Oven
Do you see a trend here? Good RVers know to always be prepared for anything the wild will throw at you! You don't need to wait until experiencing an outage to use your solar oven though! Maybe it's a heatwave and you don't want to turn on the oven inside and heat up the RV or make the air conditioner work extra hard. Or maybe it's a dry summer season and campfire cooking is off limits.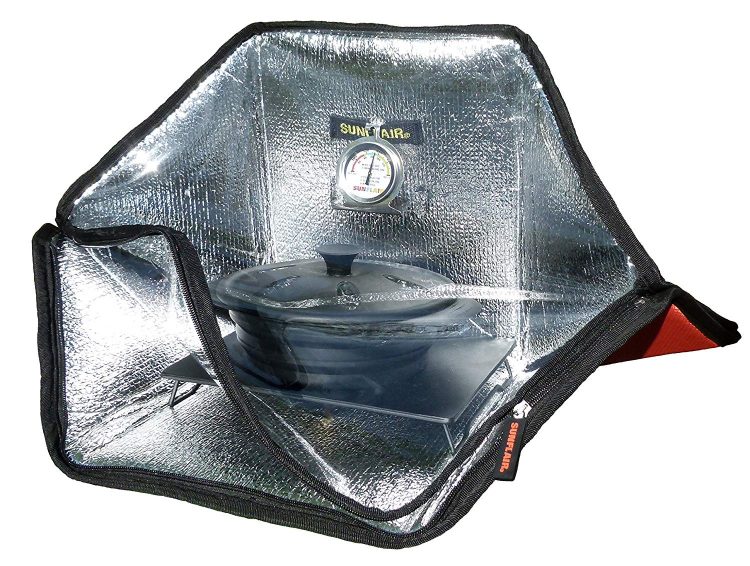 Image via Amazon
Bluetooth Levelling System
Why bother doing it old school when you pick up a bluetooth levelling system? These gadgets save time and hassle trying to park your rig in a new campground and the struggle of levelling the entire thing. It's perfect if you like to keep moving and parking your RV in new places all the time, but want to make setup a little easier.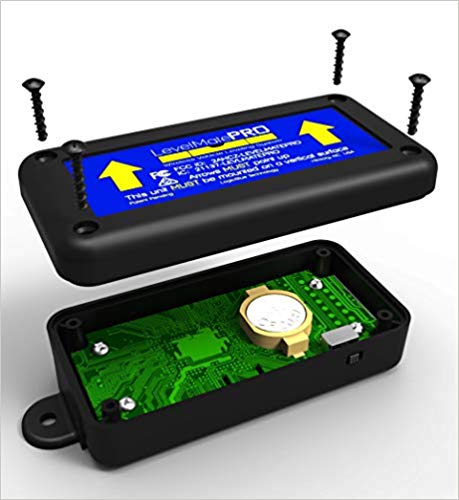 Image via Amazon
What other gadgets are on your radar? We love to hear your holiday wish lists! Let us know on Facebook, Twitter, Instagram, and Pinterest.