If you aren't RVing yet, why not?! We're firm believers that all Canadians should make a point to RV at least a few times in their life. Here's why…
Canada is Beautiful
There's so much to discover! Ontario's beautiful fall colours during shoulder season.  The amazing views of the Canadian Rockies. New Brunswick's Indigenous parks, arts, and festivals. Victoria Island's scenic routes. Where will you go? The possibilities are endless.
This simple way of life is so great for some that it's becoming increasingly popular to make RVing your full-time lifestyle. You don't need to travel full-time in your RV, but you could if you wanted to. People are doing really cool things in their RVs and campervans!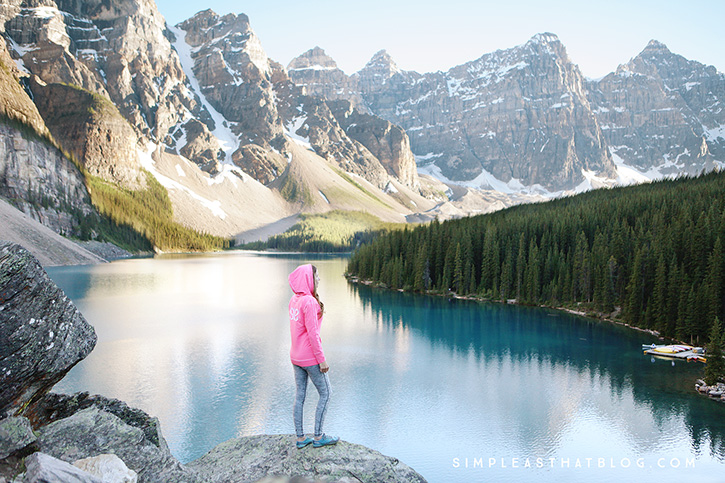 Image via Simple As That
It's Good For You
Time spent outside benefits you and your kids in so many ways that we wrote an entire blog post about it. For the sake of brevity, spending time in nature impacts both mental and physical health, development in children, and is just plain fun!
Find Your Wildhood
When was the last time you felt wild and free? Off the beaten path adventures are the best places to find your wildhood. Soak up your favourite fall views on one of Canada's trails, or plan a trip to a destination you've never been before!
One thing we love about RVing is that it's accessible for everyone, even if you're new to the lifestyle. We can all find our wildhood RVing in Canada.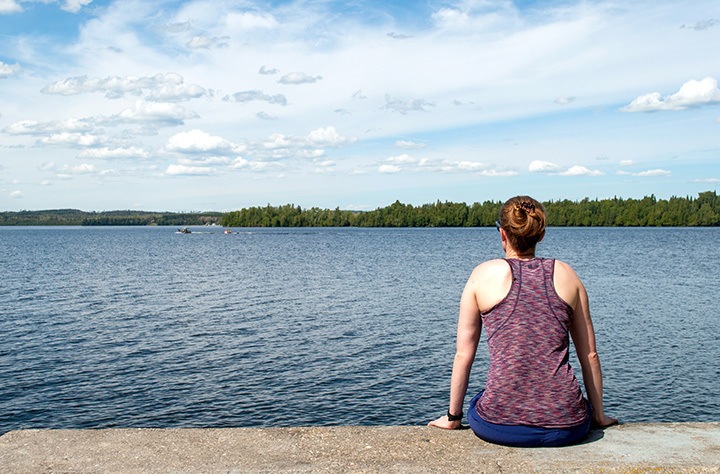 Image via On The Luce
Bring Your Family and Friends
Plan a trip with your friends and their families, or make new friends on the road. Gather around the fire, cook up a potluck dinner, or find some fun adventures near your campground. The challenge will be choosing what fun to have first.
If anything is sure: The kids will have a blast RVing with you. While it might seem overwhelming at first to road trip with young kids, think of the memories they'll cherish forever! And we already told you that it's good for them too.
Regardless of what's on your itinerary, no family member gets left behind when it's time to hit the road in the RV. Even your dog can tag along—there are plenty of pet-friendly campgrounds to check out in Canada.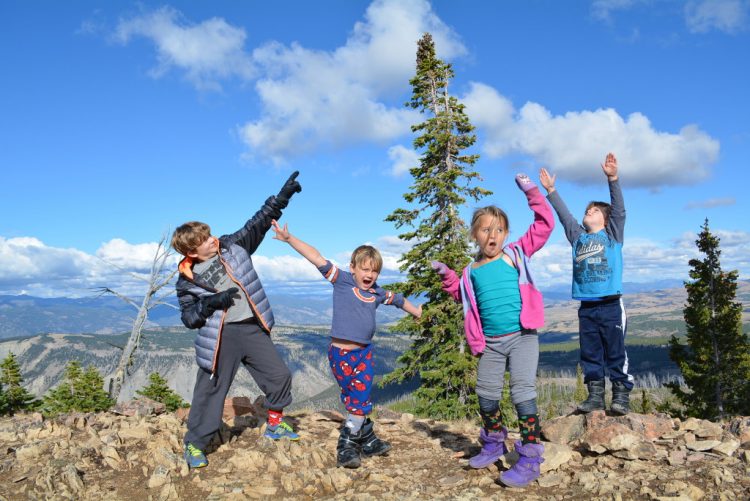 Image via Winnebago Life
RVing is Affordable
If you're new to the outdoor lifestyle or are wanting to get into it, the best surprise is how affordable RVing really is! It's easy too—you'll be RVing like a pro in no time, especially if you know the number one rule: be a good camper wherever you go.
If you're not sure where to start, we have plenty of resources for new campers looking for their first RV, including a checklist to make sure you're buying exactly what you want.
Unplug and Unwind
There you have it! Enjoy the fantastic senses, including unbeatable views and endless fresh air. RVing is a great way to unplug and unwind with your friends and family in the great outdoors.
Why do you love RVing? Share your top reasons with us on Facebook, Twitter, Instagram, and Pinterest.