Dates & Times
Starts: Feb. 4, 2021
Ends: Feb. 6, 2021

Contact
Event Details
Virtual Event
February 5 –⁠ 7, 2021
Ontario's Mega RV Show
is Canada's largest virtual RV event! Join us online February 5th to 7th to see over 500 travel trailers, motorhomes and park models. Along with the new 2021 RVs, we've got the hottest gear, gadgets and gizmos, musical guests, surprising contests and a fabulous line-up of lifestyle, how-to and DIY presentations on the main stage.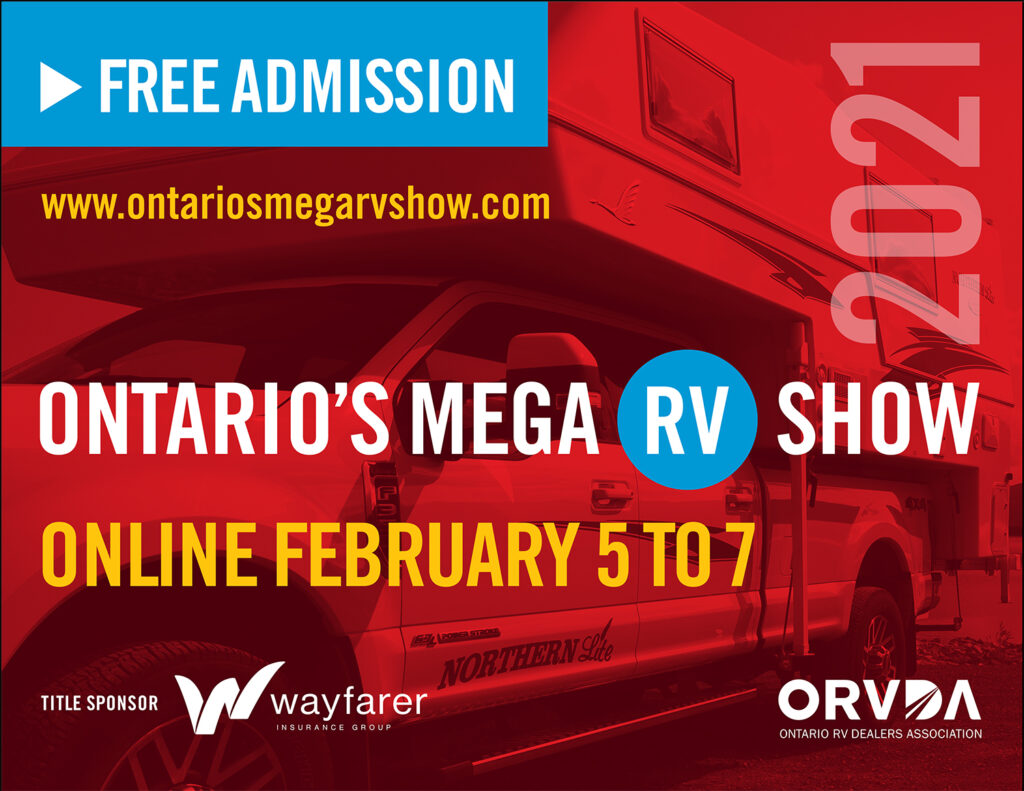 Contact:
Natalie Conway, Ontario RVDA
Tollfree: 1-(888)-331-8885
Phone: 905-659-8800
Email:
natalie@ontariorvda.ca
Website:
www.rvshowsontario.ca
Admission is FREE —
register now!
Go to their
Facebook, Twitter, Instagram
, for event updates!