10 Best Beach Destinations in Canada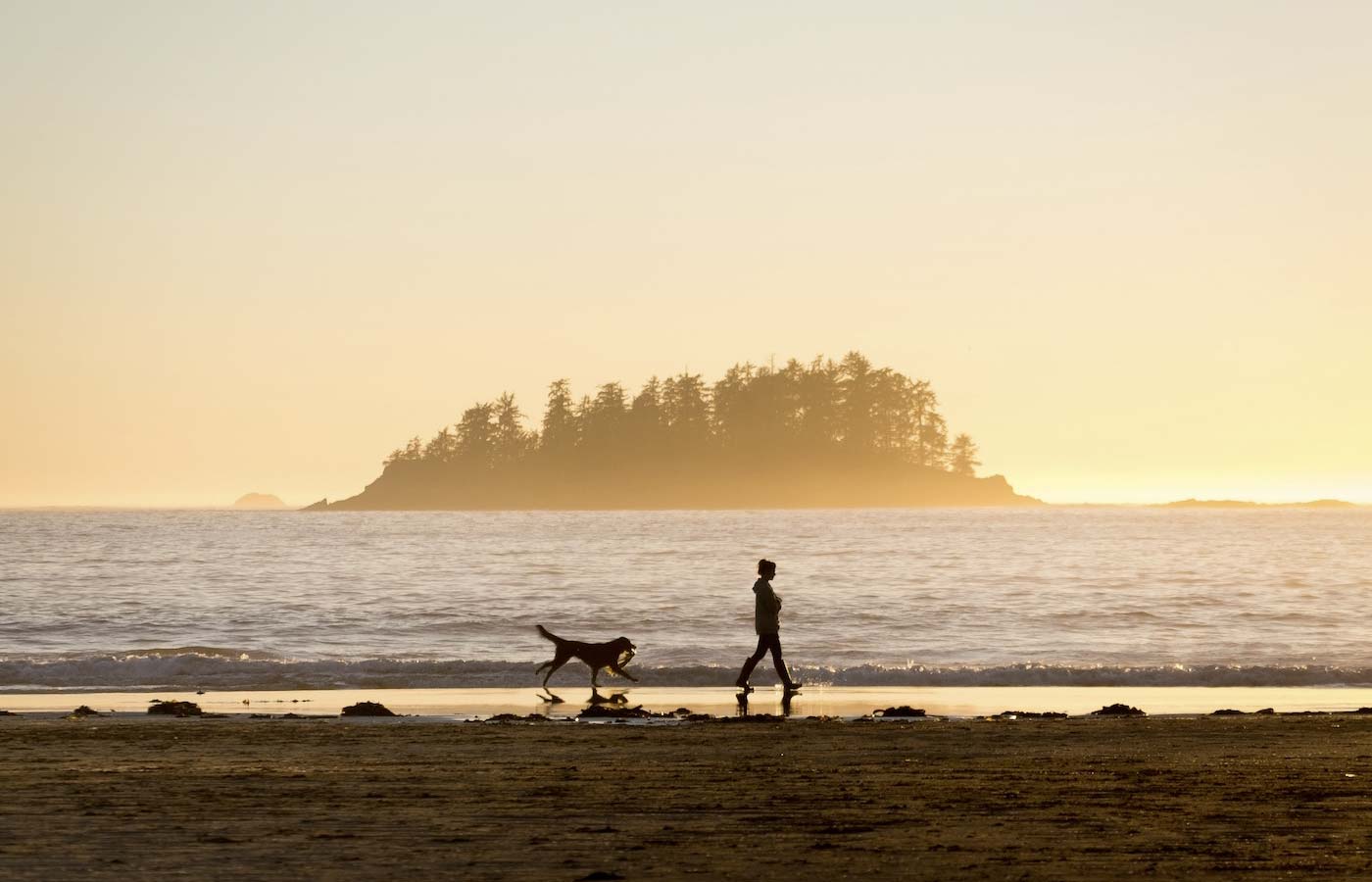 June 12, 2018
Let's go to the beach! What better summertime destination than a big sandy beach? Here are ten Canadian beaches we think you'll love. This calls for a road trip!
Singing Sands Beach, Basin Head Provincial Park, Prince Edward Island
On the way to the most eastern point of Prince Edward Island, visitors will find Basin Head Beach – aka "Singing Sands Beach". This quiet, dog-friendly beach is in Basin Head Provincial Park. You could walk along the shore for hours with your toes in the sand—everyone loves the warm ocean waters!
Nearby RV-friendly campsites: Campbell's Cove Campground, St. Peters Park, plus more listings here
Ingonish Beach, Cape Breton Island, Nova Scotia
Just along the Cabot Trail, visitors can choose to swim in fresh or salt water at Ingonish Beach. How, you ask? A rock formation separates the ocean waters from an adjacent lake and you don't even have to leave the beach! The nearby Cape Breton Highlands National Park is a popular overnight camping spot for daytime beach-goers.
Nearby RV-friendly campsites: Hide Away Campground & Oyster Market, Piper's Trailer Court, plus more listings here
Cape Enrage Beach, New Brunswick
If PEI's beaches are warm, New Brunswick's are still warmer. Did you know New Brunswick has the warmest saltwater beaches in all of Canada? Cape Enrage Beach is a little different than the others, though. It's more about the view than anything else. This 7km beach lies along the bottom of the cliffs on Barn March Island. If traditional sandy beaches are more your style, there are plenty of those in the province.
Nearby RV-friendly campsites: Ponderosa Pines Park, Glooscap RV Park & Campground, plus more listings here
Wasaga Beach, Wasaga Beach Provincial Park, Ontario
Along the shores of Georgian Bay, beach bums flock to Wasaga Beach. You'll also find a family-friendly area and plenty of places to camp nearby. The Town of Wasaga Beach is a fun place to be – they host a few festivals throughout the summer!
Nearby RV-friendly campsites: Gateway Camping, Jell-E-Bean Campground, plus more listings here
Sandbanks Beach, Sandbanks Provincial Park, Ontario
If quaint towns full of antique shops and the neighbouring wineries weren't enough, Sandbanks Beach is a fantastic reason to head you to Prince Edward County. Sandbanks Provincial Park is home to one of Ontario's largest beaches with an attached campground for easy access. This beach is on Lake Ontario, so bring your boat along, too, if you want to take to the water.
Nearby RV-friendly campsites: Log Cabin Point, Hideaway Trailer Park, plus more listings here
FIND A CAMPGROUND