Each year, more and more Canadians are turning to RV's as they look for safe ways to travel and explore the beauty of Canada and beyond. Aside from being able to bring the comforts of home on the road with you while making lifelong memories in the great outdoors, RVing is considered to be the best way to travel beyond the pandemic. The RV market is HOT right now and the industry is reaching new kinds of customers, with millennials expecting to push sales to record highs. With this said, the reality of RVs growing in popularity comes hand in hand with supply shortages, so before you miss your chance, here are some tips on the best time and place to get your hands on that RV you've had your eye on.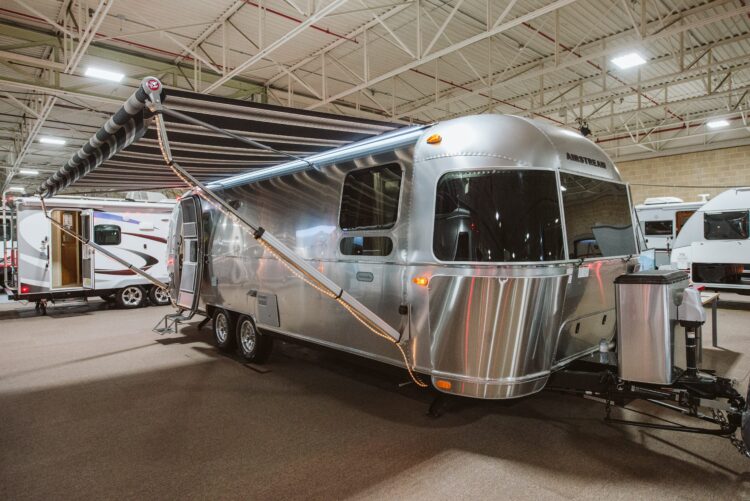 Shop Late in the Year and Late in the Month 
It's no surprise that the summertime is considered high season for RV sales, nearly everyone is itching to get on the open road for that road trip of a lifetime, so naturally you can expect the RV market to be competitive during the summer season. If you want the best bang for your buck, we recommend planning ahead of time and purchasing during the winter months, as camping season slows down and sales are generally lower, you're more likely to snag a killer deal on your rig.
The Day of Week of the Week Matters
Now that we know which month we're shopping in, let's dive deeper. The worst time of the week to go hunting for a rig? You guessed it! Weekends. Weekends are by far the busiest time for RV dealerships so it's best to avoid shopping Friday through Sunday. Busy weekends mean less chance of getting a deal since you're competing with more shoppers. That said, opt for a weekday between Monday and Thursday when dealers are more likely to cater to your budget and you have a better chance at low prices.

Where to Buy Your RV
Now that we have what day and month to purchase down to a science, where should you look to buy an RV? If you're ready to make an RV purchase, your first stop should be a local RV dealer. There's some key benefits to purchasing RV's through a trusted dealer, keep reading to get the facts!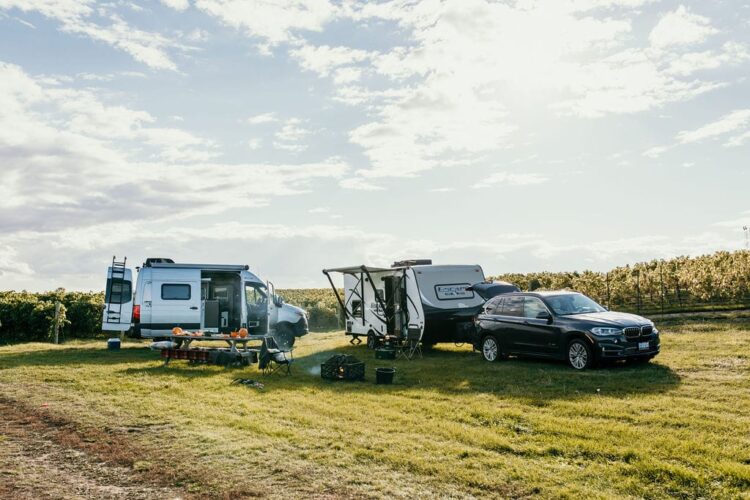 RV Dealers in Canada
When you purchase from an RV dealer, you're set for the long haul. You can expect valuable service, pre-sale inspections, an array of financing options, plus service and warranty work on both pre-owned and new RV's. You'll also get professional treatment with plenty of assistance on things like insurance, after-market recommendations and licensing requirements. When you're making a purchase as big as this, it's best to make sure you are buying from a trusted, professional source. To make things easy, click here to get a list of RV dealers near you straight to your inbox!


RV Shows
RV shows are another great place to consider your new purchase. At a show or expo, you can visit all dealers in one simple drive. It's also a one-stop shop to get your rig, PLUS all the latest gear and accessories that you didn't think you needed. More importantly, you might be able to get your best deal at an RV show, since dealers are usually willing to sell at a lower price at the end of the event to get rid of excess inventory. Keep in mind that this year, most RV shows have opted to go virtual to protect the safety of their customers. To find out how to attend a virtual or in-person show near you, visit rvda.ca.
So, what are you waiting for! Find an RV dealer near you and start planning your trip early this year to secure your dream rig!