Planning Ahead
Determining the Right RV Class to Rent
There are about a dozen types of RVs out there. However, most renters stick with Class A or C motorhomes or Class B camper vans. Since these can be driven instead of towed like a travel trailer, the learning curve to become comfortable behind the wheel is easier for first-time travellers. Compare RV types with our handy guide and learn more about the pros and cons of what's out there before settling on what to rent.
Many RVs will say they sleep up to a certain amount of people when in reality, depending on how tall you are or comfortable you want to be, they may sleep less. Some RVs come with amenities like showers and kitchens. Learn what comes with the RV you're considering to make sure you're getting the most out of your rental.
We offer helpful tools like our find a dealer tool, simply enter your postal code or city and we'll match you with dealerships in your area. If you're stuck on what type of RV would be right for your trip, try our interactive quiz to find your RV match.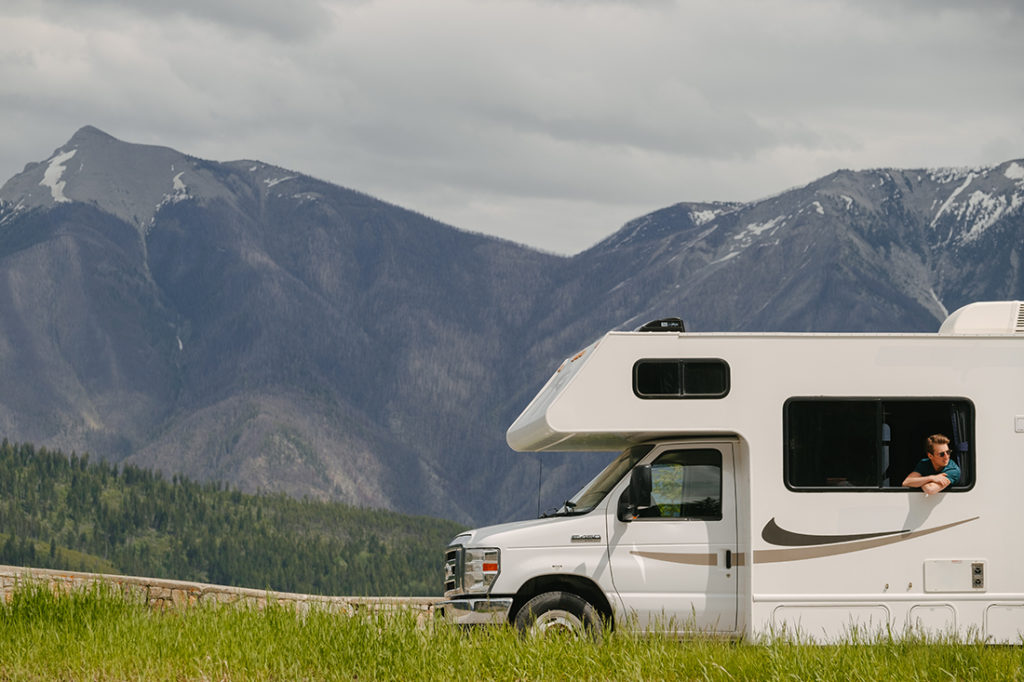 Driving an RV is Similar to Driving a Car
If you've never driven anything larger than a car or truck, it may take a few hours of driving to get used to an RV. With a bit of practice and preparation, you'll get used to it in no time. Before you leave on your trip, take time to get familiar with how the RV drives, brakes, turns, and maneuvers. To drive an RV in Canada, you must be at least 21 years of age, you don't need a special license or driving courses to drive an RV.
We recommend renting an RV for an extra day before you leave on your trip. This will give you time to get used to driving it and load up without stressing yourself out before it's time to go.
Picking Where to Go
For your first RV trip, picking where to go might be the most challenging part. Check out some inspiring trips and see what's out there for you to discover. Make sure everybody who is going has a say on where you're going and what fun you'll have there, especially if you're bringing small children along. Being able to travel as a family is stressful enough – include everyone in the planning to ensure they're excited for the trip ahead.
Choosing an RV Park or Campground
Once you've picked a destination, you'll want to look into local RV parks and campgrounds to spend the night. Like reserving a hotel room, you'll book in advance to save the most money. Every campground or RV park offers different accommodations, including RV hookups, activities for the family, and more. When choosing a place to call home base during your trip, you'll want to make sure that you have access to all the things you want to do in the area, too.
To Hookup or Not to Hookup
Booking a campground or RV park that offers RV hookups will make your life more enjoyable during your first trip. Don't let anyone tell you how difficult hookups can be to manage. First, your RV rental dealership will walk you through how it works on your particular model. Next, YouTube or a quick Google search will give you every guide you could imagine to do it properly. If for some reason, you get to your destination and are still having trouble, ask around, and someone will help you with your hookups. Trust us: RVers are a friendly bunch.
Budgeting for Your RV Getaway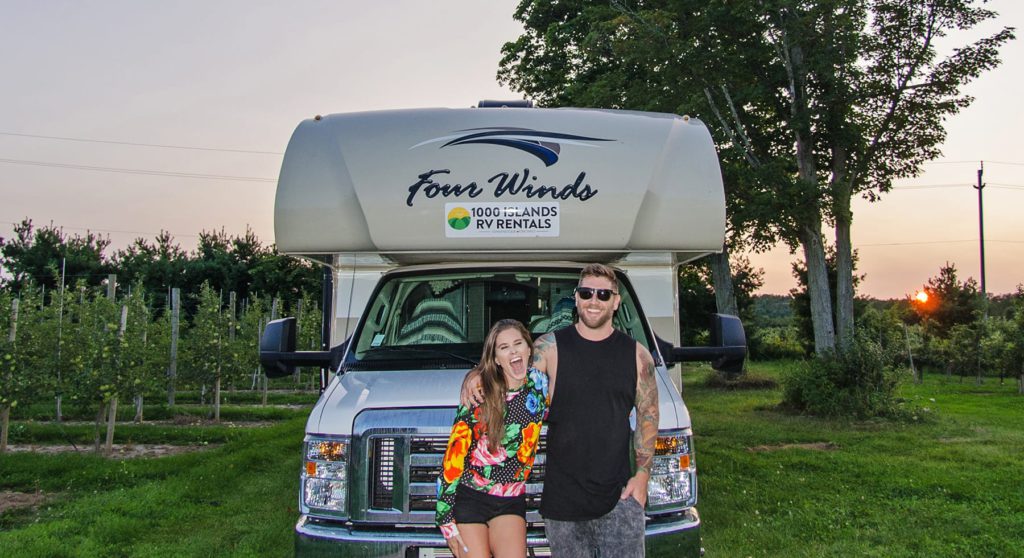 Every vacation requires a budget. RVing is no exception. Some of the things you'll need to plan for include:
RV rental and fees, such as taxes, cleaning, filling the gas tank to a certain level, additional insurance, etc.

RV rental extras, like generators, propane, kitchenware, linens, grills, etc.

Gas

RV park or campground stays

Food and drinks, including what you'll drink, hanging out at the RV and eating out exploring the local scene 

Entertainment, such as entrance fees to National Parks, tickets to local attractions, concerts, etc.
Filling the Tank on the Road
Gassing up when you need it on the road can quickly deplete your budget, draining your funds set aside for what you were hoping to spend on fun during any trip. If you gas up when the tank runs low, chances are you'll be hitting up stations on the road that are heavily visited on busy highways. This is where you will pay the most per gallon and should be avoided whenever possible. If you can plan where you will fill up and strategically do it off the main roads, you'll save money RVing. Apps like GasBuddy can help you find the best prices, too.
Saving Money
On your first RV trip, you may end up going over budget and spend more money than you planned to – but it's all part of the learning experience. Accept it, embrace it, and set aside some extra cash for those moments. To help off-set where you might spend some more, here are some ways to save money RVing:
Bring one or two gas canisters with you to fill up if the prices are too high. You can fill these up again at a cheaper gas station along your route. Check provincial laws on the amount of gas you can transport at once.

Prepare snacks and non-perishable meals for the drive instead of hitting fast food along the way. Fast food and gas station snacks are easy ways to spend more money without realizing it.

If you see something that looks exciting to check out once you arrive at your destination, read reviews first before paying admission. This will help you avoid costly tourist traps that aren't interesting.
Understanding How RV Rentals Work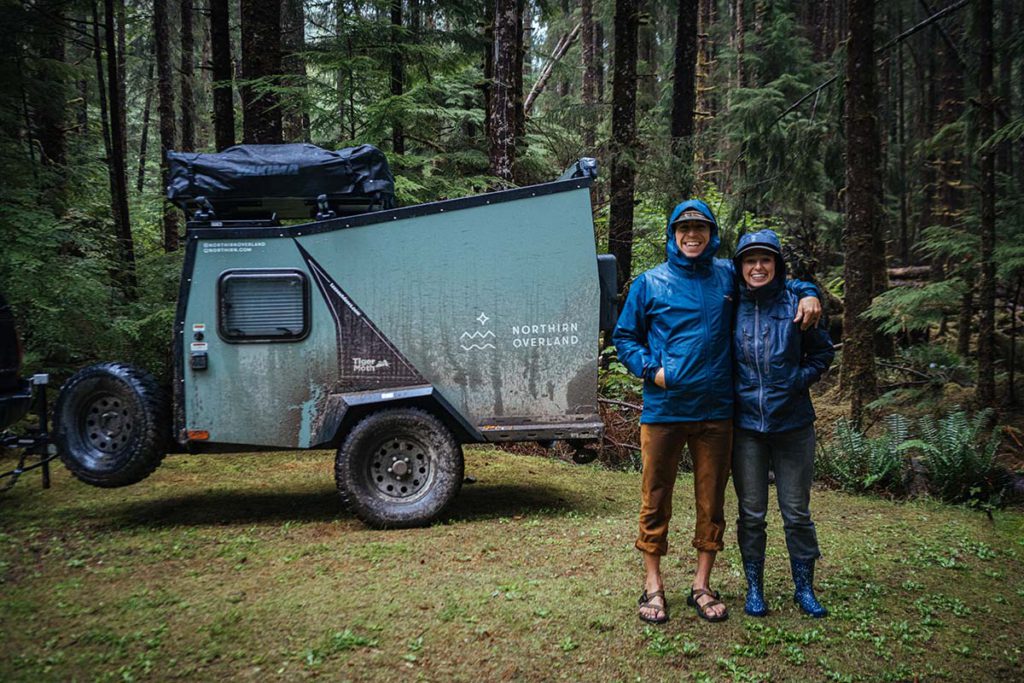 What to Expect at an RV Dealership
You'll often start by letting them know when you need a rental at the dealership. From there, the dealership will give you a rundown of what they have available, the features of those rentals, and anything else you need to know about a particular RV. Next, you'll ask questions and perhaps tour the rental or a similar model to what you'll rent. Eventually, you'll sign a rental agreement with the dealership that lays out pricing, terms and conditions, and more. Before signing anything from the dealership, make sure to read through the rental agreement thoroughly and understand what you're responsible for.
Questions to Ask at the Dealership
Unless you've rented a car or RV before, typically, you let the dealership do all the talking, sign on the dotted line, and pick up your rental when you're ready to go. It isn't until something goes wrong or you're charged a hidden fee do you realize you should ask questions before you agree to a rental contract.
Here are some questions to ask an RV dealership to make sure you know everything you need to feel comfortable renting there:
How much is the deposit? How do we ensure we get it all back?

Do you offer convenience kits (renting the RV pre-dressed so it's ready with essentials like bedding & kitchen items)

What fees aren't included in the advertised price?

Do you charge by the mile? If so, what are the costs associated with mileage ranges?

Can we bring our pets? What fees are associated with pets? Is there an additional deposit for pets?

How much insurance do we need to carry for the rental, and what supplemental insurance do you offer or recommend? (Check your insurance, too, for rental policies. Some car insurance covers rentals, including RVs, depending on the type of coverage you pay for.)

How much gas does the RV need to be filled with before returning?

What cleaning fees do you charge? Is there a way to avoid them?

Do we need to dump the tanks before returning the RV?

What is the latest return time? Do you offer late returns? What is the cost of a late return? 

Who do we call if something goes wrong or there is an accident?
When renting an RV, our handy RV rentals checklist will be a quick reminder of what to expect from the rental process.
What to Expect On the Road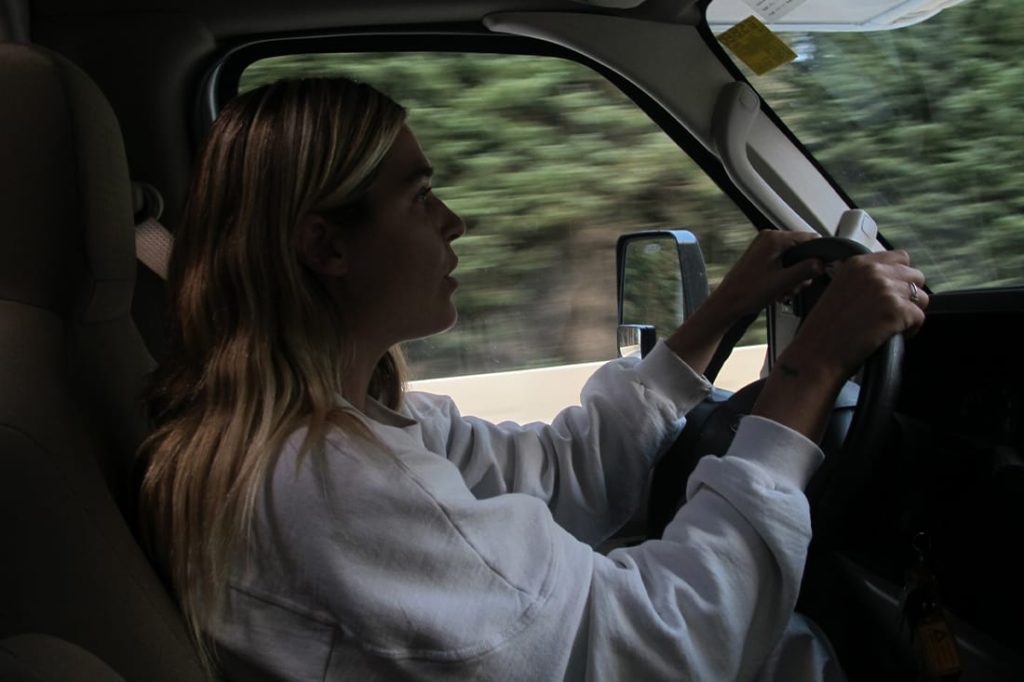 Picking up your RV should be as simple as driving to the dealership, signing the RV out, completing any paperwork, then getting behind the wheel. We recommend taking about an hour or so to drive the RV around your neighbourhood to get used to driving it. From there, your next step is to get everyone traveling with you familiar with it. Don't forget to make sure you have everything you need before you hit the road. Don't worry, we put together this handy checklist so you don't have to. Then, you can begin loading up anything you're bringing with you, gas up, and hit the road on your schedule.
Keep in mind that RVs may have additional rules of the road depending on where you're going. Look up local traffic laws to understand what to expect as the driver. You'll be responsible for any citations in the RV whether you knew about the laws you're breaking or not.
Like any other vacation or road trip, you could experience delays, get lost, or have something else unexpected go wrong. Every vacationer knows that no trip is perfect, but the best way to take it on is to embrace it. RVing is an adventure. Treat any obstacles that come up as a bump in the road adding to the stories you'll tell when you get home.
If you want to learn more about everything that comes with RVing, we've put together helpful guides, resources, and more for you to get started.
What Are You Waiting For? Rent an RV Today!
By now, we know you're itching to rent an RV and see why so many are taking to the road to explore the world around them. Find a dealer with Go RVing Canada today. Our goal is to make you comfortable with renting an RV and joining the RV lifestyle, and  to take the road trip you've always dreamed of.
Adventure awaits, and with an RV rental, you control the destination and, more importantly, how you get there. We can't wait to see where RVing takes you!