Driving across Canada offers not only a beautiful scenic drive but a rich heritage, overflowing with Indigenous cultures. Go RVing and Destination Indigenous have teamed up to create a road trip through the diverse landscape of the prairies, visiting Indigenous-owned and operated campsites and attractions.
For any avid traveller, finding new and exciting pit stops along the way is one of the highlights of the journey. Driving across Canada not only offers a beautiful scenic drive, but also a glimpse of rich Indigenous culture. Bring your sense of discovery and an interest in learning as we embark on a road trip through the diverse landscape of Canada, visiting Indigenous-owned and operated campsites. From the border of Alberta to the edge of Manitoba, we recommend hitting these Indigenous businesses on your next RV road trip.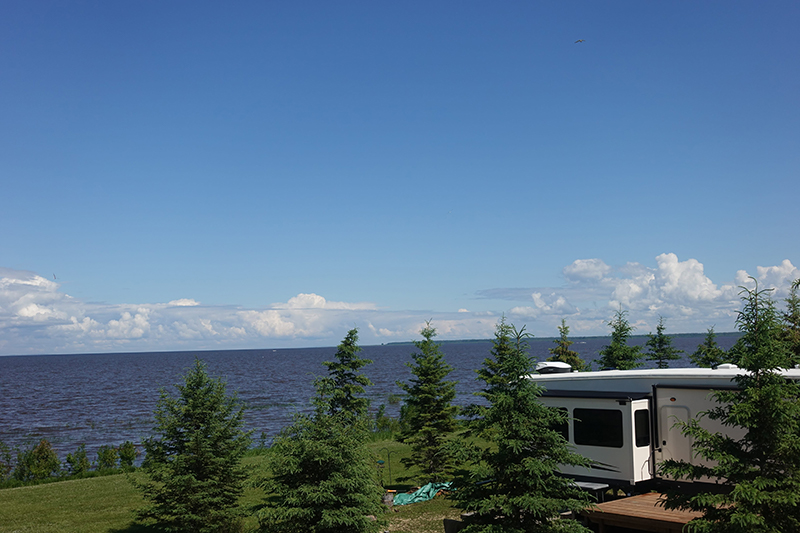 1. Shadow Creek Resort
Location: Joussard, Alberta T0G 1J0
Located next to one of Alberta's largest lakes, Shadow Creek Resort offers a fully serviced RV lot and marina. Find the campsite located 60 km west of Slave Lake and 35 km East of High Prairie. A perfect destination for both couples and families, Shadow Creek Resort keeps guests entertained with its combination of natural beauty, freshwater fishing, and generous camping space. When visiting the resort, guests can expect to be included in the entertainment, with everything from campfire sing-alongs to community celebrations. Located right off the highway, the resort makes for an easy overnight pitstop on the route to your next destination.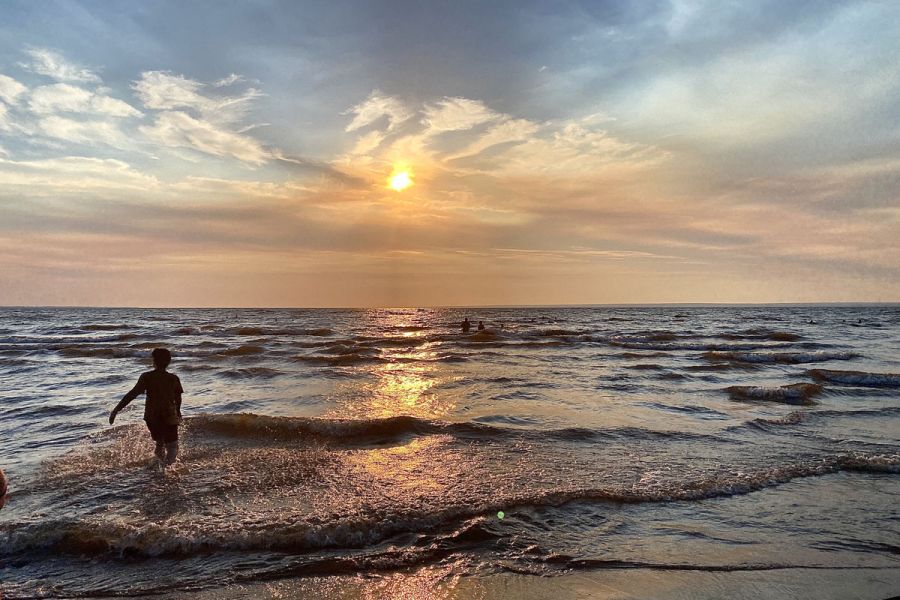 2. Spruce Point Park Campground & Marina
Location: Range Road 104, Kinuso, AB T0G 1K0, Canada
About: Located just down Lesser Slave Lake and a short drive from our last venue, campers will be welcomed to one of Alberta's best fishing campsites, Spruce Point Campground! Known for summer camping, boating, and fishing, this gem of a campground offers great overnight accommodations for RV campers. With more than 100 lakefront sites, travellers often stay for an extra night to enjoy the beautiful views and scenery. Plan your timing and you might make it for their featured rodeo weekends. This event attracts plenty of travellers and is a community highlight year after year. Make sure you plan ahead to include it into your next trip!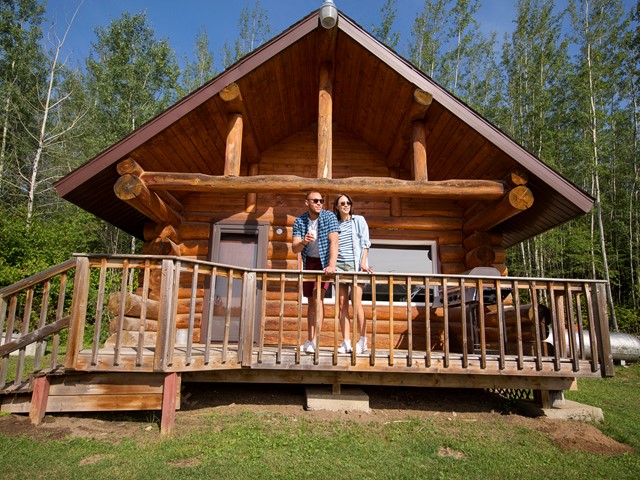 3. Kikino Silver Birch Campground
Location: Kikino, AB T0A 2B0
Back on the road, our next stop is a further drive throughout the Alberta plains heading inland to Whitefish lake. Owned by the Kikino Metis Settlement, the campground has deep roots and is a hub for Indigenous and Métis cultural exploration. The name of the campground, Kikino, is Cree for "our home". As part of the Kikino metis Settlement, the campground is located on the west shore of Whitefish Lake and is only a 2-hour drive northeast from Edmonton on Highway 36 north. This campsite is a dream for travellers who love fishing and water sports, as well as land sports depending on the season. The campground offers 31 beautiful campsites, including space for all sizes of RV's.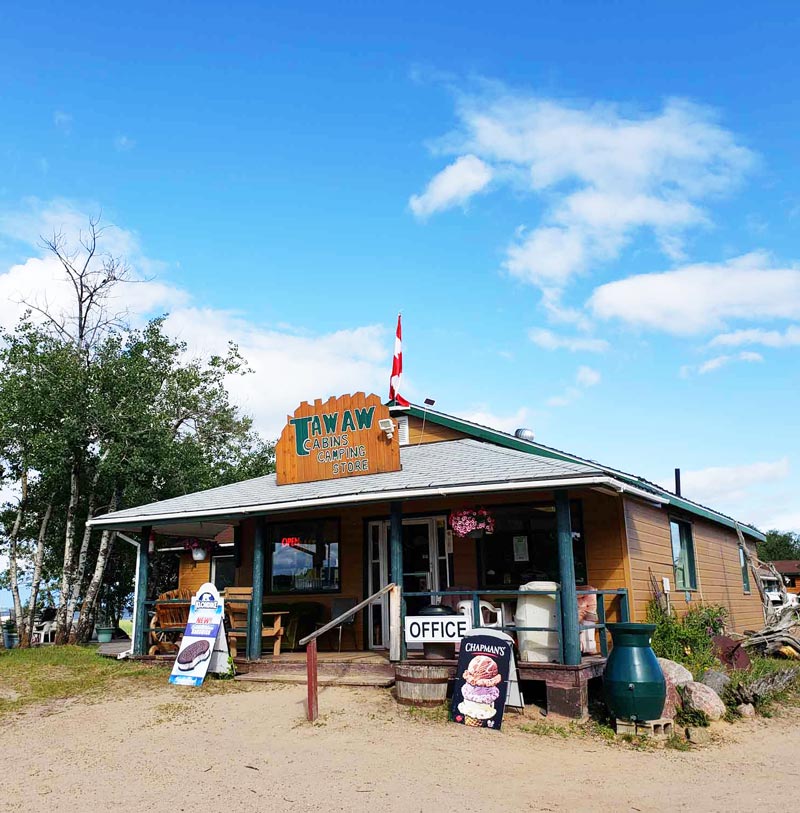 4. Tawaw Cabins
Location: Meadow Lake Provincial Park, SK SOM 3B0
About: Crossing the border into Saskatchewan, we now arrive at Tawaw Cabins. Located just a few hours from Saskatoon, Lloydminster, and Edmonton, the Tawaw Cabins are a centrally located stop on the journey. The name, Tawaw, comes from the Cree word meaning "you are welcome". Located next to Waterhen Lake, this campsite offers a variety of activities and ventures, including family-friendly spaces and games. The campsite also features a rich fishing environment for those who enjoy some time on the water. Space is limited at this stop, so make sure you book in advance before arriving.

5. North Haven Lodge
Location: 70 Canoe Rd B, Cole Bay, SK S0M 0M0
Next up, deep within northern Saskatchewan we have the North Haven Lodge campground. Equipped with nine cabins and nine RV/camping locations, this hidden gem is sure to be a favourite amongst campers. Proudly owned and operated by the Songhees First Nation and Esquimalt First Nation, the RV campsites are located right on the banks of canoe lake, a well-known fishing location. Filled with breathtaking views and an abundance of wildlife, the North Haven Lodge offers guests a truly unique experience. The lodge is a great place to restock on your travel goods, as it features a well-stocked general store.
6. Pyotts West Campground
Location: 3-25-29 West of 1, Roblin, MB R0L 1P0
Leaving Saskatchewan behind, we enter the longest leg of our journey into Manitoba. Following an 8-hour drive, Pyotts West Campground is located directly across the Saskatchewan-Manitoba border. Add in an hour-long detour and check out Last Oak Golf Course, another Indigenous-owned business located just before the border. This popular venue is packed with fishing, camping, and wilderness adventures, including several seasonal community events. Book ahead of time and reserve your place for this in-demand RV campsite, with both electrical and non-electrical camp spots. Proudly family-operated, this campsite is a popular sport for many seasonal travellers.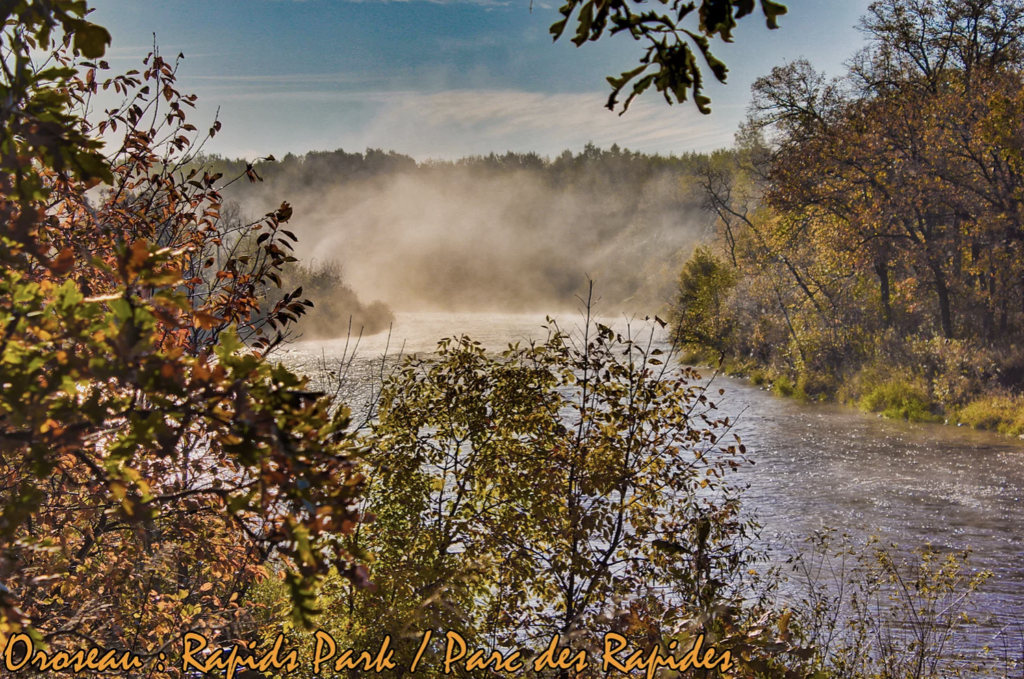 7. Oroseau: Rapids Park
Location: Oroseau, Saint Malo, MB R0A 1T0
About: The final leg of the journey takes us to southeastern Manitoba and a campground is known as Oroseau Rapids Park. Located in the breathtaking scenery of Manitoba, this campground is located 1-hour outside of Winnipeg. As part of a 200-acre park, the campsite is highlighted by the sinuous Roseau River, which offers river rafting, scenic views, and much more. Many campers choose Oroseau due to the wide variety of adventure sports and activities, as well as an annual music festival taking place in August. Make sure to book far in advance, as this private campground tends to get booked up quickly in the popular seasons. If you plan to keep heading east after this, add the Indigenous-owned and operated local strawberry farm, Prairie Berry to the tour which features premium dining experiences, as well as freshly picked berries.
Unsure of how to prepare for your road trip? Go RVing Canada has you covered, offering free resources to help you find a local dealer or the perfect RV model, even a toolkit with all the tips and tricks you need to get started on your first road trip.