Have you always dreamed about taking a family vacation from Canada to Disneyland? Christina from The DIY Mommy shares her experience from her recent RV trip with her husband and kids as they ventured to down the Pacific Coast Disneyland in Anaheim, California from the Canadian Rockies through Edmonton, Alberta. Read on to follow the route they took, find out their favourite places to visit, and all the sites they loved. This is an adventure that is guaranteed to leave a lasting impression on the whole family, and one that we're sure will be talked about for years and years to come.
"It was the experience of a lifetime! We drove our RV down the Pacific Coast Highway from Alberta, Canada to sunny Anaheim, California. Along the way, we experienced breathtaking scenery, wonderful campgrounds, and delicious food."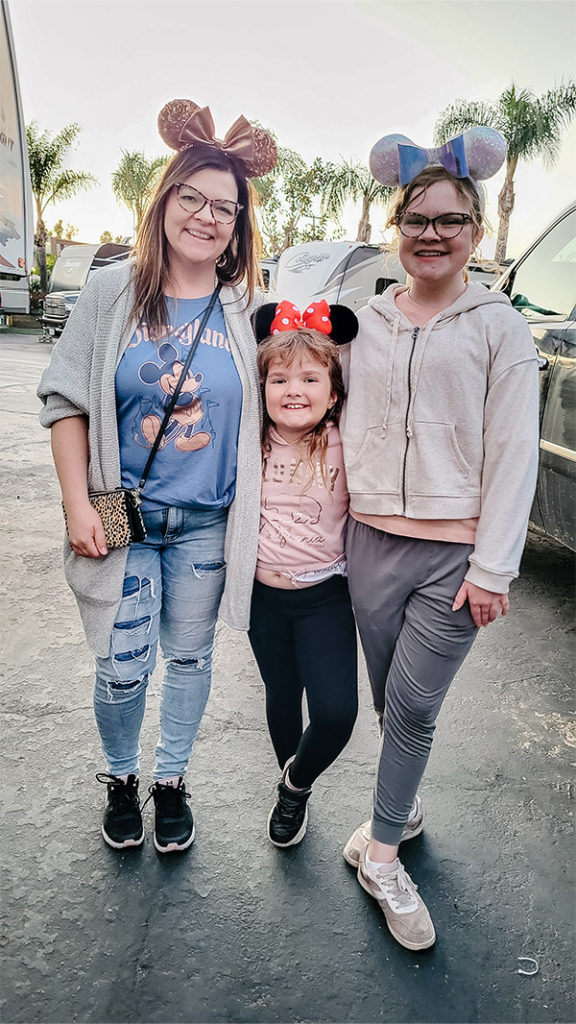 Starting Point: Edmonton, Alberta
Edmonton is a vibrant urban center and the capital of Alberta, Canada. This city is best known for being home to North America's Mt. Everest of shopping and entertainment, West Edmonton Mall. With amazing attractions such as an indoor amusement park with 27 rides, the World Waterpark with 17 unique waterslides, Marine Life, Golf, and hundreds of brand name and boutique retailers, it's no surprise this is a must-see destination.
This city is also home to the North Saskatchewan River Valley, which is twice the size of New York City's Central Park! It's the perfect place to spend the day with year-round activities like hiking, biking, picnicking, snowshoeing, canoeing and more.
With so much to see and do, be sure to check out the Explore Edmonton website when planning your trip. Also, be sure to check out the Rainbow Valley Campground, which is RV friendly and connected to Edmonton's River Valley system.
Stop 1: Jasper, Alberta
We started our trip with a shortish 3.5 hour drive to Jasper, Alberta. Originally a railway town, Jasper is a popular tourist destination in Alberta! From stunning mountain views to crystal clear lakes, the scenery alone is worth the drive. Whistlers Campground offers wide roads to accommodate RVs and sports recently upgraded facilities. While in Jasper, take in the scenery with a hike around the lakes by the Jasper Park Lodge, take the Jasper SkyTram up Whistlers Mountain, and finish the day exploring the beautiful town.
Stop 2: Hope, BC
Our next stop was the charmingly picturesque town of Hope, BC! The 7 hour journey from Jasper to Hope is through the Rocky Mountains, and it's an absolutely gorgeous drive. Even though it was cold and rainy in early May, we loved the lush greenery of Hope. The Coquihalla Campground has beautiful treed lots, lovely walking paths nearby, and a breathtaking river valley to explore.
The town features unique carved wooden statues, or you can hike to nearby waterfalls, explore Othello Tunnels, and enjoy the outdoor water park!
Stop 3: Astoria, Oregon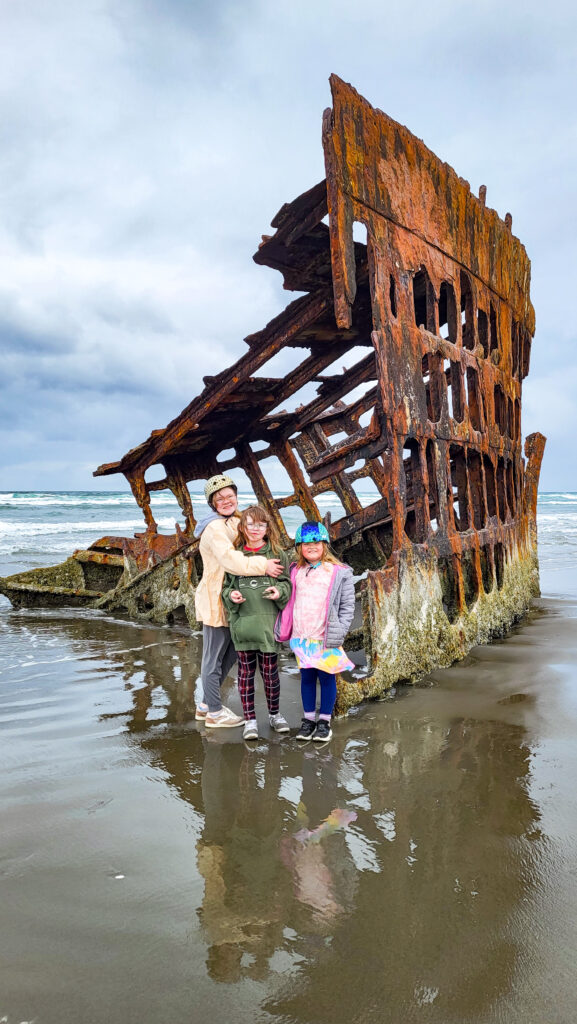 Next, it was time to cross the border to the USA! We drove 6.5 hours to Astoria, Oregon, which was actually an 8 hour experience if you count the border crossing and our stops. The drive to Astoria over the Astoria Bridge was absolutely breathtaking. We stayed for two nights at the Astoria KOA, and it was our favourite campground of the trip. Not only did this KOA have a fantastic indoor pool, a hot tub, mini golf, a bounce pillow, and gorgeous greenery, but it was only a 30 minute hike to the ocean.
At this campground, there's a hike that starts across the road at Fort Stevens Park. From there, you can go through the park to the ocean to see the historic Peter Iredale shipwreck!
Stop 4: Crescent City, California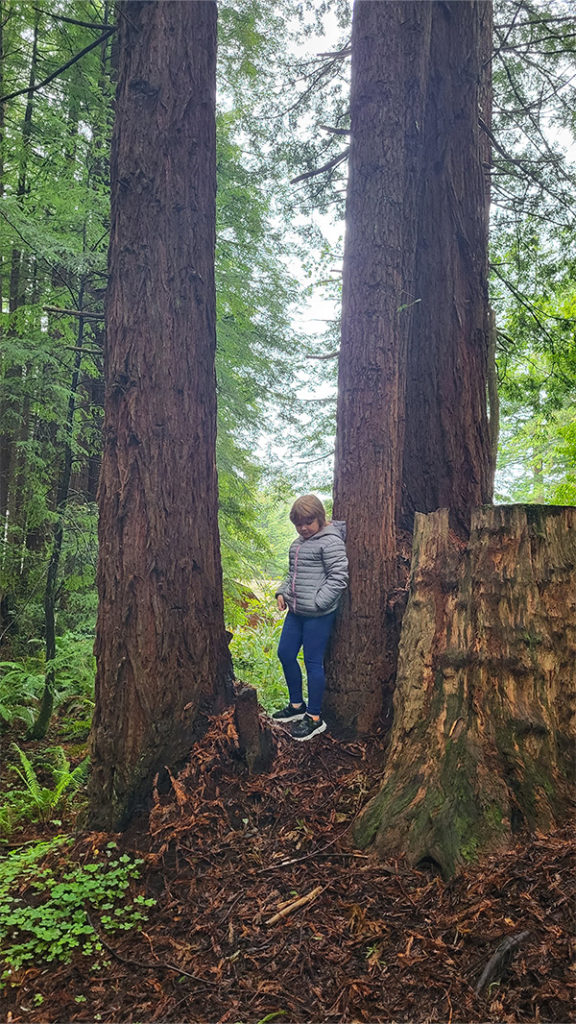 California! Crescent City is the site of the Redwood National Park headquarters. This KOA is a gorgeous place to stay. Beautiful beaches, historic sites (home to the oldest working lighthouse in California!), fishing, and more.
The drive down Highway 101:
Leave a lot of time to travel down the 101 in an RV. Much of the highway is very curvy, mountainous, and narrow. You might get stuck behind vehicles, and you might have to slow down for inclement weather. The ocean view is incredible though, and 100% worth the drive.
Stop 5: San Francisco, California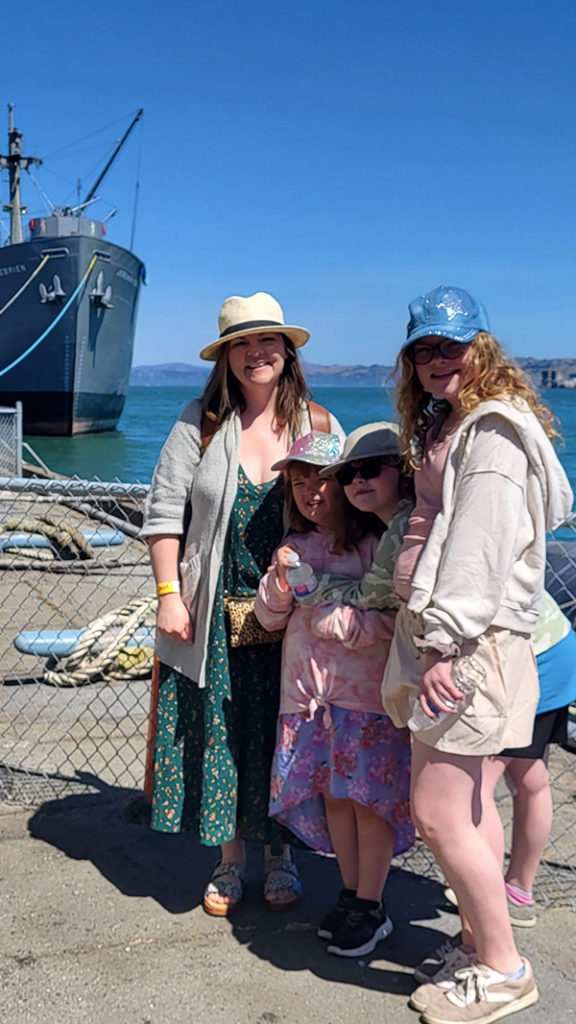 A 5.25 hour drive continuing down the 101 led us to San Francisco, where we spent two nights at the San Francisco KOA. We enjoyed the outdoor pool here as well as the goats and friendly staff. The Pier area has great shopping and restaurants, and we toured Alcatraz Island in San Francisco Bay and the peaceful Japanese Tea Garden!
Final Destination: Anaheim, California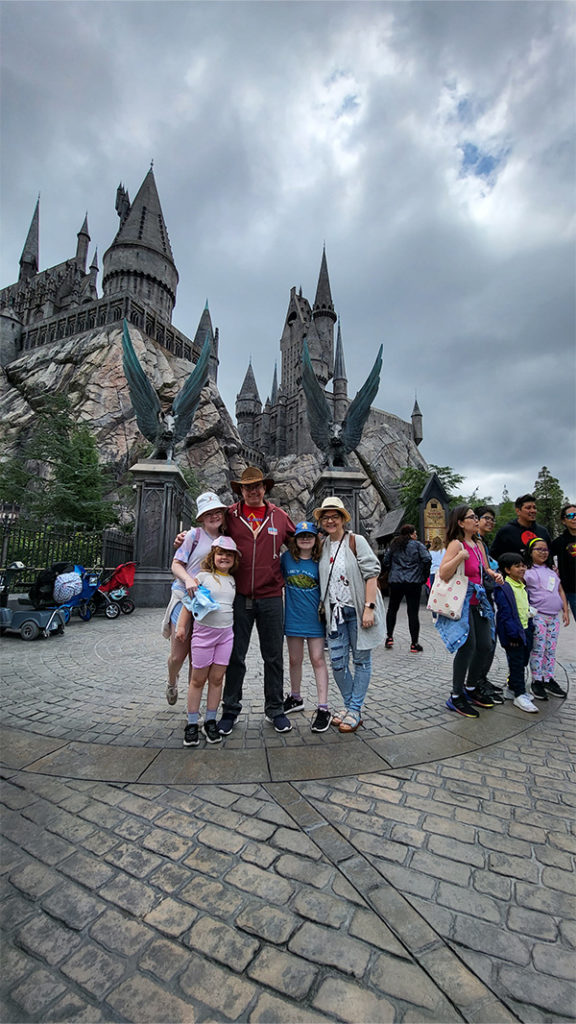 At this point, we were definitely ready for a break from driving! After driving 7 hours on the I-5 we arrived at our stop in Anaheim, California. This drive was HOT and the scenery was a little barren, but the highway drive went fast. Once in Anaheim, we stayed for 6 nights at the Anaheim Harbor RV Park which is within walking distance of Disneyland! It had great laundry facilities, washrooms, and an outdoor pool. We could also see the Disneyland fireworks right from our camper, which was amazing!
While staying in Anaheim, we went to Disneyland, Great Wolf Lodge Waterpark, and Universal Studios, Hollywood.
Plan a trip with Go RVing Canada, and check out an array of more trip guides like this one available to you in the trip guides section!