There are certain adventures that change you. Trips that take your breath away. Wild places that leave a lasting impression on your heart.
This year, Canadians are eager to plan regional road trips or grand adventures in their own backyards. Seeking a a legacy trip, a bucket list adventure, or a life-changing vacation? We have these suggestions for you!

S
ee wildlife in Yukon
Yukon is ideal for RVers because you can explore its remote wilderness without worrying about finding a hotel. But aside from its wild, isolated beauty, did you know that Yukon also has amazing wildlife like polar bears, wolves, caribou, moose, and more? 
Catching a glimpse of these the polar bears is rare, but that's what makes this legacy experience so special. Head to Herschel Island Territorial Park for the best chances of a wild encounter.
Watch the Northern Lights dance in the Northwest Territories
The Northwest Territories are a one-of-a-kind landscape of their own. While you can explore them at any time of year, watching the wintertime Northern Lights shimmer in the arctic sky is unforgettable. 
While you're in the region, plan a bucket list road trip that includes these stops:
MacKenzie Delta and Mountains

Nahanni National Park

Canadian Shield and Barrenlands

Visits to communities who live above the Arctic Circle
You'll a lifetime's worth of magical memories.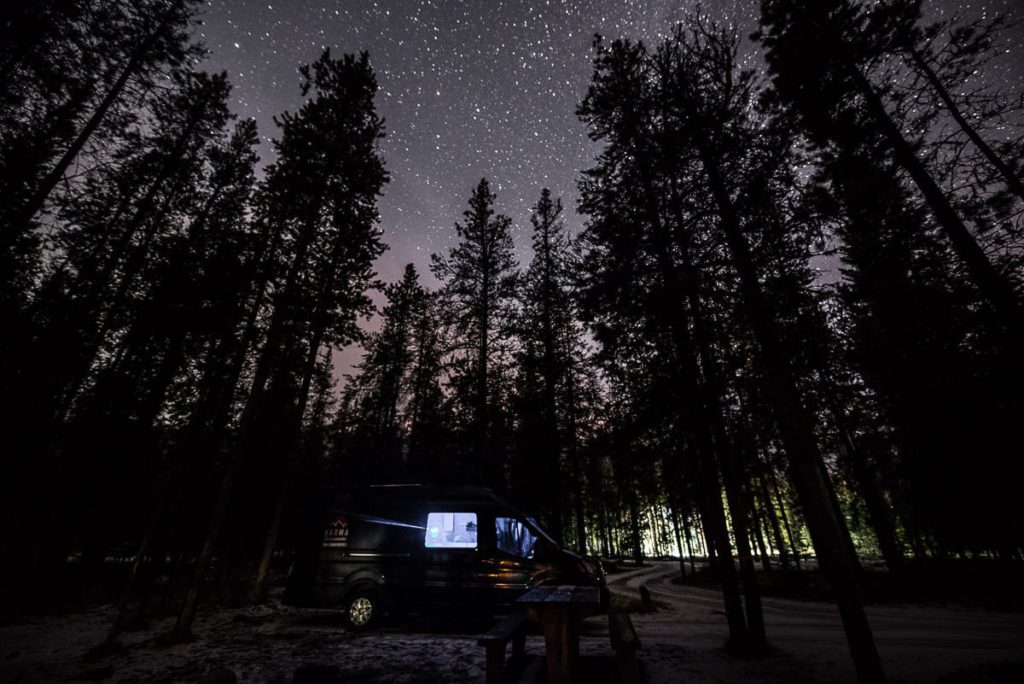 Drive the Icefields Parkway in Alberta
We named the Icefields Parkway one of our Top RVing Routes for Wildhood Adventures more than a year ago. We haven't changed our minds yet! 
The Icefields Parkway is one of the wildest, beautiful drives in the world. The crackle of ancient glaciers, impossibly clear mountain lakes, and towering pines will mesmerize you. Hop out of the RV for easy scenic overlooks or day hikes if you have the chance. This road trip belongs on your bucket list!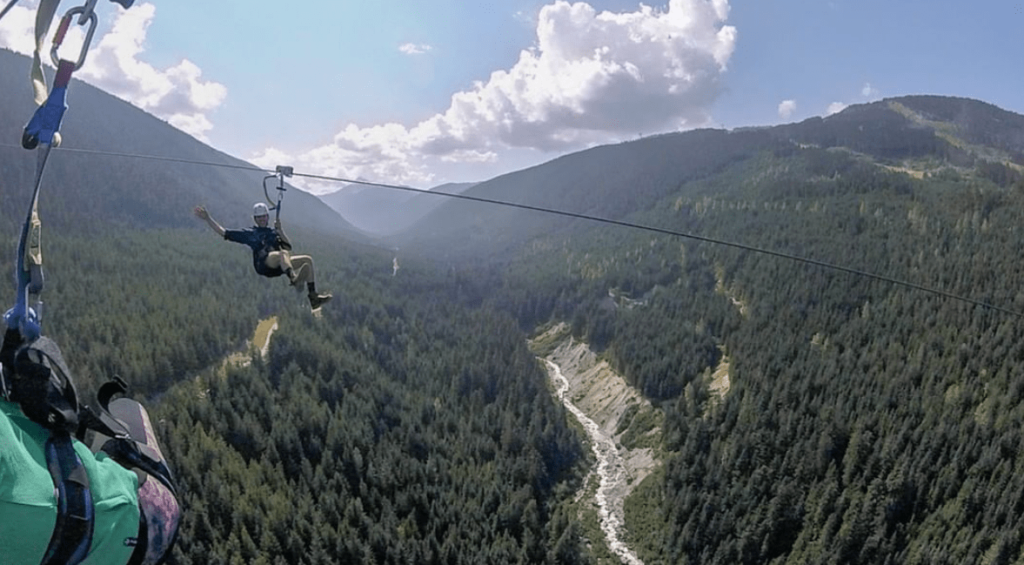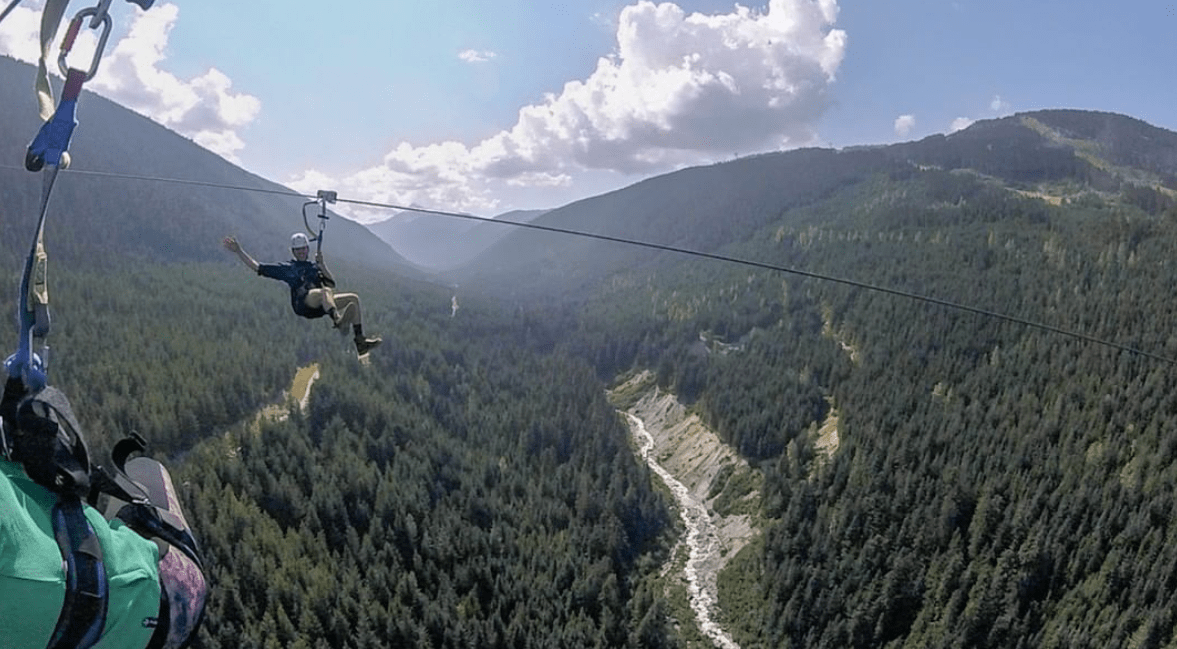 Glide along the longest zipline on the continent in British Columbia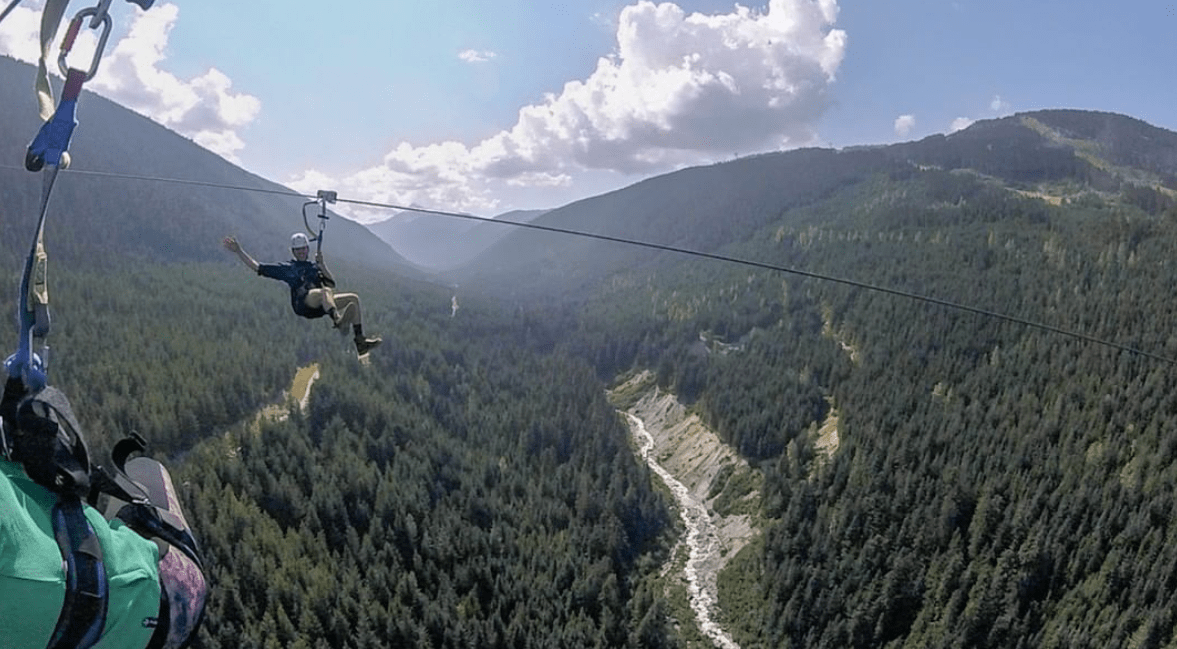 Adrenaline junkies, this bucket list item is for you! The Sasquatch Zipline stretches more than 2 kilometres — perfect for picking up speed. It is also located in Whistler, which is perfect for adventurous vacations in any season. 
Your family could enjoy hiking or skiing on Blackcomb Mountain. Not the athletic type? Whistler Village is full of shops and restaurants to explore.
Explore ancient landscapes in Labrador and Newfoundland
Labrador and Newfoundland have an atmosphere and culture all their own. For a once-in-a-lifetime adventure, visit the Tablelands in Gros Morne National Park and Mistaken Point Ecological Reserve.
The Tablelands look startlingly alien amid the traditional green landscape. Billion-year-old rocks tower over the earth — they are some of the oldest geological features on the planet!
At Mistaken Point Ecological Reserve, you can see 565-million-year-old fossils. What a thrill to experience the planet's most ancient history!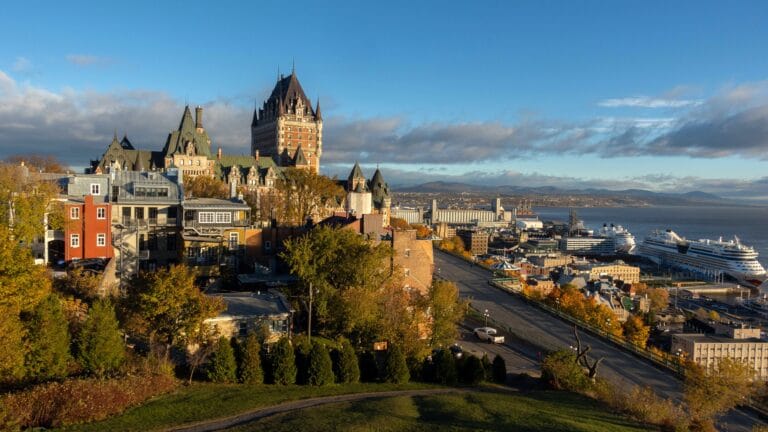 Step into history in Quebec City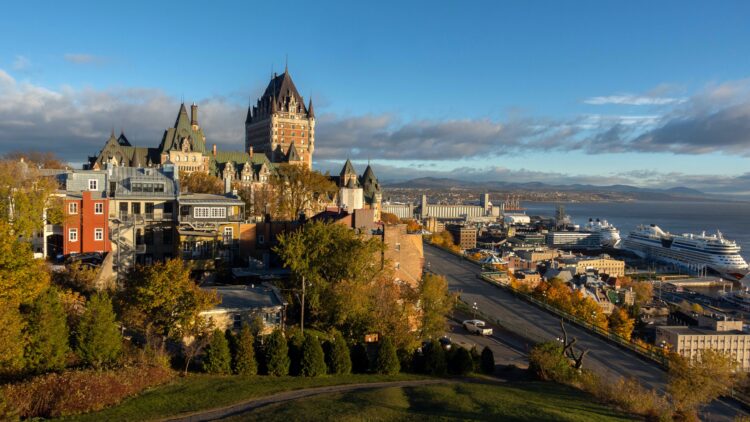 New Canadians and those who've been here all their lives shouldn't miss an opportunity to explore Quebec City. There's something magnetic about the architecture and heritage of Quebec City.
Wander around the historic streets, stop for a mean poutine lunch, then head out to explore Quebec's beautiful hills and lakes.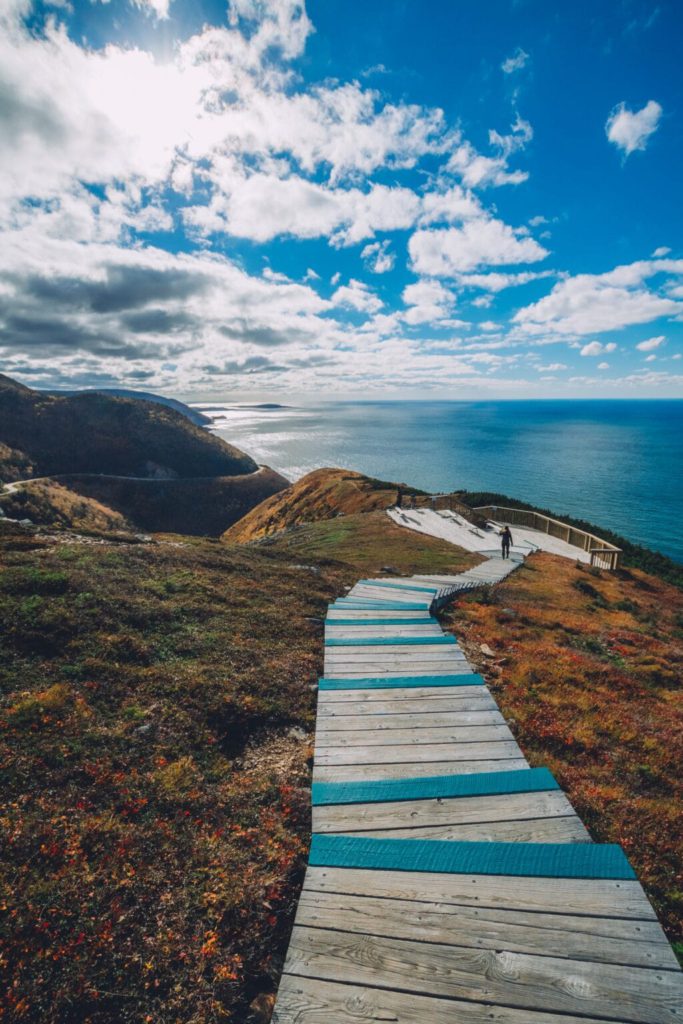 Go RVing around the Cabot Trail on Cape Breton Island
Like the Icefields Parkway, the Cabot Trail is one of Canada's most gorgeous highways. Driving around Cape Breton Island will be a thrill for young and old alike. Stop outside of Baddeck for the short Uisge Ban hike, breathe in the sweet seaside air at Ingonish Beach, and prepare for one of the most spectacular drives of your life. 
We recommend allotting a few days to explore Cape Breton Island with your RV. It may be small, but it is full of hidden gems.