There's no need to stick with the neutral colour scheme of your RV, we'll show you some easy ways to add personality with accents of colour and pattern at any budget or DIY skill level. The great thing about the standard neutral colour schemes found in most RVs is that it lends itself perfectly to being brightened up and personalized through fabrics, art and a little imagination.
1. Throw pillows
One of the easiest ways to instantly make your space feel personalized and lively is with colourful throw pillows. No need to match your couch or chair's neutral tones, brighten things up with a few different patterns and colours in complementary shades. Here's how to master the throw pillow mix.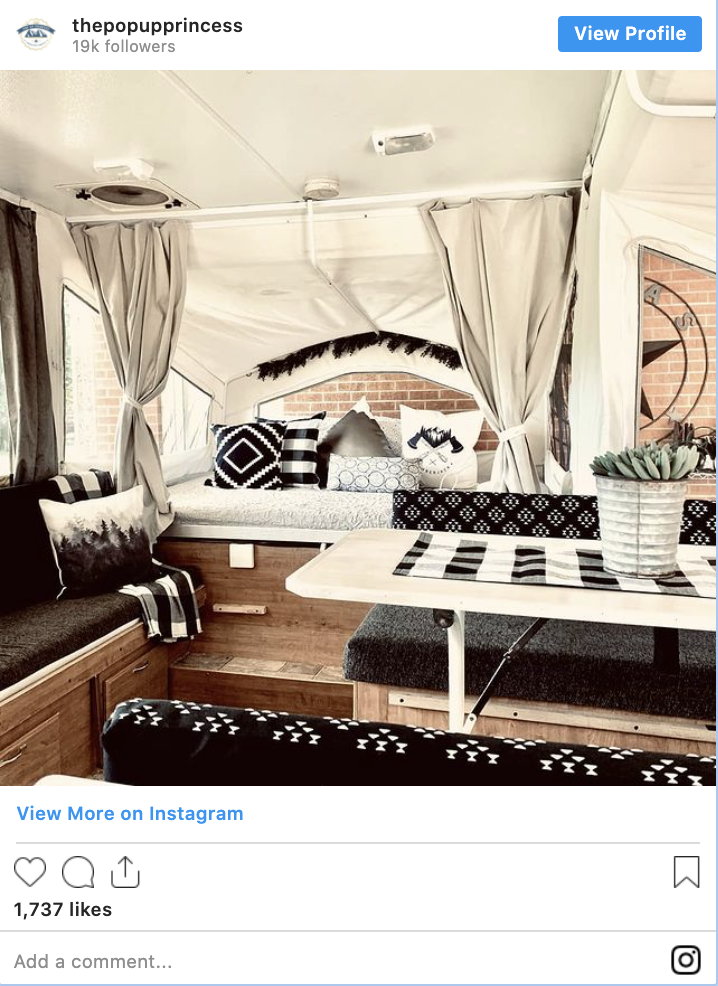 2. Rugs
Add colour and pattern with small rugs throughout your RV. A knotted rug at the kitchen sink or a bright bathmat in the bathroom will inject personality into each small space. If you're feeling crafty, check out this simple DIY rag rug bathmat made from upcycled t-shirts!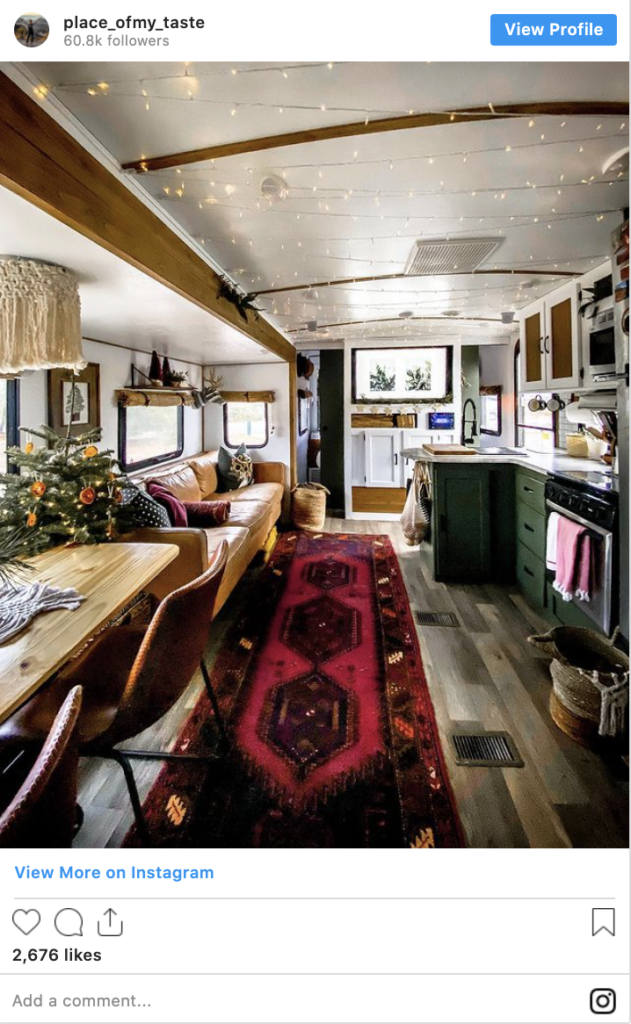 3. Bedding
Brighten-up your bedroom with a colourful bedspread. The bed tends to take up the most space in an RV bedroom, so cheerful bedding like this sunny-yellow set will instantly transform your whole space.

4. Wallpaper
Make an accent wall without too much hassle by using removable, peel and stick wallpaper. It's self-adhesive which allows for easy installation, and depending on what you are papering over, can come off easily without damaging walls. There are endless styles and colours to choose from, like these great options from Tempaper Designs.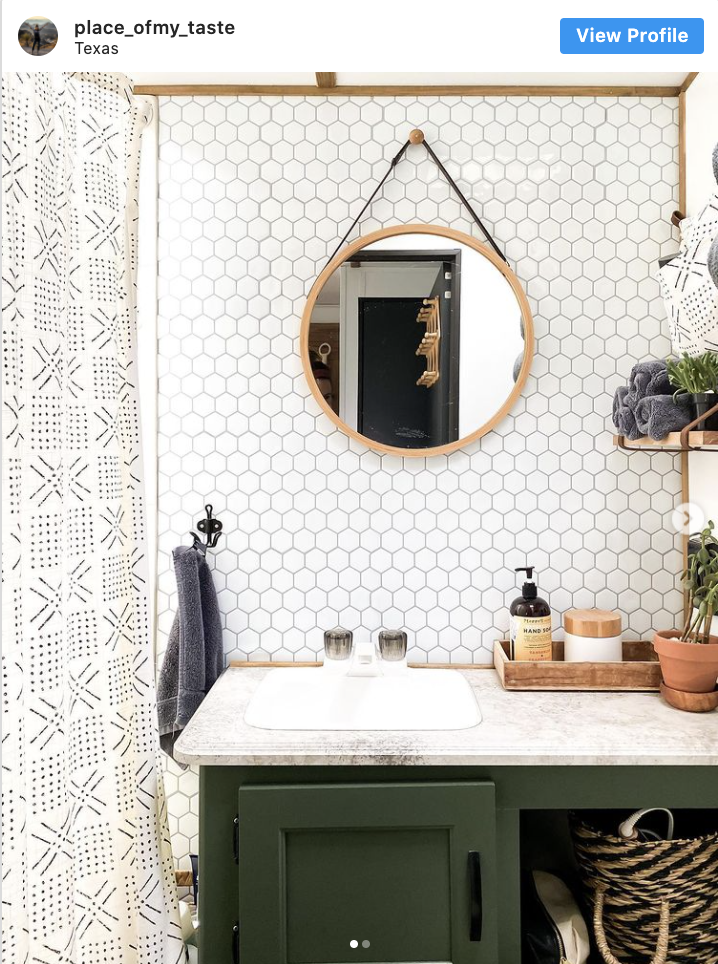 5. Artwork
Nothing personalizes a space quite like photos and artwork. Add interest and colour to blank walls with photos from past travels or cheerful posters of places you'd like to visit. Choose frames with plastic or acrylic instead of glass and securely hang lightweight artwork with Command Picture Hanging Strips.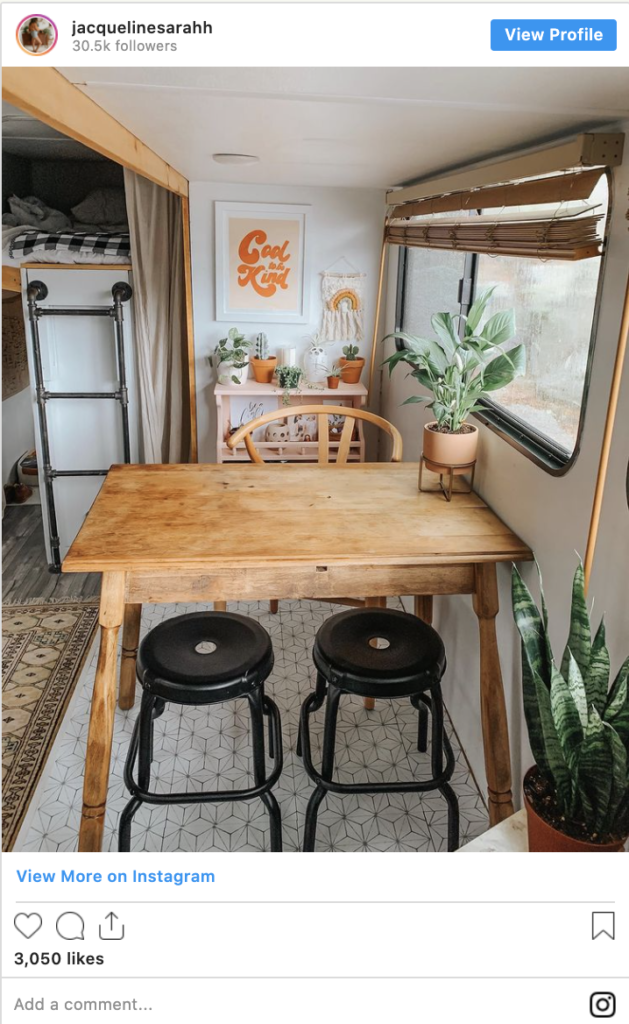 6. Backsplash
Add colour, texture and a hint of luxury to your kitchen in the form of peel and stick backsplash tiles. These low-commitment tiles are easy to install (no grouting!) and can make a bold statement, like these steel subway tiles.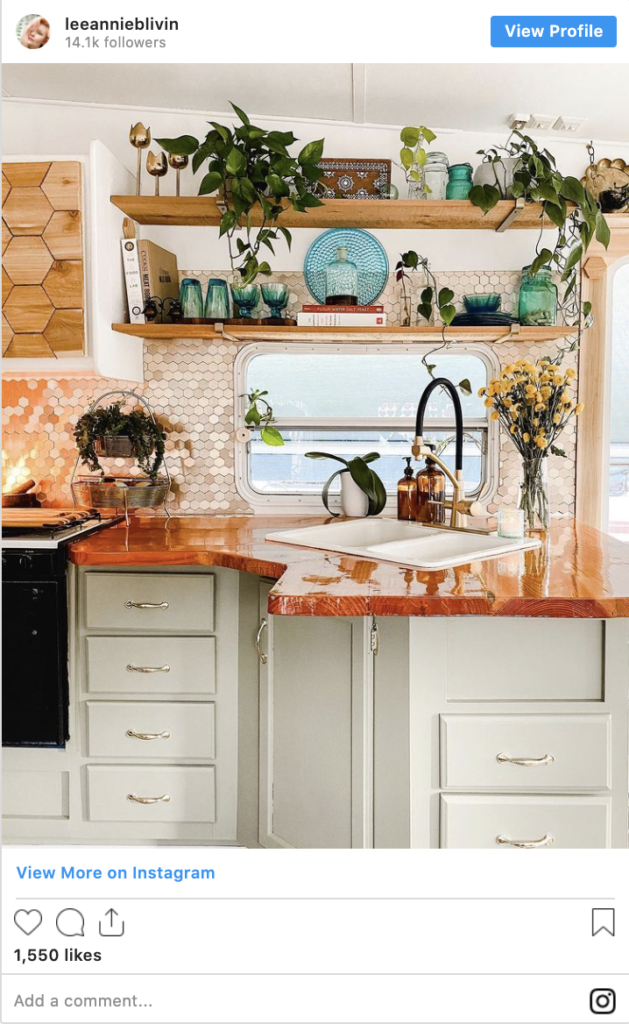 7. Plants
Bring the outdoors in and add a refreshing splash of green to your RV with a few small houseplants. Choose low-maintenance succulents in colourful pots (check out this great DIY)), a few potted herbs over the sink that do double duty livening up your space as well as your dinner, or even opt for silk versions. When it's time to travel, simply store your plants in the shower or bathtub.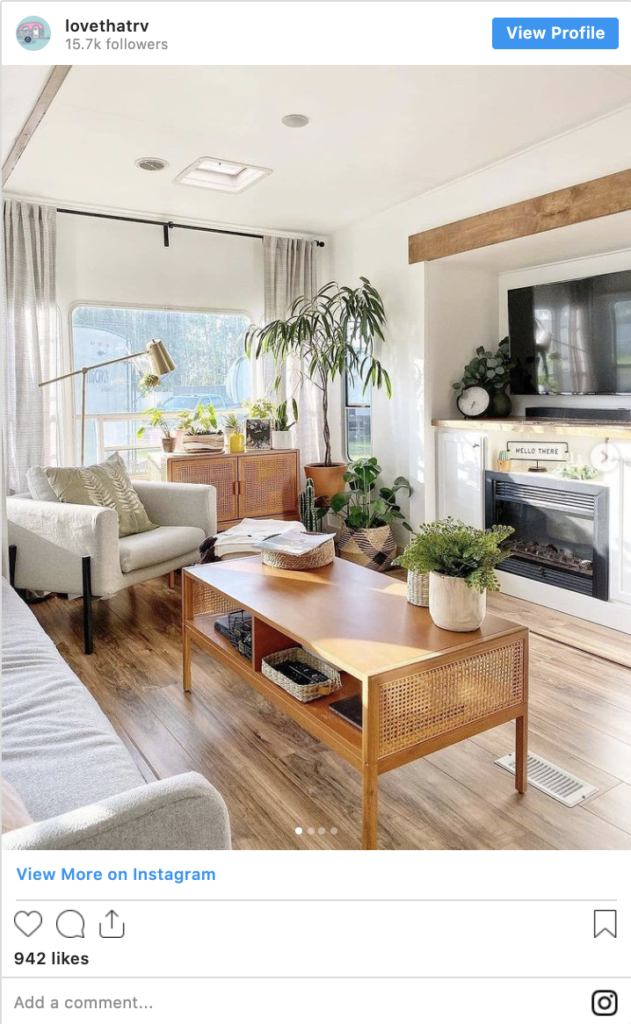 Did you know we have a Facebook community full of RVers looking to share inspiration and decor ideas? Join us and connect with RV enthusiasts around Canada for DIY tips and tricks!