The conventional, old school approach to long term travel is to work around the clock, save up all your money, and then get out there for as long as you can until money runs out, the dream comes to an end, and you are jarringly brought back into the "real world". But the new school approach is by starting a side hustle so you can work online while on the road. This way you can harness the power of the internet and modern communication to sustain your travels indefinitely. Working remotely is a new reality for many, especially for wanderlusters and full-time RVers. Having a side hustle is great way to generate multiple streams of income! The beauty of it? Online work is in such great demand that you need virtually no education or experience to get started. Here's a few unique opportunities you can take advantage of and start earning extra cash while on the road.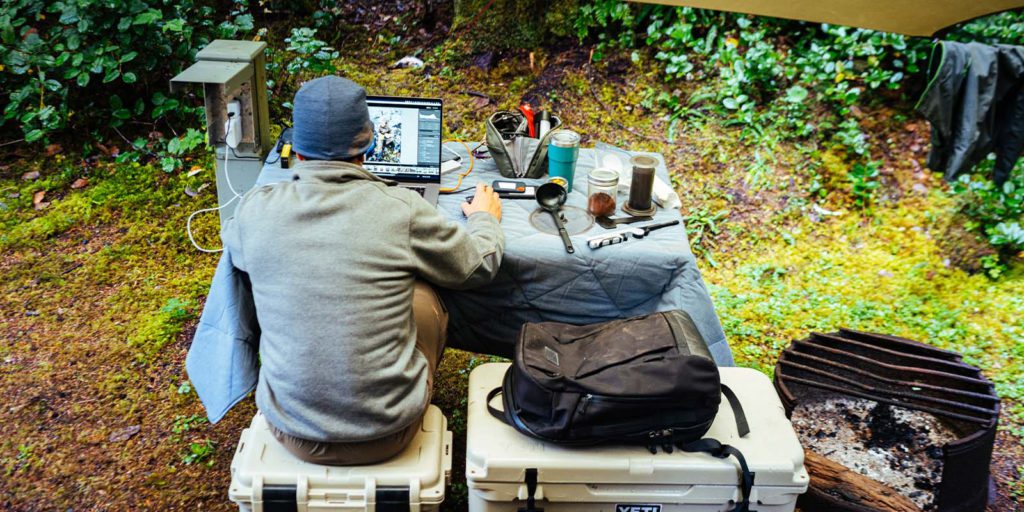 Become a Content Creator
While some of us may have dreams of being the next YouTube or Instagram sensation, being a content creator is so much more than simply having thousands of followers. Businesses all over the world hire content creators to craft blog posts, videos, photos, ebooks, and more to promote their brands and engage both new and existing customers. As an RVer, you already have your niche. You can easily start documenting your RV life and creating content that other RVers would want to see. And these days, you can be discovered easily and get paid to make content for other business'. If you want to refine your skills, we recommend using SkillShare for an abundance of free, easy to follow courses on creating like a pro. There is a small fee to join, but it's worth it for the return you can by accessing thousand of online, in-depth courses.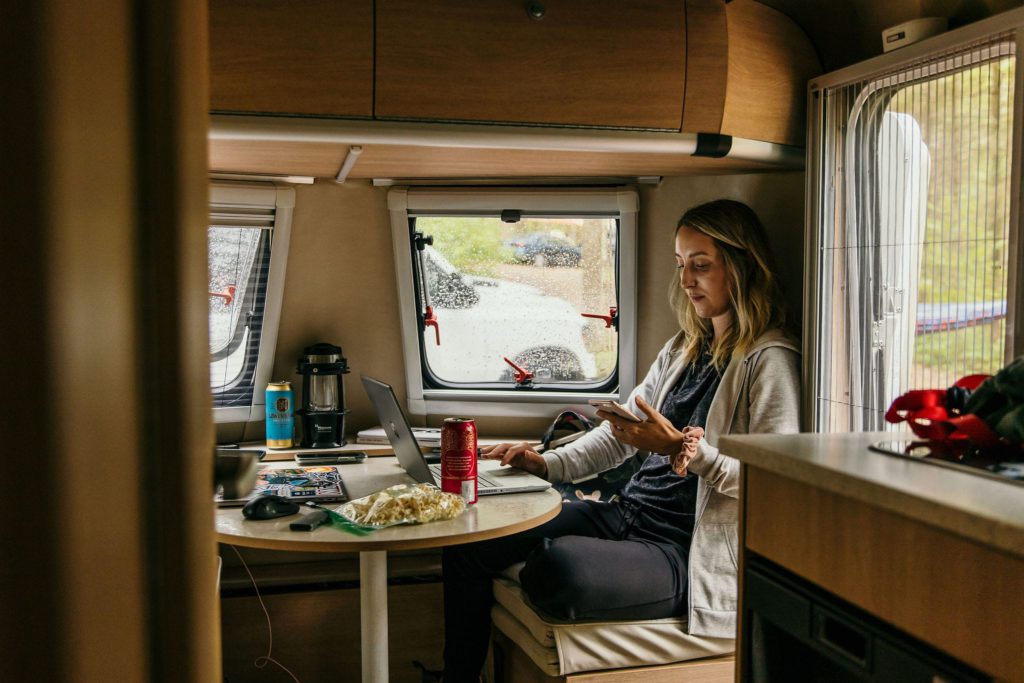 Get Paid to Review Apps on Your Phone
These days, nearly everyone has a smartphone or tablet, and these days, everyone also uses apps in their daily life. It's 2022 and now you can get paid simply by reviewing apps on your phone. How does it work? You will be required to download different apps to your smartphone or tablet and test out all the features. You will then need to write a short review of your experience and list any faults that you found and you can get paid up $35 an hour! To learn more and apply, click here.

Paid Online Writing Jobs
Like to write? Even if you didn't study writing, communications, or journalism in college, you can still earn money with online freelance writing jobs. Freelance writing is one of the best ways to make money online because it's flexible work that often pays well. There's a ton of different programs you can apply too, like this one here.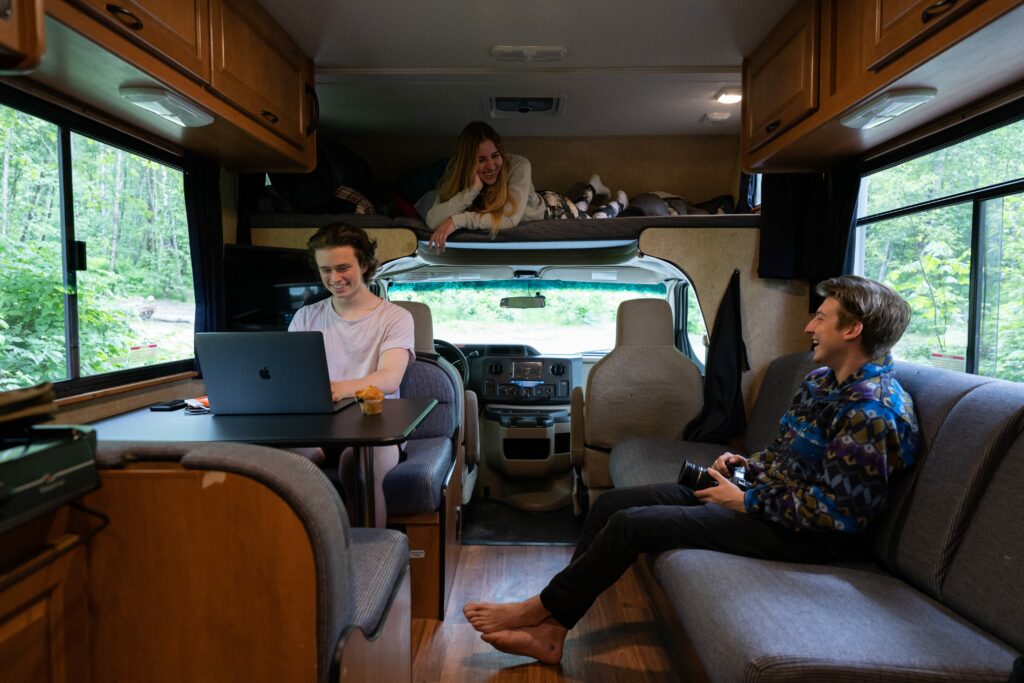 Become a Virtual Assistant
Get paid to do freelance work, tasks, and projects by becoming an online virtual assistant.  Think of it this way: a small business owner needs help managing the ins and outs of her business. There's too much to do, but very little time – and that's when they hire virtual assistance to help with tasks. Working as a virtual assistant has the perfect balance of being realistic + lucrative. It doesn't require much experience, just a simple set of skills you can learn quickly, and you can make pretty good money while you're at it. Most online assistant jobs earn a minimum of $20/ hour.  Learn more about how to become a virtual assistant and start applying here.
Once you land a job, don't forget to check out these tips for working productively from your RV!  Want more RV lifestyle tips? Sign up to our newsletter!