Whether you just bought your first RV or you're renting an RV for the very first time, sitting behind the wheel is exciting when you're a first-time RVer. We prepared these tips on how to perfectly pack your RV for the open road ahead, so you can enjoy all the glorious sights to be seen comfortably.
We've all traveled. We've all stayed in hotels. We've all been delayed by a flight or a train running late. We've all forgotten packing essentials we need when we head out of town. We're used to packing the essentials, yet still managing to forget something important.
To make sure your experience goes as smoothly as possible, you'll need to be prepared with everything you need. Here are a few handy lists we've compiled to make it easy for you to start planning for your next big trip.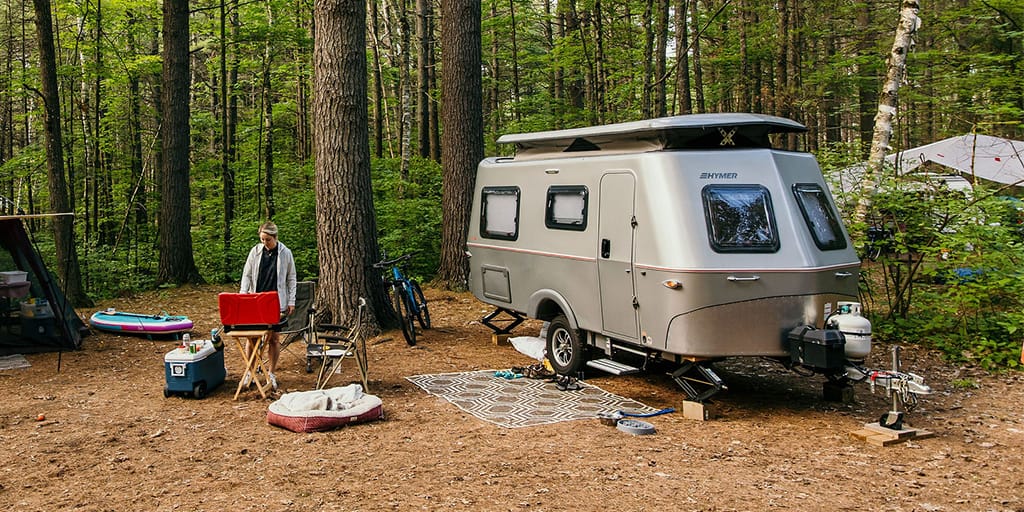 What to Pack on an RV Trip
Before we begin, it's important to note that most dealerships offer you the option to dress your RV with essentials at an additional cost so that you do not have to go through the work of doing it yourself. Ask your dealer what options are available to you.
Depending on where you plan to camp or park, or even what kind of RV you are using, some of these items may or may not apply. Here's a general list of RV essentials you should bring:
Important documents: Keep a folder with all the information you'll need, like insurance, registration, and the RV's manual. Depending on where you travel, you may need specific paperwork – make sure to pack it or keep digital copies handy.
Emergency road kit: Some retailers sell these kits pre-packed, but generally, you'll find equipment such as duct tape, flashlight and batteries, booster cables and ties, screwdrivers, and first aid items like an anti-septic and bandages.
Water hose(s): Refer to your manufacturer guidelines for what they recommend for wastewater hoses, drinking water hoses, and any additional hoses you may want to keep on hand.
Sewer kit: Many first-timers might get intimidated by dumping their waste, but a sewer kit will make the process much easier and worry-free.
Extra fluids: Keep wiper fluid, transmission fluid, and motor oil handy for any circumstance.
Generator
Fire extinguisher
Surge protector(s)
RV Kitchen Packing List
You may be doing anything from hiking, checking out tourist spots, biking, and more. Good food will offer energy for any adventure you embark on. It's also a great way to bond and spend time together with your family or friends. Keep this list in mind to ensure you have all the tools you need to make cooking one of the best times of the day:
Utensils: Make sure to bring sharp knives for prep. If you don't want to bring dishes, you can get plasticware.
Cookware
Pots and pans
Storage bags
Tupperware
Cutting board
Dishtowels
Paper towels or napkins
Garbage bags
Sponge or dish brush
Dish soap
Cleaning supplies
Lighter
Can opener
Camping stove
Cooler
Planning the type of food and drinks you'll bring will be dependent on how you're storing them. If you have access to a fridge, a cooler, or others storage means, make sure you're storing food safely. You don't want to get sick on your trip. Make sure to pack plenty of non-perishable snacks to save money on fast food or stop for gas. Check out our handy library of camp-approved recipes to get inspired.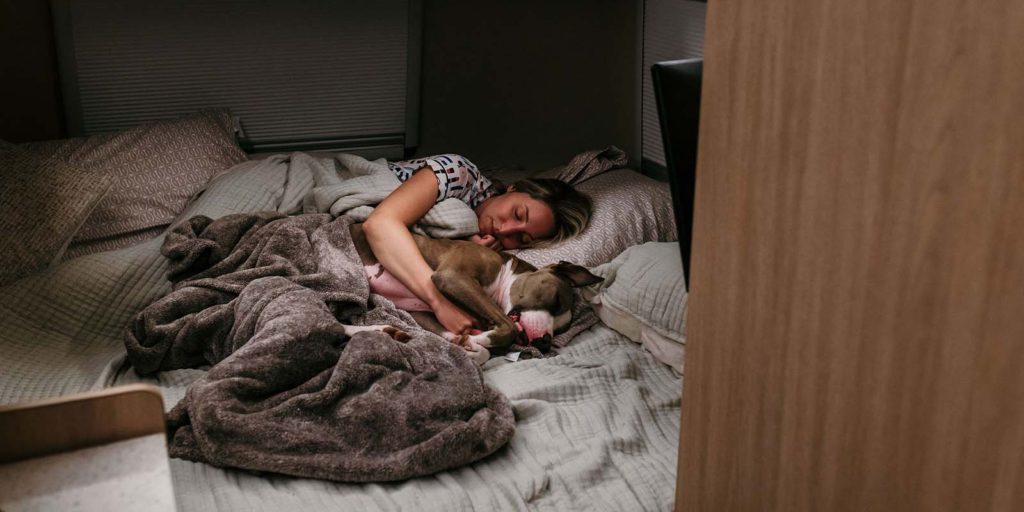 Bedroom Packing List
Since you'll be using your RV as your bedroom at night, you want to make sure you're as comfortable as possible to get a good night's sleep. Use this list to make sure you're bringing the essentials:
Sheets and pillowcases
Pillows
Blankets or sleeping bags
Towels
Eye mask or earplugs
Clothes
Hangars
Clothing Packing List
What you might need for the road will depend on your plans and what time of year you're heading out for your trip. You'll also want to bring clothes that can work with outdoor activities and time inside the RV. Look for items that can keep you both warm and cool, comfortable, and protected from forces of nature.
Think about how you plan for a vacation and make your packing list for what you need accordingly. This list should help you get started, but you'll know what clothes will best suit you based on your destination:
Base layers: Layers will help keep you warm during hiking or backpacking. They can even act as pyjamas. Thermal underwear is a great choice, but leggings work as well.
Shoes: Try multi-function shoes. Hiking shoes, water shoes, and tennis shoes are all great choices. Bring the appropriate shoes for any planned activities depending on where you're going.
Rain gear: Try a raincoat with a hood to save space.
Jacket: A down jacket can keep you very warm with a bonus. It can be compacted for more room. Make sure jacket choice reflects the weather at your destination, as well as to and from.
Socks and underwear
Both short and long sleeve shirts
Outdoor friendly pants or shorts
Hat and sunglasses
Swimsuit
Personal Items Packing List
Again, you'll know what personal items are essential to bring on your RV trip because you bring them on any trip. If anyone else is traveling along with you, consider items shared to save space. In general, this is a good list to follow to make sure you bring what you need:
Medication
Toothbrush, toothpaste, floss, and mouthwash
Shampoo and conditioner
Soap
Deodorant
Bug spray
Sunscreen
Lotion
Phone chargers
Portable batteries
Board and card games
Yard games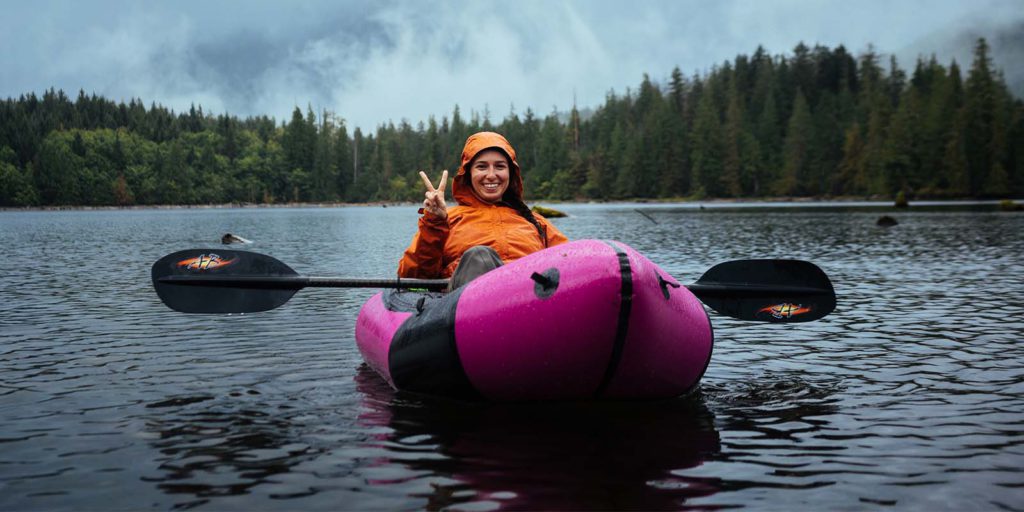 Outdoor Gear
If part of your trip will be in the great outdoors, bringing some camping or outdoor gear will help you stay comfortable and be prepared for what mother nature brings. Here are some things you'll likely need:
Camping chairs
Canopy
Hiking or hydration pack
GPS
Weather radio
Walkie talkies or other 2-way communication devices
Fishing gear or other outdoor activities gear
When planning your trip, you'll likely plan what activities you're going to do and who will do them with you. Make mini-lists around those activities, so you're prepared for them. For example, if you're going for a hike, make sure to bring your essential hiking gear. If it's something you signed up for, for example, a kayaking day, check out the website or ask who you booked through what you need to bring and pack it for your trip.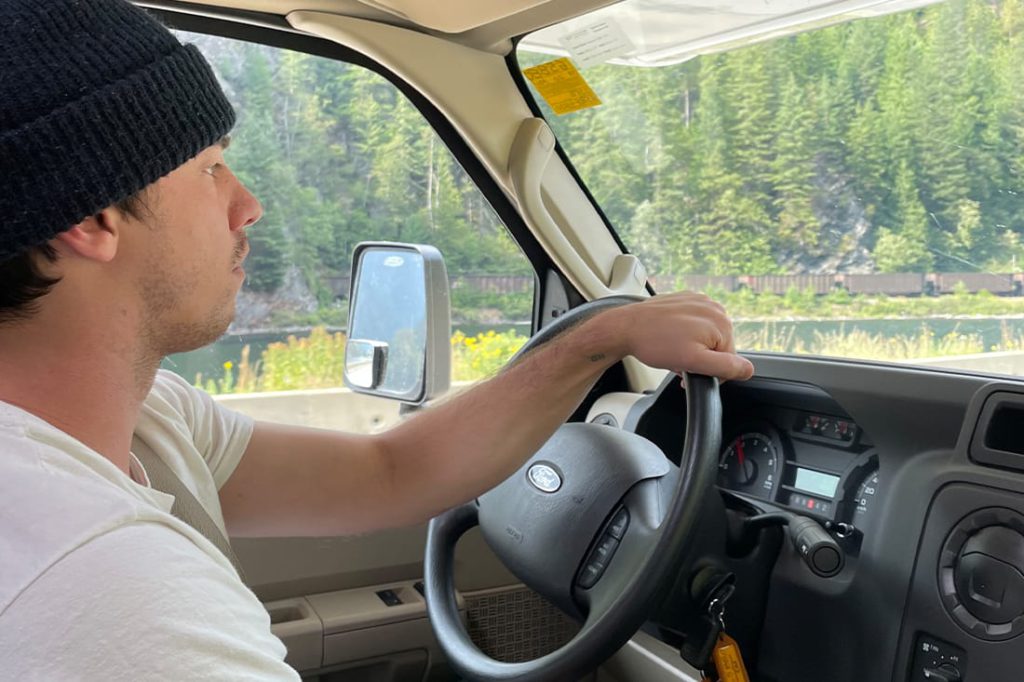 Hitting the Road for the Very First Time
Starting your first RV adventure is a little intimidating. Don't let that stop you from getting excited. Our RV starter guide will give you everything you need to feel confident behind the wheel and on the road.
Luckily, if you're traveling in an RV and you forget something, you can stop at a gas station or grocery store to pick up anything you forgot along the way.
Stick to what feels right to you, pack your essentials, and understand that sometimes, there can be road bumps. It's all a part of the charm of RVing. Find a dealer near you and start planning your trip with us today!