There's nothing cozier than a hearty soup or stew around the campfire this time of year! We love delicious recipes and love them even more if they're easy too. Stews and soups take minimal effort to prepare either cooked over the open flame of a campfire or in the slow cooker all afternoon. Yum!
Even if you aren't one to brave the cold of winter camping, these recipes will keep the camp vibes going in your home until next spring. Which will you try first?
Pork Campfire Stew
Cook this gammon joint (cured pork) campfire stew in the oven, slow cooker, or Instant Pot. Just throw bell peppers, onions, baked and kidney beans, tomatoes, mushrooms and lots of spices into a single pot—super easy and delicious! Plus with any kind of stew, you can always make it your own by trying different seasonings. Who said you can't have a little fun with your food?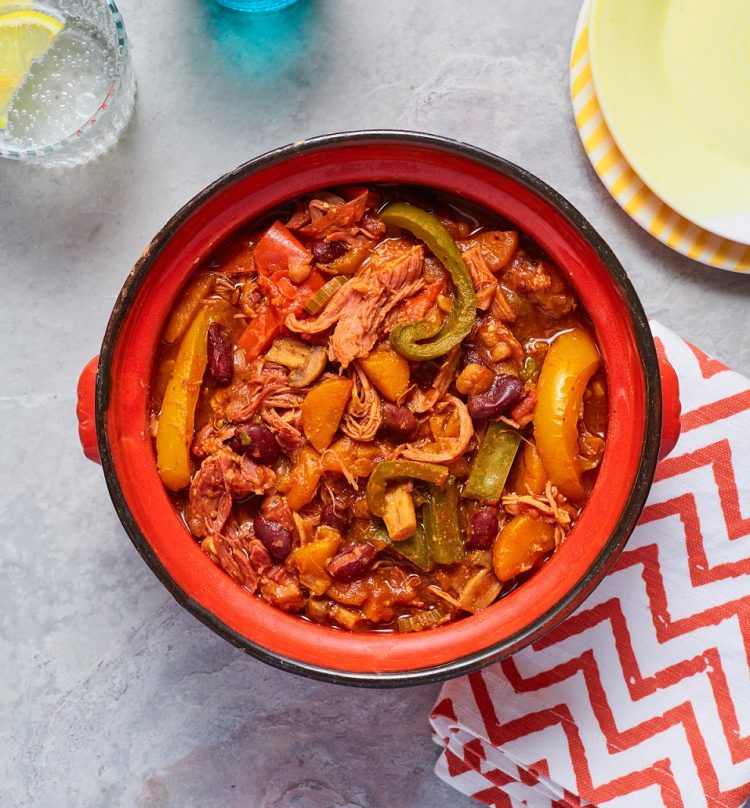 Image via Pinch of Nom
Cowboy Campfire Soup
This recipe doesn't look as pretty as some, but it tastes great! Ground beef, pinto beans, corn, and green chillies with steak seasoning, cumin, and chili powder make this cowboy campfire soup recipe one you're going to want to try a few times. Toss all ingredients in a crock pot, wait a few hours, and enjoy.
Beef and Potato Campfire Stew
You can't go wrong with beef and potatoes! Try this classic stew recipe cooked over an open flame. Spiced with paprika and chilli peppers, served with rice or bread—it really hits the spot. We'll have seconds, please!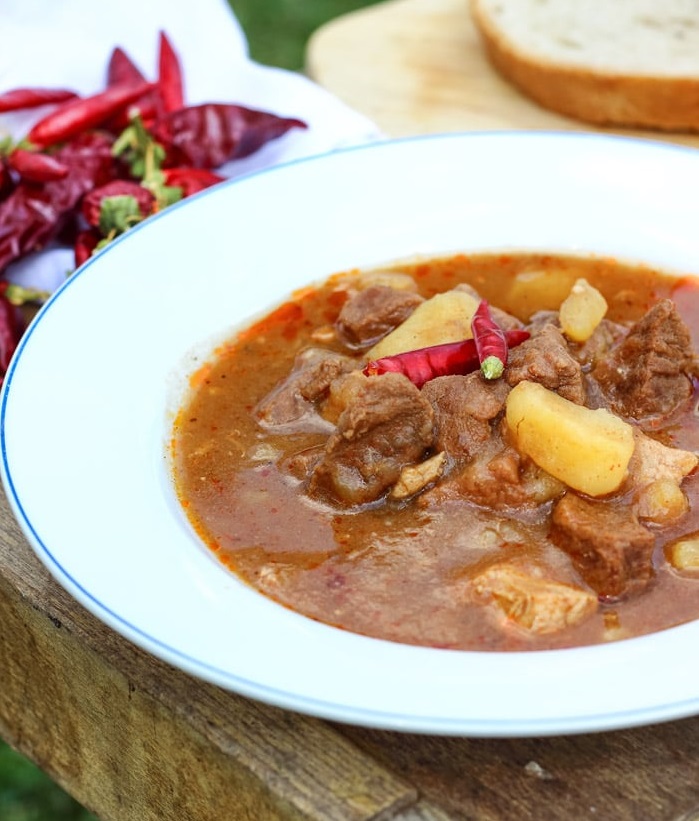 Image via Happy Foods Tube

Campfire Sausage and Potato Soup
We absolutely love slow cooker meals! They are super cozy and so easy to whip together while out camping. This campfire sausage and potato soup is just as yummy as the rest, flavoured with oregano and cumin.
Campfire Bean and Ham Soup
Navy beans and cubed ham are the key ingredients of this campfire bean and ham soup. Celery, carrots, onions, and basil add a lot of flavour to the simple dish. This recipe is for the dutch oven version, but all ingredients could also be cooked over an open flame or the slow cooker. Everyone will be asking for more!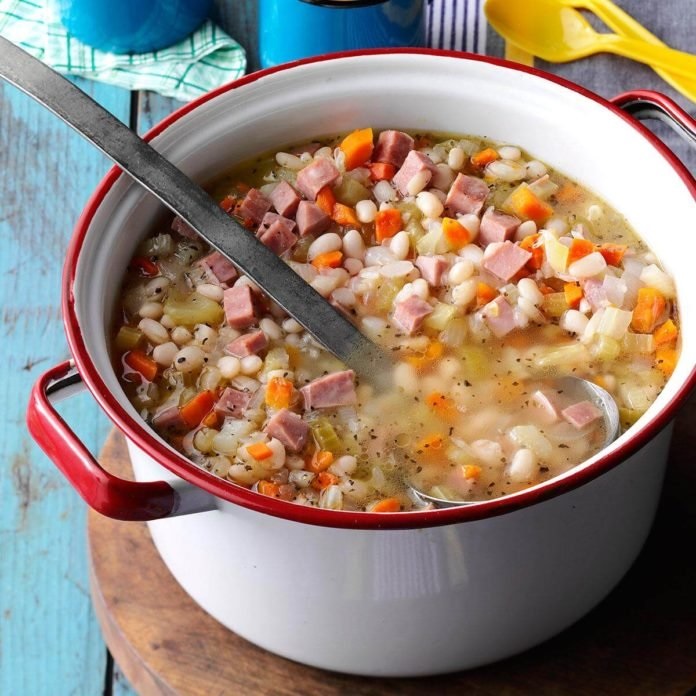 Image via Taste of Home
With so many good options, it's going to be hard to decide which one to try first! Do you have your own favourites to add to the list? Share your cozy campfire soup and stew recipes with us on social media. Join the community on Facebook, Twitter, Instagram, and Pinterest.