Who likes affordable vacations that include outdoor adventure and lots of time in the sunshine? We do! That's why we've made it our mission to spread the word about how great RVing is for families of all ages.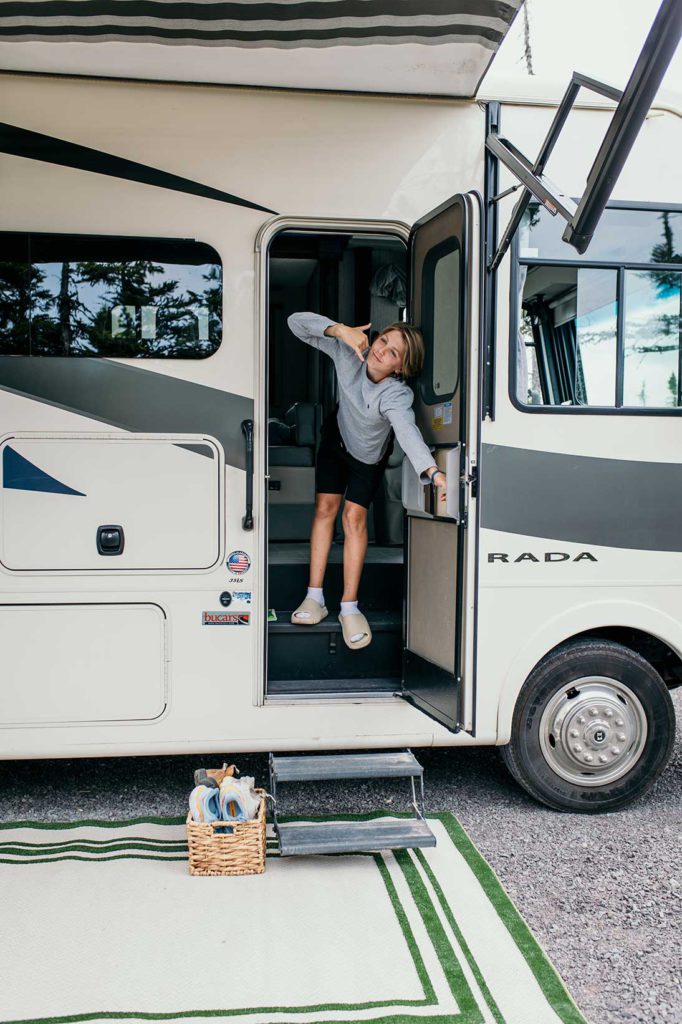 RVing with Kids can be equally fun and challenging. It's a perfect balancing act to keep them comfy through days on the road and safely entertained while parked and exploring. What do you need to know before you go to have the best time together? We've got you covered.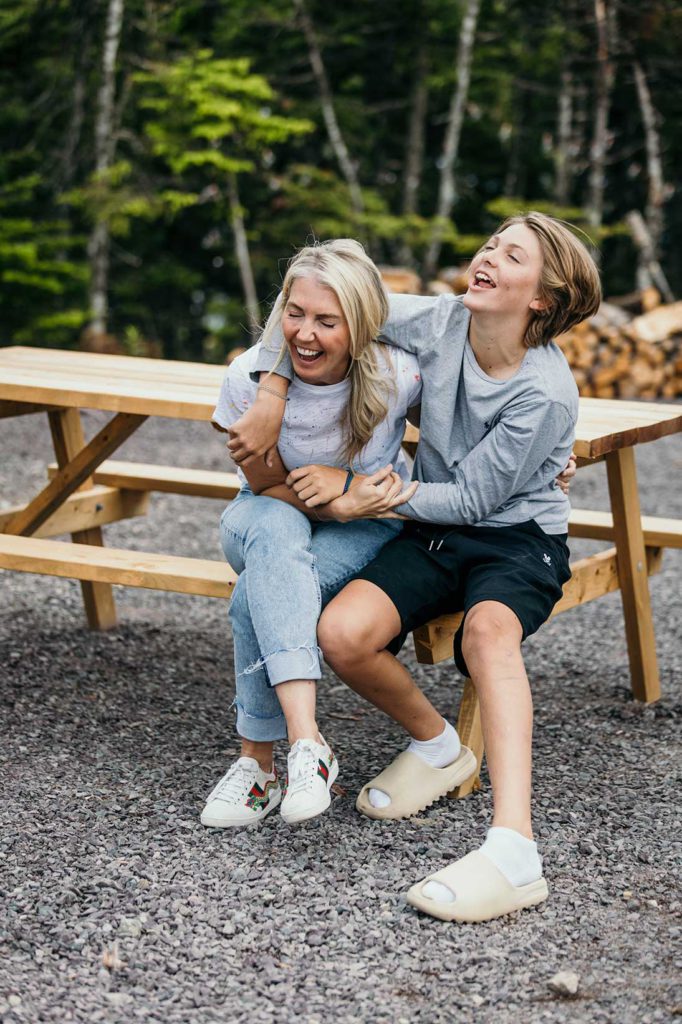 Car Seat Options
Choose Your Destination
First things first, where do you want to travel to this year? You could go with the flow, or take the road less travelled to explore places off the beaten path in Canada.
Next, choose a family-friendly campground complete with a pool and a playground for the kids. Our Campground Finder makes it easy to find the perfect place to park your RV near your dream destination.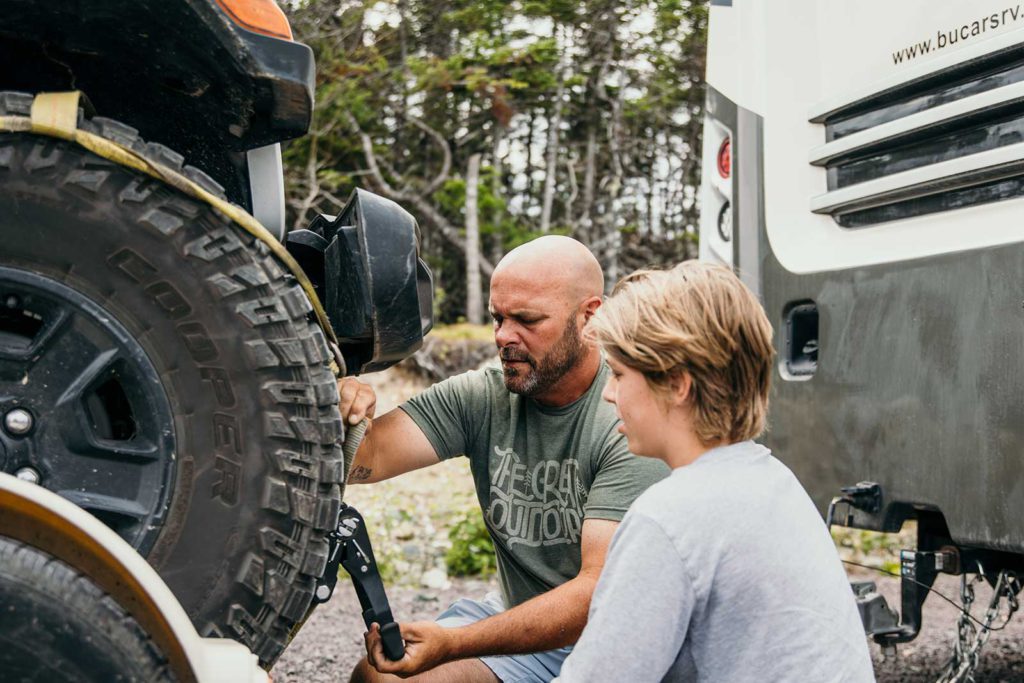 Set a Schedule
Set a schedule and try to stick to it. You'll need to map out your stops along the highway to get to your destination because kids are happier on long hauls when they have a chance to stretch their legs every few hours. Actually, we're all happier when we get to walk around a little between hours on the road!
Schedules are helpful in the day-to-day of your RV vacation as well. For example, teach your kids that everything has a place inside your RV, so you can work together to keep your small living space clean. It might also be worth it to teach them how to make the most of their space with organization tips and tricks. Start young!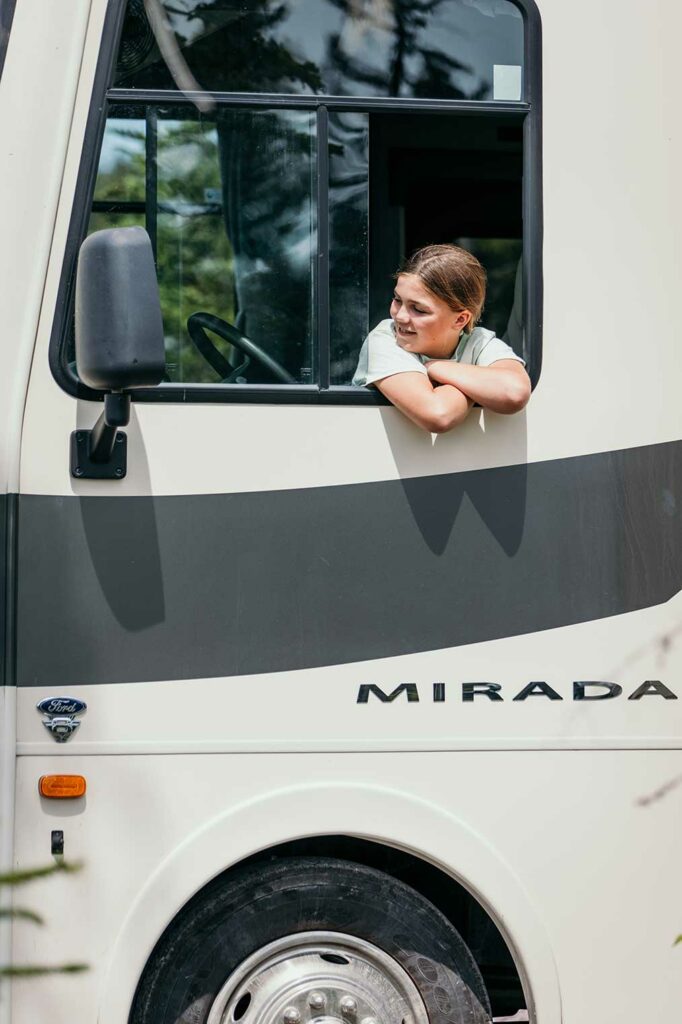 Plan Your Menu
What's on the menu for your RV road trip? With little ones onboard, it's best to keep it simple! You could have a picnic with the family or ooey-gooey treats around the campfire. Always pack a few car snacks, too!
Find even more camping meal inspiration from our Wildhood Recipe Club on Facebook.
Don't Forget Fun!
Don't forget to plan a few games to keep the kids busy. You'll want a few tricks up your sleeve for nice days and rainy ones! Think: indoor and outdoor games, games to play in the car, books that don't take up too much space.
As for the nice days, why not plan a family hike? The great outdoors are why we road trip in the first place!
The Extra Tips
Are you planning a trip with more than one family? It requires a little extra coordination, but it's extra fun for the kids when everything comes together. There's always room for more friends around the campfire!
Most importantly, you need to be prepared before you hit the road. Make sure you've packed all the essentials, but don't stress about the extras you might be missing. Most necessary items can be picked up along the way.
Do you RV with your kids? Share your best tips and tricks with our community on Facebook, Twitter, Instagram and Pinterest.