Did you know that April 23 is #NationalPicnicDay? You know we love any excuse to celebrate time spent in the great outdoors – plus RVing, camping and picnics go hand-in-hand! Here are a few picnic-friendly recipes that look tasty and easy to make for your next RV road trip with the family.
This roundup is just the start! Join the Wildhood Recipe Club on Facebook for more camping recipes!
Chicken Taco Salad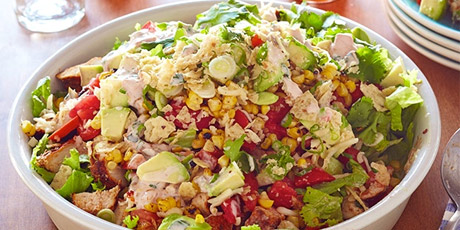 A twist on a picnic classic: you need to try this chicken taco salad. Mix up the toppings as you like, but don't skip the spicy ranch salsa dressing. This one is a crowd favourite!
Tuna Salad Sandwiches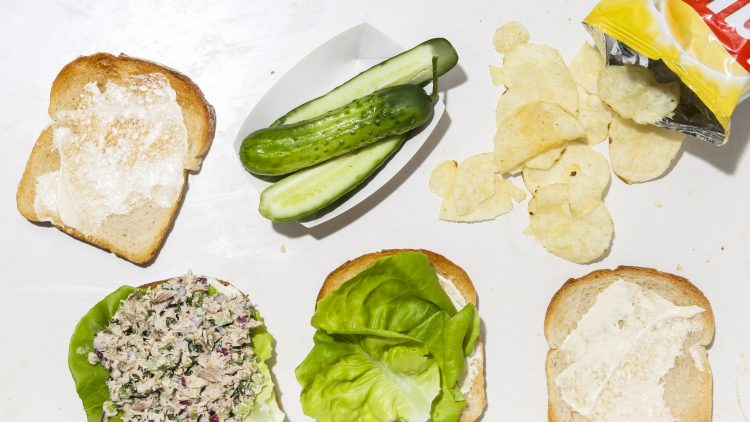 What's a picnic without tuna salad? Celery, red onion, mayo, capers and lemon juice make this tuna mix extra delicious. Serve on fresh bread with a side of summertime sunshine at your next picnic.
Creamy Potato Salad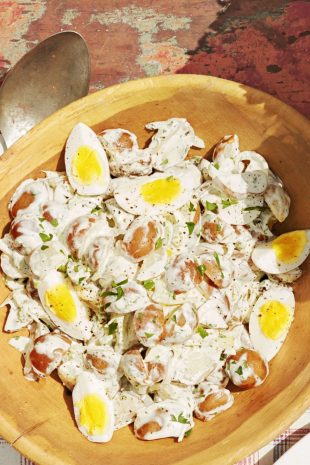 There are a million and one ways to make potato salad, but this one is definitely a fan-favourite. Whip up this creamy potato salad with red potatoes, celery and hard-boiled eggs, plus all the usual suspects for flavour. The secret is in the sour cream and mayo mixture. Yum!
Single-Serve Hummus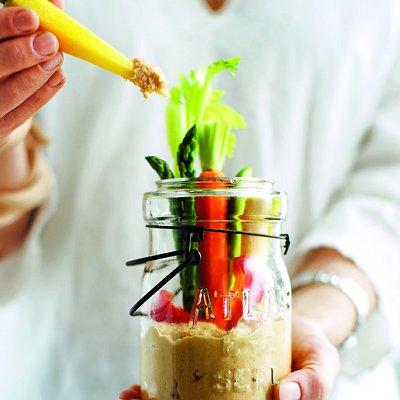 Make your own vegetable snack packs with mason jars, hummus and veggies cut thin and long. Add a few spoons of homemade hummus to each jar, stick the veggies in, and close the lid for an easy DIY travel container: single-serve hummus on the road. This one will keep well while travelling.
Manchego Cheese and Chorizo Skewers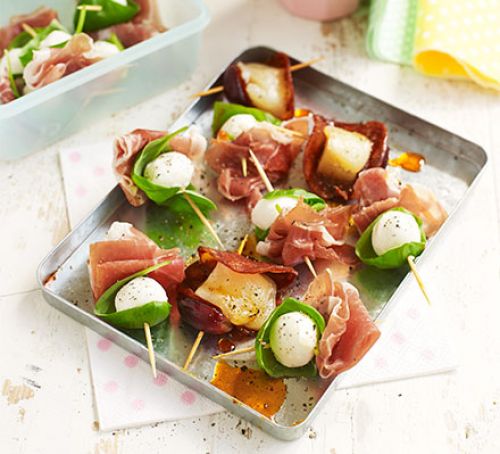 A good picnic has lots of options: appetizers, salads and sandwiches galore. Try these simple cheese and chorizo skewers! Switch the manchego and chorizo for any type of deli meat, charcuterie or cheese you have on hand. Mozzarella, fresh basil and prosciutto is another good one.
Strawberry Rhubarb Hand Pies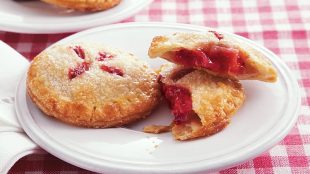 Bake these strawberry rhubarb hand pies ahead of time. After all the appetizers and mains have been cleared from the picnic basket, everyone will want a sweet treat to cap off a great meal.
Picnic-Perfect Brownies
Who doesn't like brownies? These picnic-perfect brownies are topped with walnuts, butterscotch and chocolate chips. Sounds heavenly to us!
Still need a few more ideas to feed the crew?
● Healthy Potluck Recipes for a Family RV Cookout
● Healthy Recipes on the Road
● Crowd-Pleasing Summer Camping Recipes
It doesn't get better than dining al fresco on the picnic blanket in the summertime – especially on #NationalPicnicDay.
Which picnic recipe is your top pick? Share it with us in our Wildhood Recipe Club or on our social channels: Facebook, Twitter, Instagram and Pinterest.