Attending a local RV Show is the ultimate opportunity to shop for your new RV! Whether you are looking at joining the trend and getting into the RV lifestyle, or you are a seasoned RV Pro looking to upgrade your unit, this is the time to get the best deals. A typical large market RV Show will have several hundred units of every RV brand and type on display to the consumer from a large assortment of local RV dealers. It's up to you to research and choose the RV that's right for you.
Show Tip #1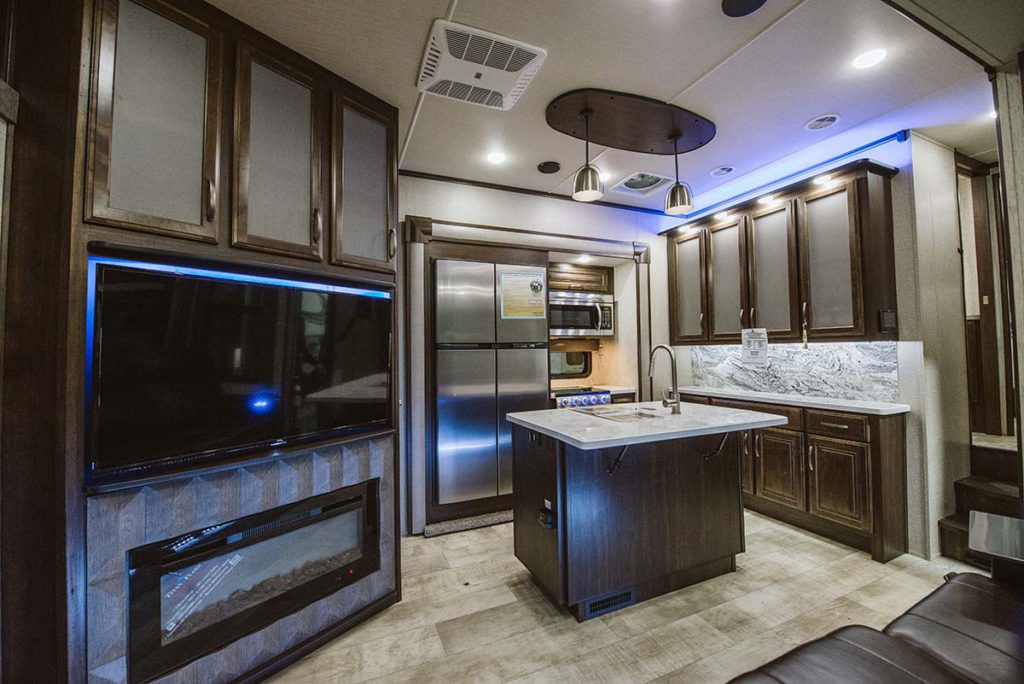 This is your ideal opportunity to learn more about the RV Lifestyle and to get all of your questions answered by those in the know! The vast size of the show can be overwhelming with so many units and attractions all under one roof, so doing some research beforehand will greatly help to prepare you for the best show experience possible.
Show Tip #2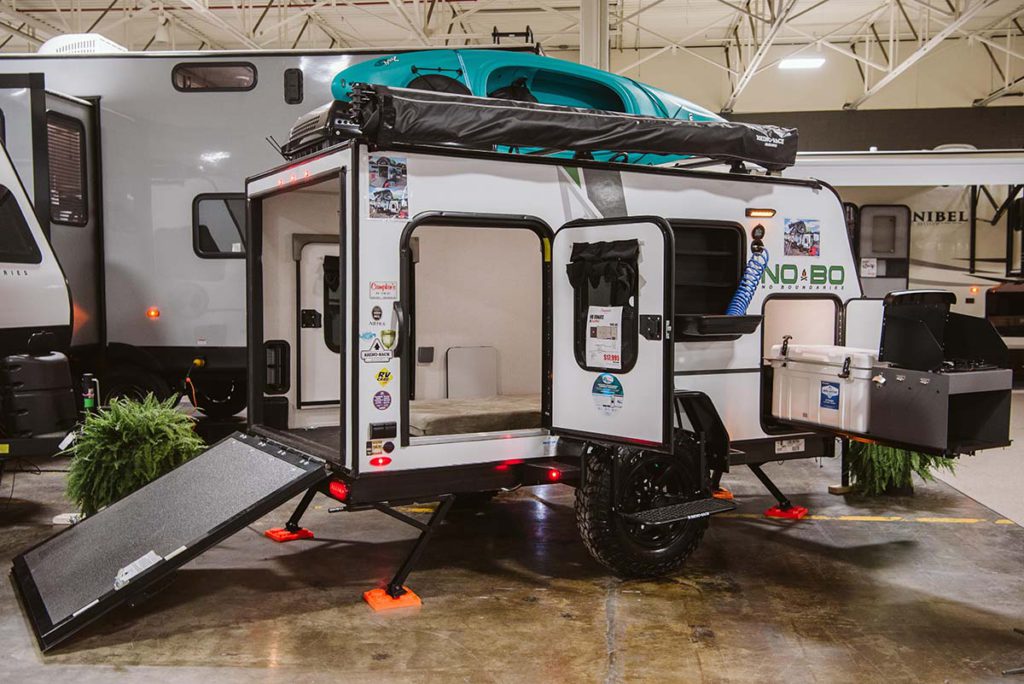 What type and size of RV is best for me?
Recreational Vehicles range from folding trailers (pop up campers) that can start at $5,000 to Class A (Bus Style) Motorhomes that could cost you over $500,000! Critical questions that you need ask yourself before attending the RV Show are as follows:
What type of an RV is best for me? Do I want a Motorhome, a Park Model, a Travel Trailer or a Truck Camper' What size of an RV can my vehicle pull?
Where can I store my new RV? How often do I plan to use my RV?
How many people will be sleeping in the RV? Do I need bunk beds' How much storage will I need?
Washer/Dryer' Home Theatre? We have it all! Make a mental picture of what the perfect RV would look like, and then look for it at the show!
Need some help? Use our RV Comparison tool and find out more about each type of RV.
Show Tip #3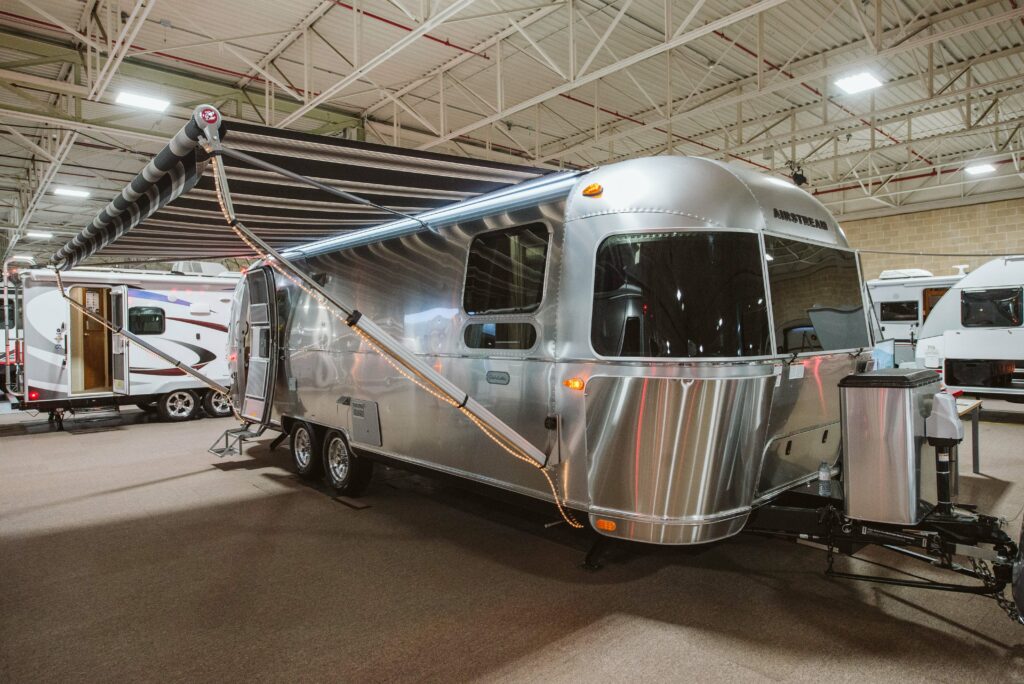 Make sure to set a budget before you go shopping.
Remember bigger and more expensive doesn't always mean more room. Some Class A RVs (the largest available) may only have sleeping quarters for two or four, while smaller RVs may have the room to sleep 6-8 persons. If you will be traveling with children look for travel trailers which often offer bunk beds or drop down beds.
What is my budget? Most RVs can be amortized over an extended period making them much more affordable than you thought. Many shows all have Financing Representatives from major banks on site so that you can have your loan approved right at the show.
Show Tip #4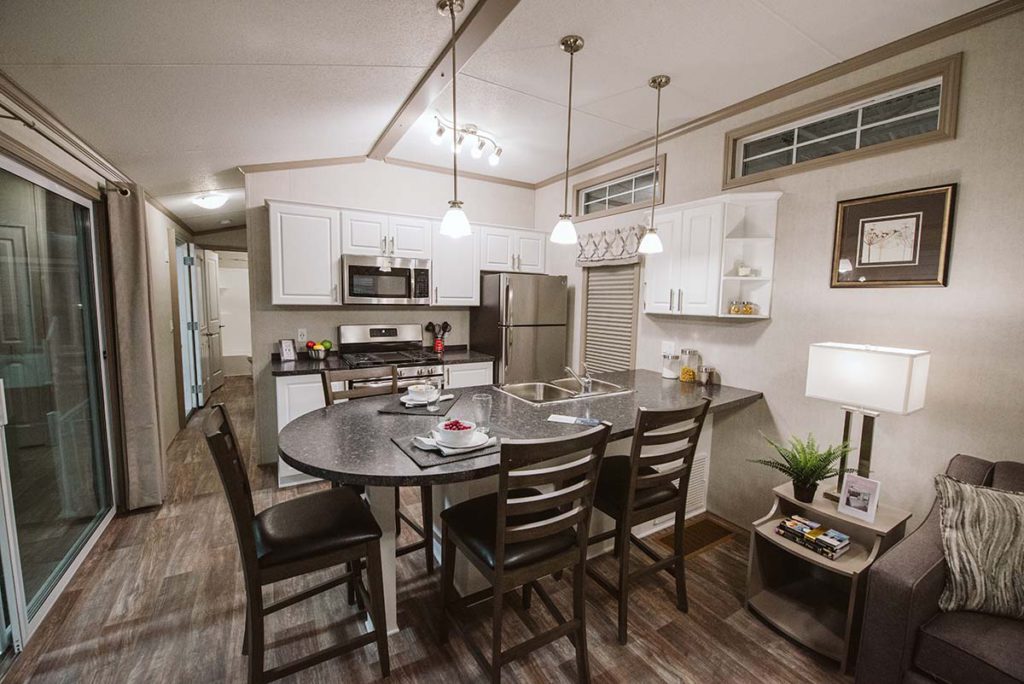 Attend the show on the quietest day possible. Not everyone has a flexible schedule, but if you can avoid the Saturday crowds, the RV show experience will be exponentially more enjoyable. Other options include Friday before the after-work crowd and Sunday afternoons.
Show Tip #5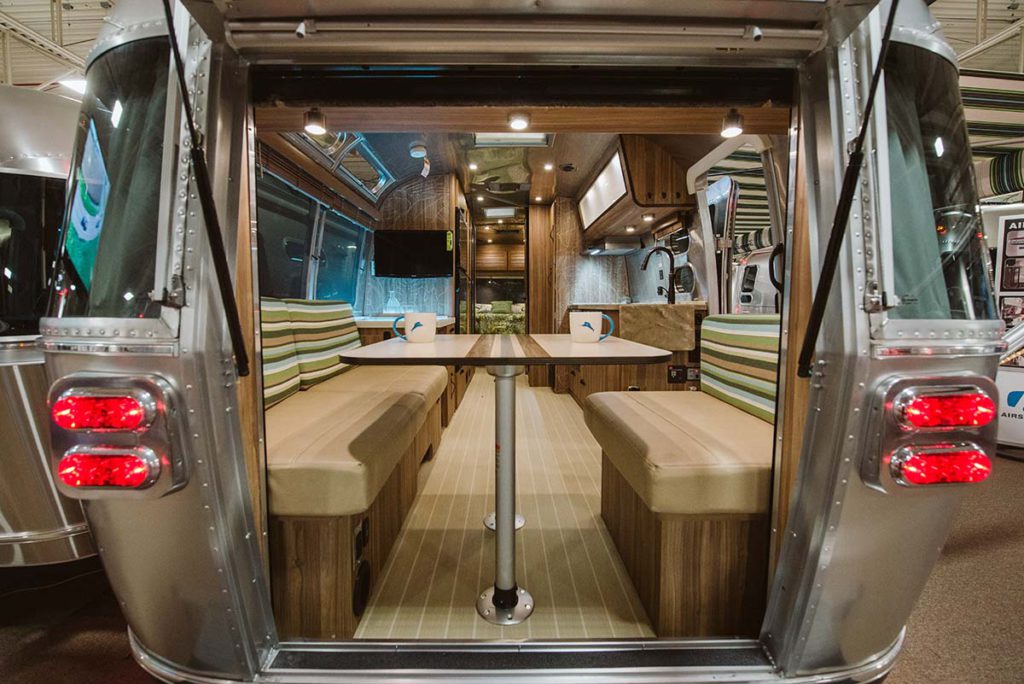 Talk to the manufacturers' representatives. At the larger shows, RV manufacturers send representatives to support the dealers. They are a great resource of information since they usually know the models much better than the dealership's salespeople. If you have specific questions or concerns about a model or want help comparing two units, ask to chat with a rep.
Show Tip #6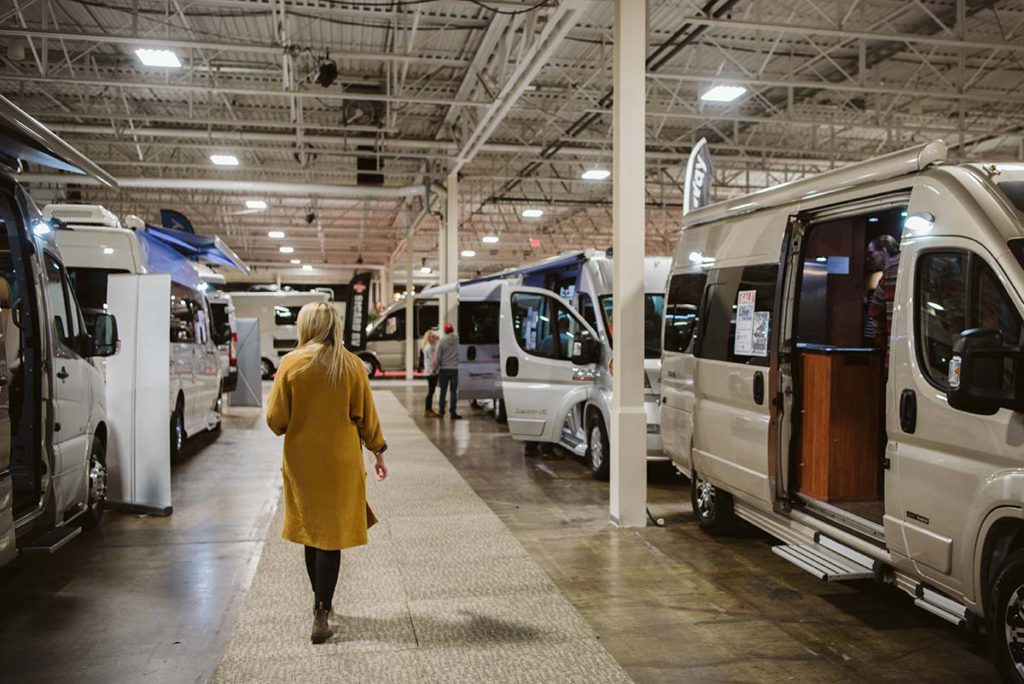 Make sure that you bring along your whole camping family with you to the show to share in your buying decision. After all, it's your family who will be the ones enjoying the RV! Plan on spending several hours at the RV Show and make sure that you wear comfortable shoes and attire. Now that you have you done your homework, it is time to begin the actual shopping.
Above all, remember to enjoy your RV! RVs are the perfect way for families to escape the stresses of everyday life. Packed with essentials – bathrooms, kitchens, and sleeping accommodations  – RVs provide a convenient way to travel with all the comforts of home. Plus, RVs have all the 'extras' like TVs, stereos, storage for your toys, air conditioning and even computer stations and game systems.
Any of our dealers exhibiting at RV shows can guide you through the process of purchasing your first RV with useful RV buying tips – all you have to do it head down to your local show and get into the RV lifestyle!
Credit: Canadian Recreational Vehicle Association