Things To Consider between new or used RVs
So you're ready to join the world of RVing – Congratulations! Now the important question: to buy new or used? Navigating the process of this questions can be a little daunting, especially those new to RVing. But, by asking yourself a few key questions and writing down the pro's and con's of each, you'll be off enjoying your new or pre-loved RV in no time. The biggest advantage to buying a pre-owned RV is price. You're going to get a lot more bang for your buck if you take this route. However, a new RV can come with affordable financing options, will have a full warranty and feature the latest and greatest in design. In addition, no one else will have ever lived in your RV and the mileage won't be racked up.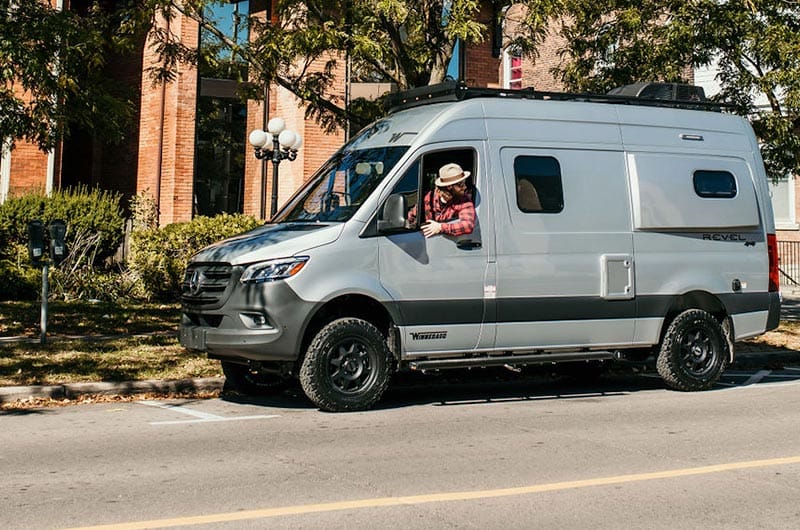 Pro's of buying used:
You can save a ton of money
You can opt to rebuild and make it your own project
Insurance is cheaper
Con's of buying used:
Previous owners
Hidden maintenance issues
Limited selection
If you are going with a used RV, look for models  that are 5 to 10 years old or more and you can save a significant amount of money over buying new. When looking at used RVs and the sale price, factor in any costs if you plan on gutting the inside and replacing different areas of the unit– like the bed and any additions such as battery upgrades and solar.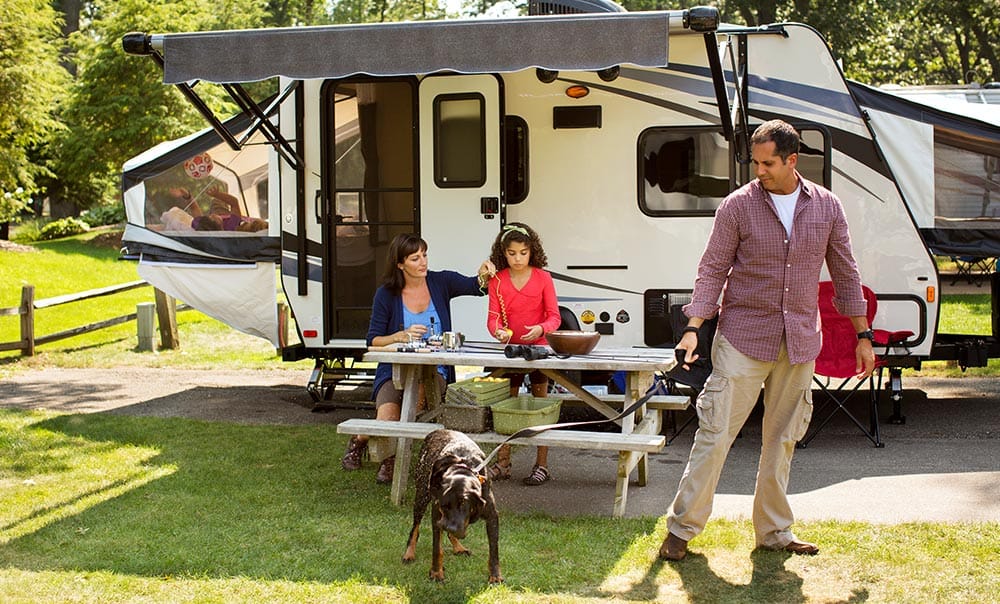 Pro's of buying new:
Enjoy the latest technology and floor plans
No worry about hidden maintenance or previous wear and tear
Manufacture warranty
Custom options
Con's of buying new:
High depreciation
High prices (depending on the features you choose)
High insurance costs
When starting out, it's cost-efficient to buy a used RV. It's important to note that you're safer if you buy a used RV from a dealer than a private buyer, but, just like buying a used car, there is still the possibility of running into issues. Many RVer's enjoy testing out the waters by renting and then upgrading to new when they are ready for the next step
If you're lucky enough that buying a new RV is in your horizons, the biggest plus is that you're covered by the manufacturer's warranty and any extended warranty you buy through the dealer. If something goes wrong, you have the support you need.
Ask yourself the following questions:
How will you use it?
When will you use it?
Who else will use it?
Where will you use it?
If you answered the questions confidently, if you're a veteran whose found their RV groove, then buying new might be your next step. If this is your first RV purchase or you're still finding your path, buying used might be your best bet. You'll be able to get an RV that's only a couple of years old, with tons of features, at a much more affordable price while you figure out your RV style.