Hit the Road for Fall Foliage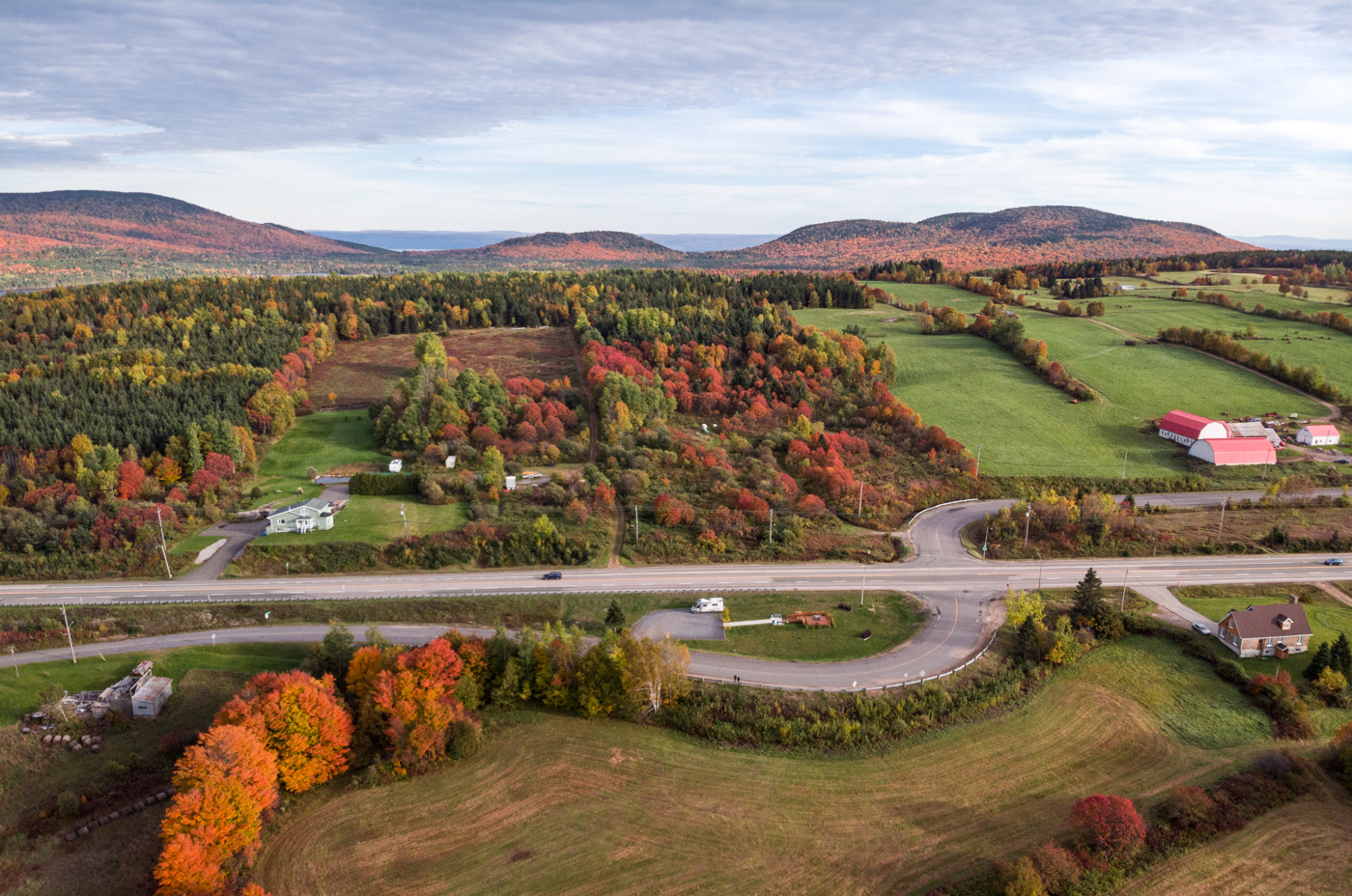 September 13, 2019
Have you planned your fall road trips yet? Here's an idea: tons of Canadians flock to see fall foliage in its peak! So many, in fact, that there are websites and live streams dedicated to updating fall colour reports daily for foliage photo-op chasers.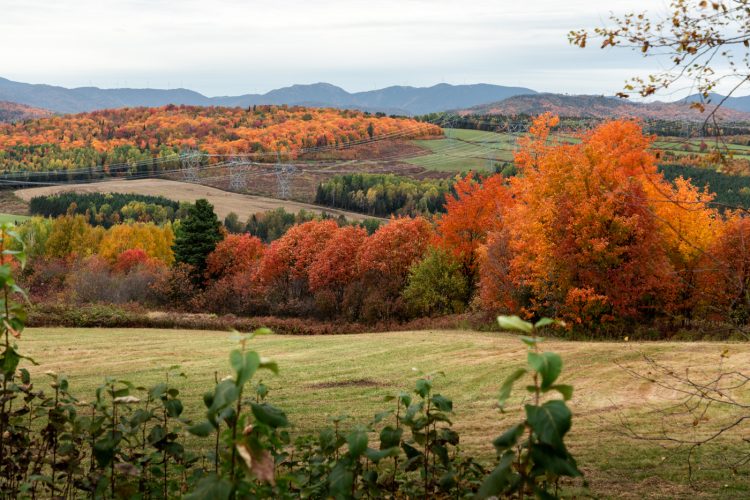 Now, we know that sometimes it's harder to head into the wild when summer ends. For those of you choosing easy city destinations for fall vacations, whether to visit your kids at university or just hanging out near your hometown, we rounded up the best spots to snap photos of autumn in full colour! While enjoying the views, brush up on your smartphone photography skills to enter the 2019 Wildhood Photo Contest.
Without further ado, keep the camp vibes going through shoulder season snapping photos of fall foliage in these Canadian destinations.
Winnipeg, Manitoba
For the best fall colours in Winnipeg, check out St. Boniface in the evening when the lights illuminate the changing leaves or stroll through Assiniboine Park and grab lunch to go from the cafe. Of course, just outside the city, Manitoba's rolling hills, tundra, and prairies offer beautiful autumn views.
Regina, Saskatchewan
Want fall colours in Regina? Wander around Wascana Park, warming up between photo-ops in the galleries, museums, and cafes. Walk the trails of Les Sherman and Kiwanis Parks if you want to enjoy the fresh fall air or tour downtown Regina for urban views.
Halifax, Nova Scotia
Sir Sanford Fleming Park is a local favourite for fall colours in Halifax. The park is open April through November each year, closing just after the leaves fall. For quintessential Nova Scotian views, explore the Halifax Waterfront long into autumn.
Fredericton, New Brunswick
What better place for fall foliage than a forest of hundreds of years old trees? Odell Park in Fredericton comes alive in autumn. Next, stop by College Hill for beautiful views of the University of New Brunswick before strolling through downtown to snap some urban autumn photos.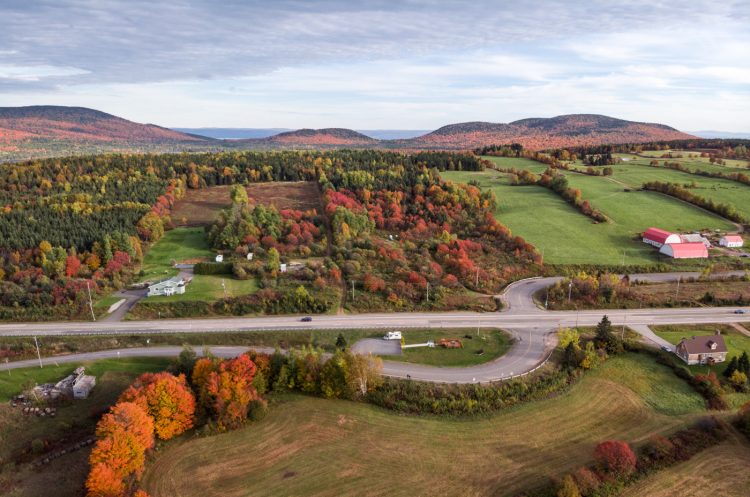 Montreal, Quebec
First things first, you need to see Mount Royal Park in the fall. Next on the list: stroll through Old Port or take the metro to Jean-Drapeau Park. You can't go wrong in this city if you're looking for leaves changing colours!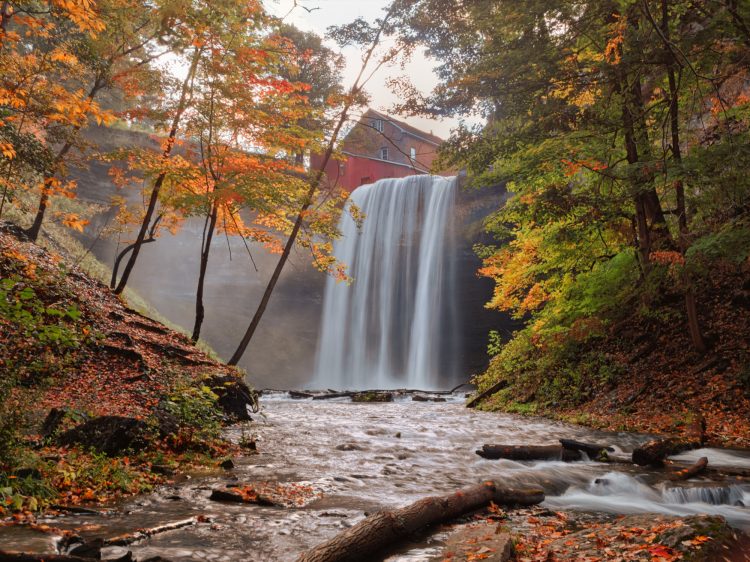 Niagara, Ontario
Niagara has a few autumn viewpoints worth checking out. First, drive the Niagara Parkway along the Niagara River from Fort Erie to Niagara-on-the-Lake. Wine country is beautiful in the fall! Then catch the changing colours overlooking the waterfalls from the Skylon Tower.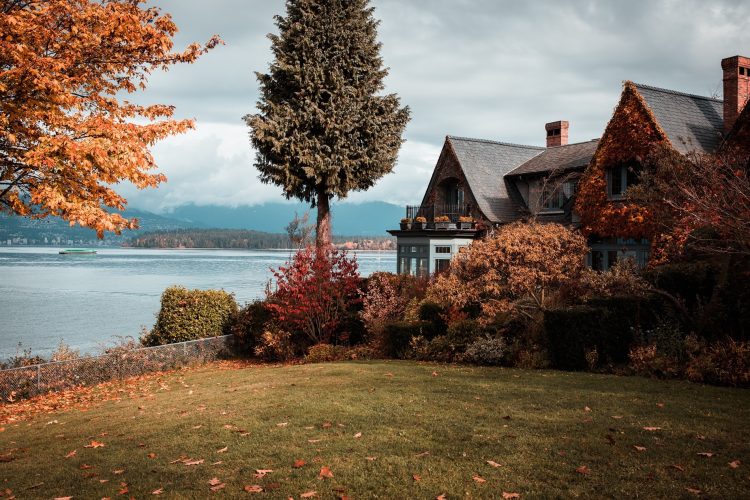 Vancouver, British Columbia
Stroll along the Stanley Park Seawall for vibrant fall views or ride an aquabus to spot changing leaves along the cityscape. Granville Island is a good autumn outing as well!
Calgary, Alberta
You can find fall colours all over Calgary: Prince's Island Park, Fish Creek Park, and Glenmore Reservoir to name a few. The challenge with Calgary is that the weather changes quickly. Catch those fall colours before they're covered in snow!
Where will you go for fall colours this year? For some reason, autumn's cool mornings, warm meals, and cozy nights around the fire makes camping that much better. There are wildhood adventures around every corner in Canada, even in the shoulder season⁠—rain or shine, you're sure to have fun! Go unwind and unplug in the great outdoors.
Let us know where you go by sharing photos of all the best destinations for changing fall colours with us on Facebook, Twitter, Instagram, and Pinterest.