Gear up! Awesome Fat Bike Trails in Canada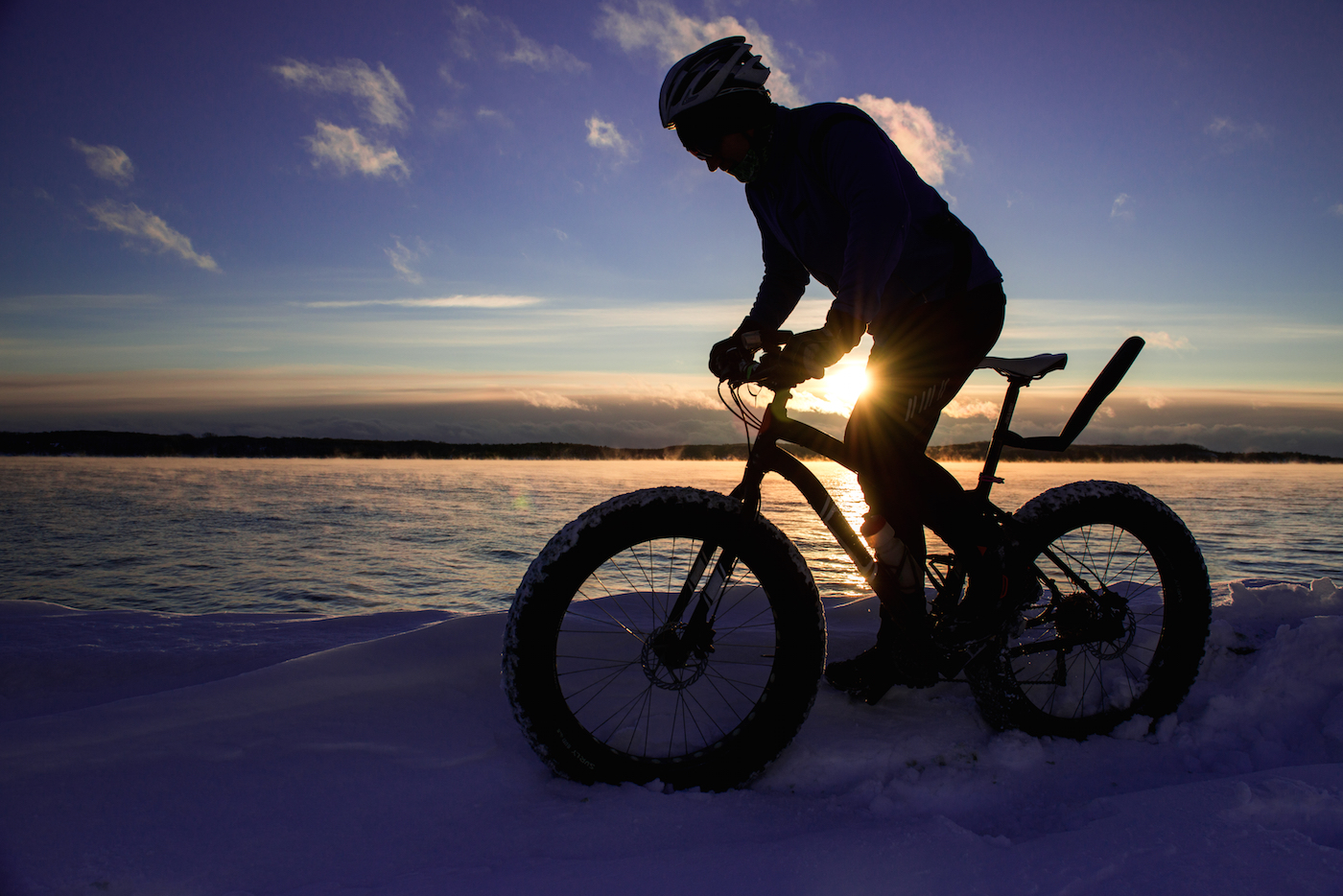 September 25, 2018
We already know that you can keep the camp vibes going through the shoulder season, but what about the snowy season? We've already seen our first snowfall in some areas of Canada… which means it's time to dust off the fat bike and start planning your next outdoor trek, right? Right!
There are plenty of places to mountain bike through the snow-kissed months in Canada. All you need to do is pack up the winter essentials and hit the road to find your Wildhood!
Mont-Sainte-Anne
Of course, Quebec is home to some amazing fat bike trails! Mont-Sainte-Anne is a biker's dream northeast of Quebec City. The summer mountain biking trails are expected to stay open until October 8 each year. And once the snow hits the ground, it's the perfect time to get your fat bike ready to explore this winter wonderland!
Nearby RV-friendly campsites: Camping Mont-Sainte-Anne, Camping Lac Aux Flambeaux, plus more listings here
Hardwood Ski and Bike
Head to BruceGreySimcoe in Ontario's snow belt on weekdays to ride your fat bike through the powder-covered paths. Hardwood Ski and Bike even hosts fat bike races each year through these beautiful views. In the meantime, their trails are open for the fall season. Who's coming with us?!
Nearby RV-friendly campsites: Happy Hearts Park, Lands End Park, plus more listings here
Falcon Ridge Ski Slopes
Manitoba is great for fat biking, too! And Falcon Ridge Ski Slopes is the place to bring your bike in the winter months. They call themselves an "old school ski resort" in Whiteshell Provincial Park and the retro vibes are strong here. Pack some warm layers and enjoy the trails around Falcon Lake!
Nearby RV-friendly campsites: Pine Tree Campground plus more listings here
Banff National Park
What would this fat-biking roundup be without Banff on it? There are a handful of trails in the area that are available to fat bikers: Tunnel Mountain, Lake Minnewanka, Goat Creek Trail and Moraine Lake Road. Each of these locations offers stunning Rocky Mountain views. Warm up in Banff's town centre after a day on the snowy trails.
Nearby RV-friendly campsites: Tunnel Mountain, Spring Creek Mountain Village, plus more listings here
Fernie Alpine Resort
If you like fresh powder, Fernie is the place to go out west – no matter your choice of transportation around the mountain! Fernie Alpine Resort is renowned for its snowfall and skiing, but have you tried fat biking on the trails? Better yet, your pup can come too! We'll see you and your four-legged friends on the trails.
Nearby RV-friendly campsites: Fernie RV Resort, plus more listings here
Silver Star Mountain Resort
It's no surprise that there's more than one fat biking location in British Columbia. This province is a fantastic destination for the outdoors! Silver Star Mountain Resort in the Okanagan is the perfect fat biking getaway. The resort hosts group rides, offers rentals and grooms designated trails for bikers. Plus, who wouldn't love to getaway to the Okanagan for a winter holiday?
Nearby RV-friendly campsites: Silver Star RV, Swan Lake RV Park & Campground, plus more listings here
In and Around Fredericton
Fat biking is popular on the east coast, too. Choose from the many maintained trails near Fredericton, New Brunswick, if you want to ride your bike all year-round. This city is so close to nature that it's no wonder outdoor activities are local favourite!
Nearby RV-friendly campsites: Sunbury-Oromocto Park, Everetts Campground, plus more listings here
Canadians love the great outdoors in the fall and winter. Our country is fun to explore any time of year. Now is the perfect time to start planning your next RV trip!
As always, let us know where you go. Follow along on Facebook, Twitter, Instagram and Pinterest for more outdoor adventures!