Whether you've taken one RV weekend trip or a full summer road trip, you might be wondering, "Could I live the RV life? And how do I know which rig is right for me?"
Choosing an RV is its own adventure. There are moments of pure excitement alongside a bit of stress and anxiety. If you're hoping to become a full-time RVer, purchasing a rig is the same as buying a new home! 
Finding an RV that works for you
There's no right or wrong answer when it comes to choosing an RV. What's perfect for your friends might not be the best rig for you. So think about why you want and RV and what your perfect RV trip would look like.
Consider these questions before diving into information about the different types of RVs: 
Do you want a rig with all the comforts of home

or

are you OK with only the essentials?

Will you spend lots of time on the road

or

find a permanent spot at a campground?

Do you prefer to tow a trailer

or

drive and sleep under the same roof?

Will you travel solo, as a couple, or with the whole family?

Do you prefer camping, glamping, or sleeping in a cozy master bedroom?
Clearly, there's a lot to think about! Our RV Persona Quiz also helps make recommendations based on your lifestyle.
RV Types: Which is right for you?
There is truly an RV type for every budget and lifestyle. Keeping your travel style in mind, browse these common RV types to see which interests you.
Travel Trailers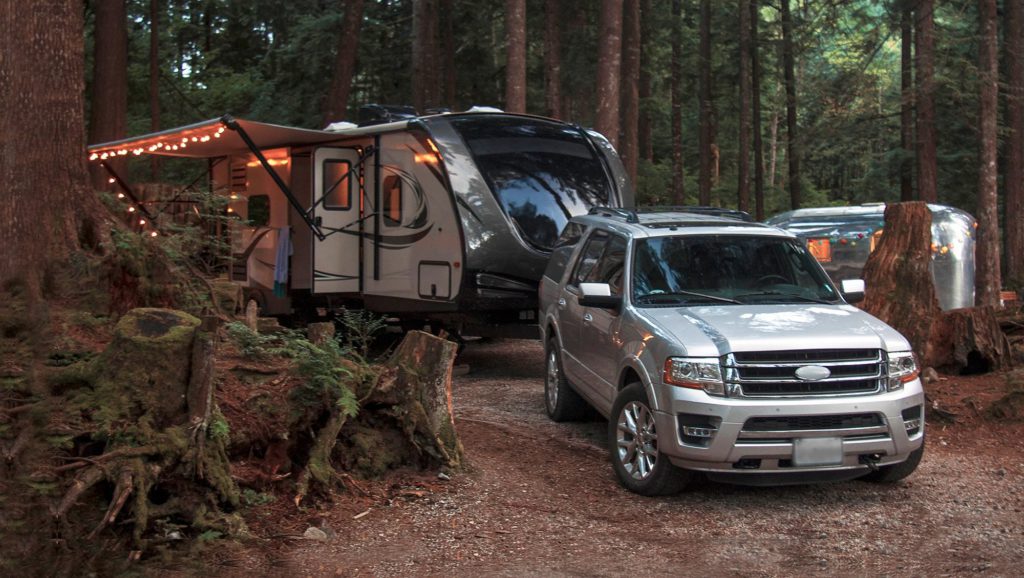 These rigs can be conveniently towed behind cars, pickup trucks, minivans, or SUVs. They come in a wide range of floor plans and sizes, making it easy to find the perfect RV for you. 
Popular variations on travel trailers include the toy hauler and tent trailer pop-ups. Truck campers are the only travel trailer with no wheels. They lock onto the backs of pickup trucks, offering convenient sleeping quarters that offer shelter from the weather.
Pros: Travel trailers are perfect for travellers who want to unhitch their sleeping quarters at the campground. This frees your vehicle to take drives around town or local parks. 
Cons: Hitching and unhitching takes time and physical energy. The driver and RV passengers are also separated when using a travel trailer.
Fifth Wheel Trailer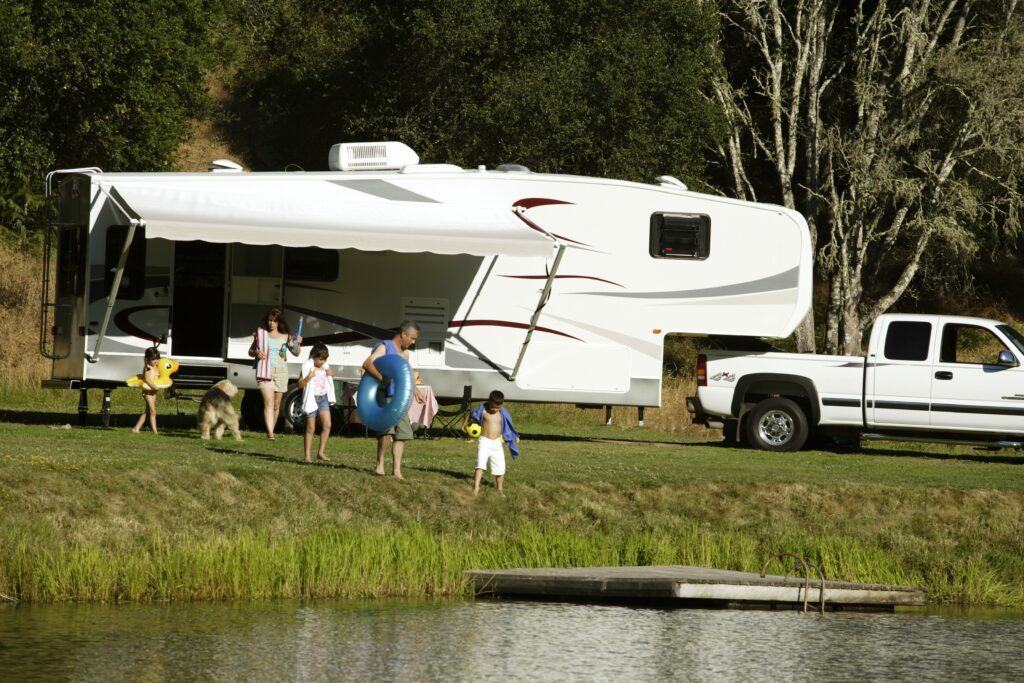 Fifth wheels are giant towable RVs with a raised extension that locks into the back of a pickup truck. This makes fifth-wheel trailers more stable than other travel trailers. Fifth-wheel trailers are also perfect for families because they have a separate bedroom "upstairs" on the truck bed.
Pros: Fifth wheels are the perfect towable RV for full-time RVers. They are big enough to feel like a cozy home inside. And they're also safer because they're more stable than other travel trailers!
Cons: Fifth wheels need a strong, heavy truck to haul them around. Their size can also be intimidating for first-time RVers.
Class A Motorhomes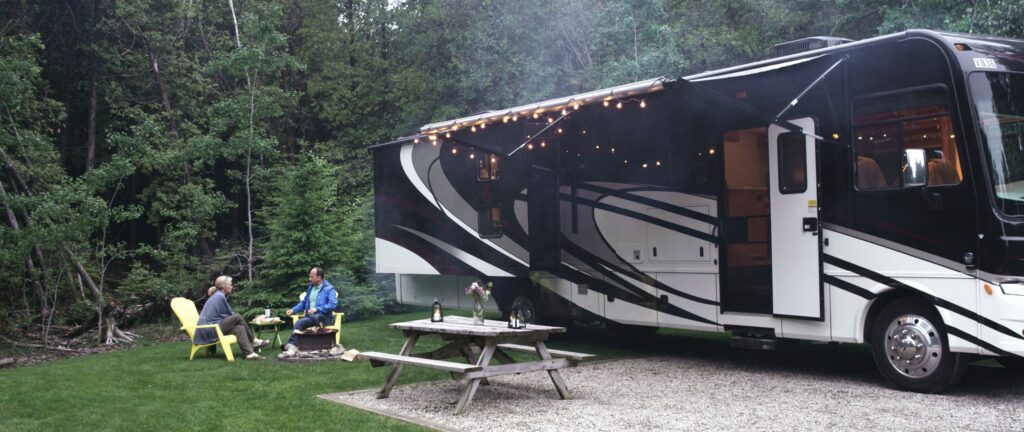 Motorhomes are an all-in-one vacation home and vehicle. Because the cab and living space are attached, motorhomes often look like buses. 
Class A motorhomes are the largest RV style. They offer spacious living quarters for couples or families who want fun and privacy. Since Class A motorhomes are one-level RV, they are safe for passengers who want to walk around when the RV is in motion. 
Pros: Class A motorhomes are large and luxurious! They're perfect for comfortable living on the road. They also often include extra amenities like laundry machines, icemakers, and spacious bathrooms.
Cons: As the largest RVs on the market, Class A motorhomes are expensive to buy and maintain. Their massive size also makes them difficult to maneuver on the road. Many Class A motorists need to tow a smaller vehicle for short trips outside the campground.
Class B Motorhomes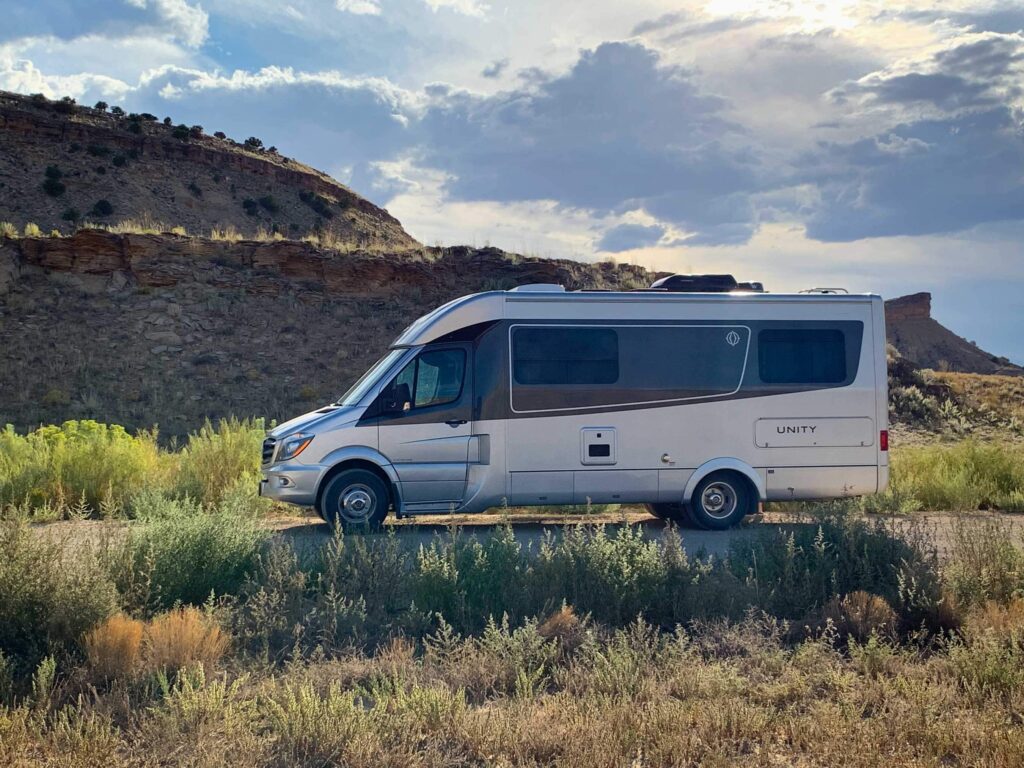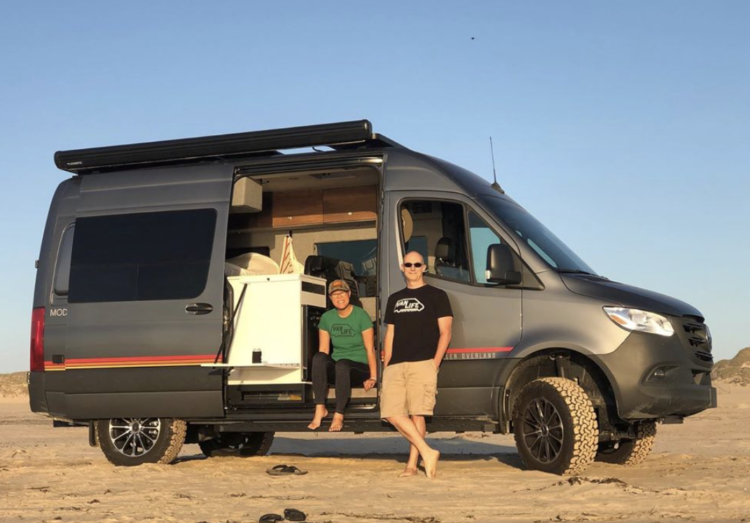 Class B motorhomes have gone viral on social media under the #vanlife tag. And they're popular for good reason! These converted vans are nimble and efficient, perfect for minimalist nomad couples or solo RVers. Class B motorhomes often include dining room tables that convert to beds and space-efficient "wet baths" that combine the shower, sink, and toilet area.
Pros: These RVs are convenient to drive and park. Maintenance and fuel also tend to be more affordable.
Cons: You might feel cramped in a Class B, especially if you want to use your RV for long-term living. These converted vans often have less storage and fewer amenities than other motorhomes.
Class C Motorhomes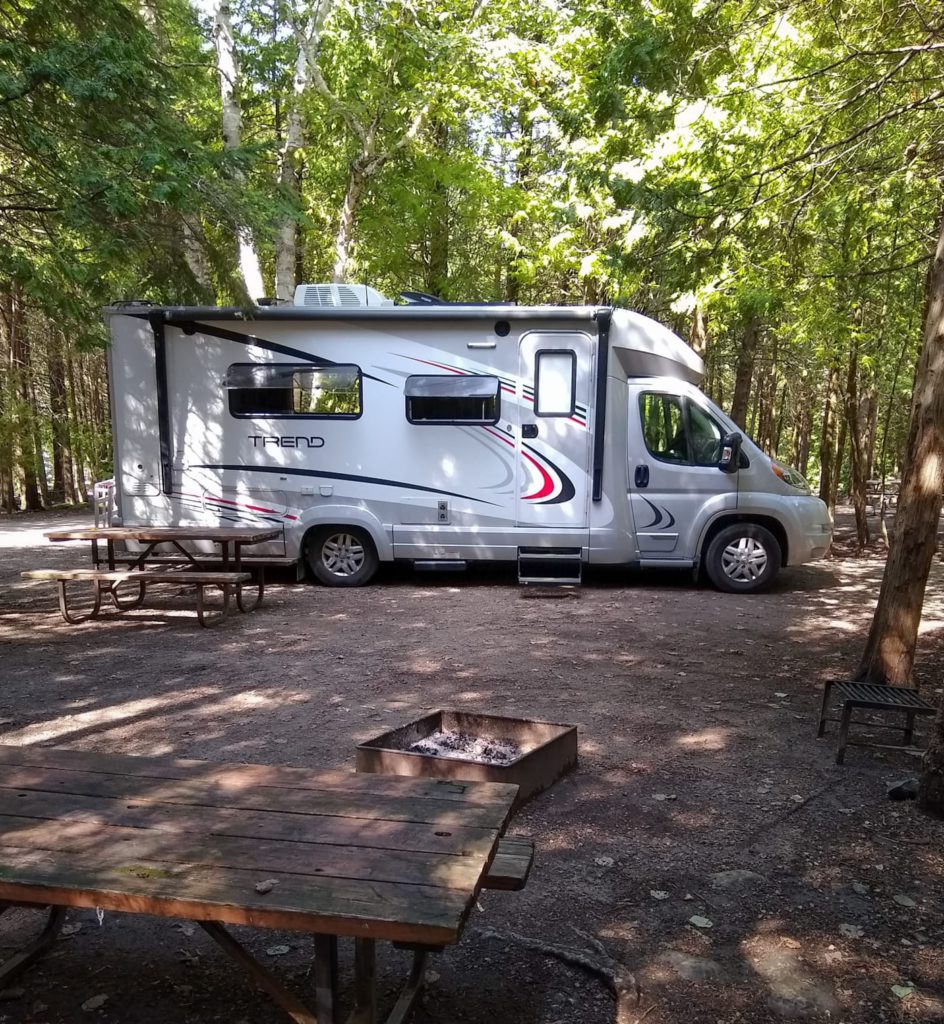 Many travellers think Class C motorhomes are the best of both worlds. They offer more living space than Class B without the oversized challenges of Class A. These motorhomes are so popular that they're practically an icon in the RV world. 
You can identify a Class C motorhome by its cab-over bunk and truck-like front end. Depending on the model, some RVers still tow a small vehicle for in-town excursions. 
Pros: These motorhomes have ample living quarters stocked with basic amenities like kitchenettes and bathrooms. They often include extra storage while remaining more maneuverable than Class A motorhomes.
Cons: Though more affordable than luxury Class A rigs, Class C motorhomes still come with a high price tag. And if engine trouble strikes, your home will be stuck in place until you can arrange repairs. Depending on the specific Class C model, you might need to tow a smaller vehicle for short trips and errands.
Narrowing your options
So which of these styles is best for your lifestyle? Only you can answer that. Narrow your options with our RV Comparison tool! It allows you to see side-by-side similarities and differences of two or three models at a time. 
Have the perfect RV in mind? Get a sense of what your finance payments could look like with our RV Affordability Calculator!