The Baeumler's were excited to be exploring Western Canada but with only 10 days, it was a jam packed itinerary of some of their must-see bucket list items in the Alberta Rockies. Thanks to Travel Alberta and Pursuit Banff Jasper  for helping them check off all their rocky mountain adventures!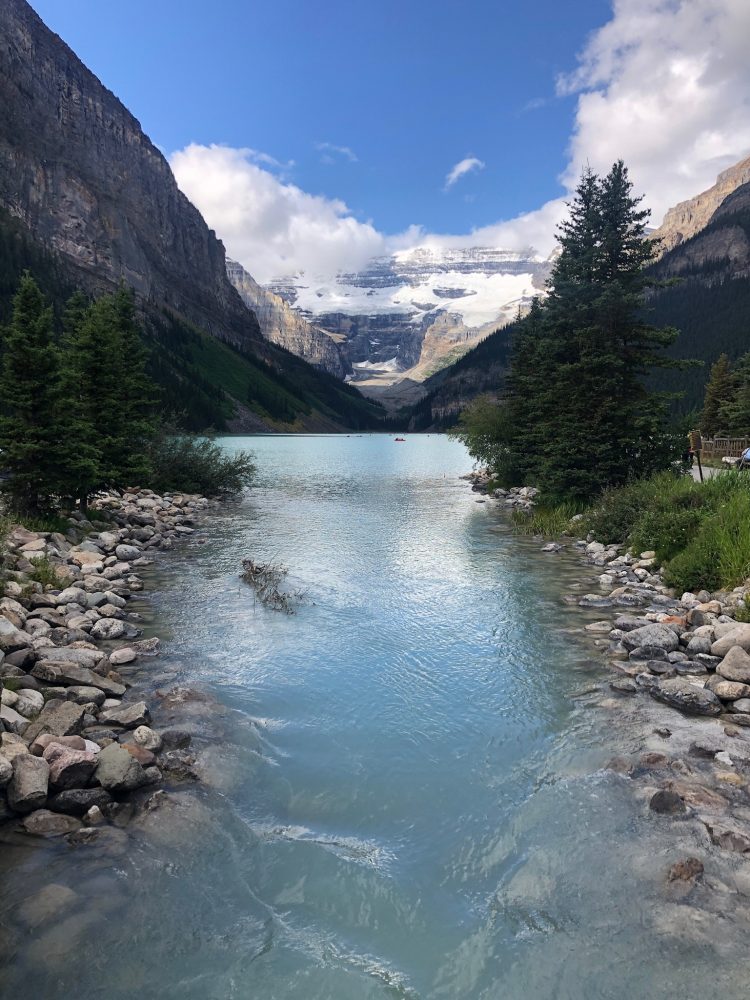 Sulphur Mountain Gondola
The Baeumler's first stop was one of Banff's most popular attractions–the Banff Gondola on top of Sulphur Mountain. The view on top is nothing short of magical. With six stunning mountain ranges and the Bow Valley below, it's no wonder why this is considered an activity perfect for the entire family.  "Only from the top of a mountain do you realize how small everything down below is," says Bryan. "I'm so glad I got to share this with my family. I came here when I was younger with my parents and it's full circle bringing my kids with me."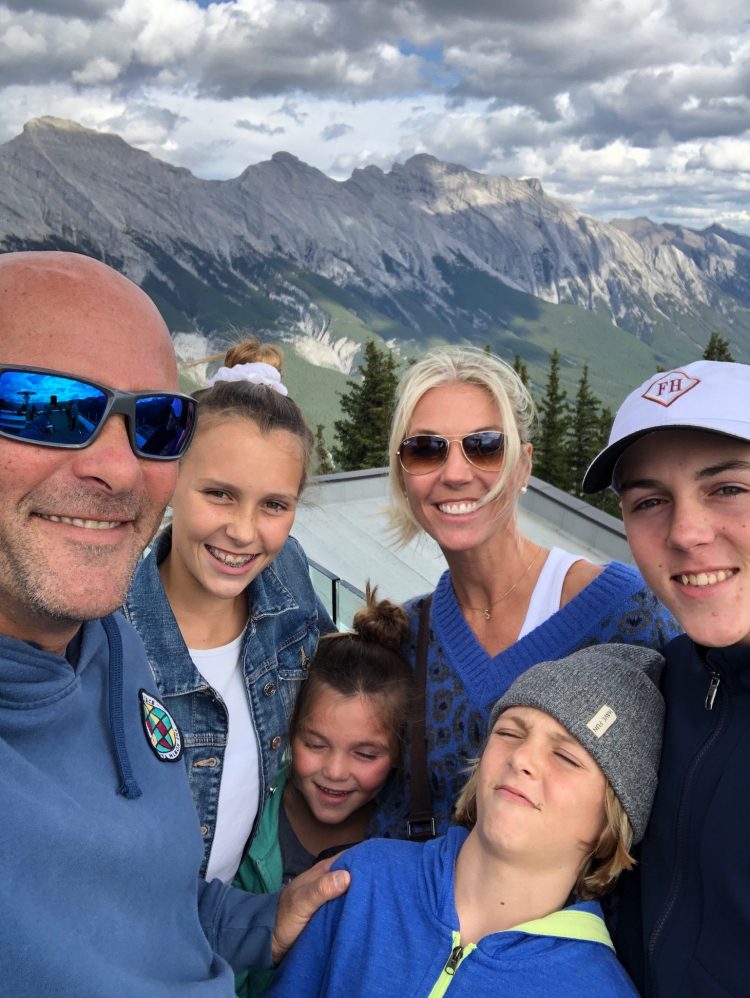 Lake Louise
Basically straight from Instagram out the door of their RV, the Baeumler's pulled up and enjoyed the breathtaking and immensely popular Lake Louise. With its emerald green water, and internationally renowned view, it really is as beautiful as it looks online. What you don't get to experience on your feed however is the crisp mountain air and the fresh glacier water. Plus you can explore the lake itself with rentable canoes or the family can walk around the shoreline trail and if your up to it, up to Lake Agnes's infamous Tea House.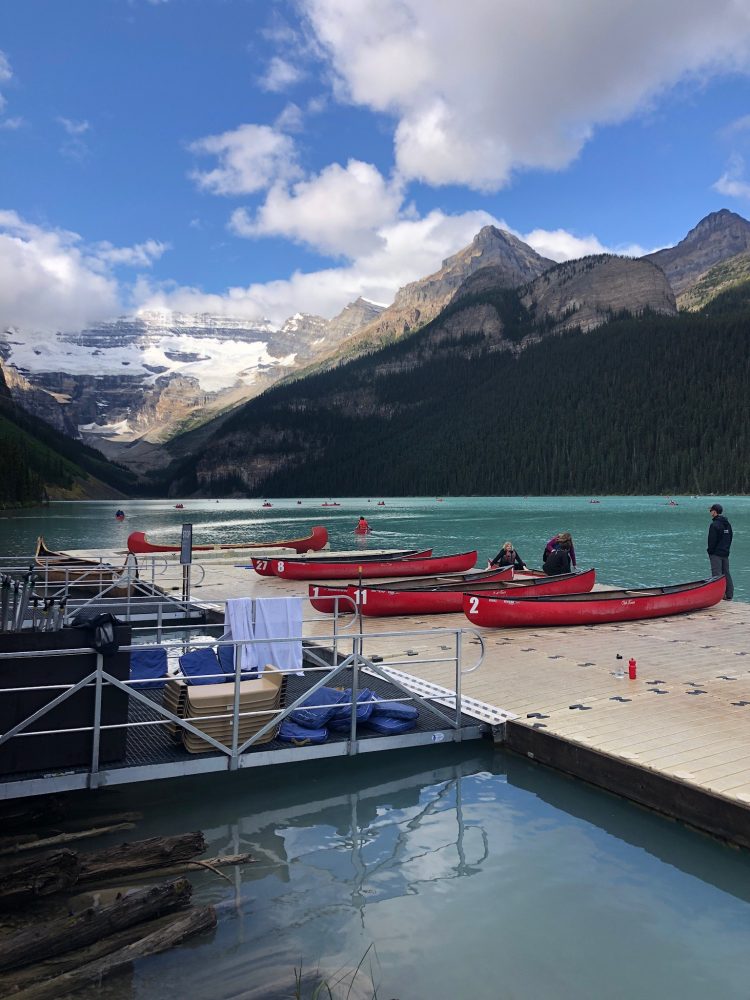 Columbia Icefield
One of the attractions that was the first mentioned on the Baeumler's list was the Columbia Icefield. The family took the Ice Explorer bus up the glacier and hopped off to enjoy the view. JoJo, the family's youngest, even enjoyed drinking fresh glacier water straight from the stream! "This place is absolutely spectacular!" says Sarah, "It is just stunning. If you haven't been here before, we absolutely recommend you make the trip."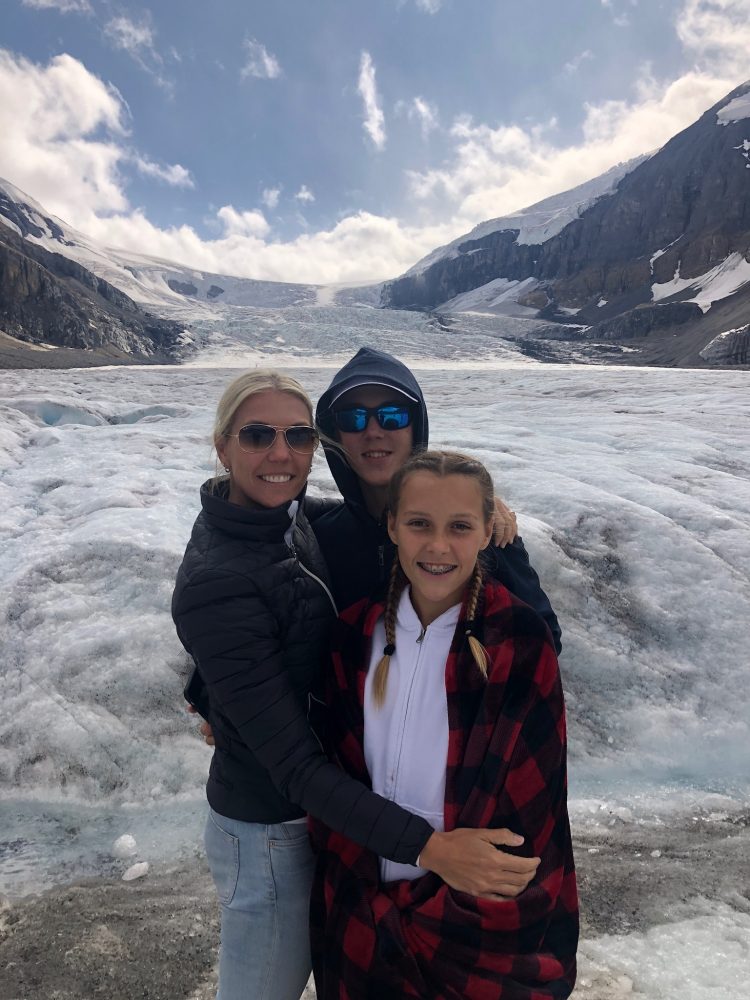 Although the fun in the rockies was short, the Baeumler's were so happy to have experienced so many amazing attractions. "If we had the time, I would park the RV and stay in one area for 3-4 days," says Bryan. "There are so many things to do in and around the national parks, but I'm glad we got to do all of the major items on our list. We'll just have to come back and explore it all over again!" 
Follow along @bryanbaeumler and @gorvingcanada on Instagram or right here at www.gorving.ca to catch all the action and updates of the Baeumler family. Inside a beautiful Bucars RV, the B-Team is now officially on their way to Beautiful British Columbia. Where do you think they'll be stopping?