Have you noticed how many people are doing cool things with their RVs these days? So many families are selling the house to hit the road full-time! With RVing on an upward swing, we thought we'd give you a look into the benefits of trying it full-time.
Freedom to See More
Want to see the East Coast? Drive there! Want to head south? Do it! Nothing holds you back from seeing all the sights you could dream of seeing in a lifetime if home is where you park it. We have lots of destination inspiration when you're ready to plan your trip.
Image via: RV to Freedom
No More Debt!
It's less expensive to live life on the road if you plan ahead and spend smart. In general, there are fewer bills to tie you down, but also fewer reasons to fall into consumerist habits when living in a small space. Full-time RVing lets people step off the treadmill or at least slow down a bit.
Minimal Lifestyle
Speaking of small-space living… the minimal lifestyle full-time RVing allows also includes quiet time. Relax, unschedule, and unwind in the great outdoors each day! Imagine how calm life would be if you lived it primarily in the wild? You could follow summer year-round, read and capture moments and make memories of wildhood day after day. Having fewer belongings makes space for more experiences. Doesn't that sound nice?
Closer to Nature
RVing and nature go hand in hand! Get closer to your wild roots by immersing yourself in new parks, forests, and views every day you spend on the road. There's so many benefits to exposing your family to nature consistently. What better way than to live surrounded by wildhood full-time?!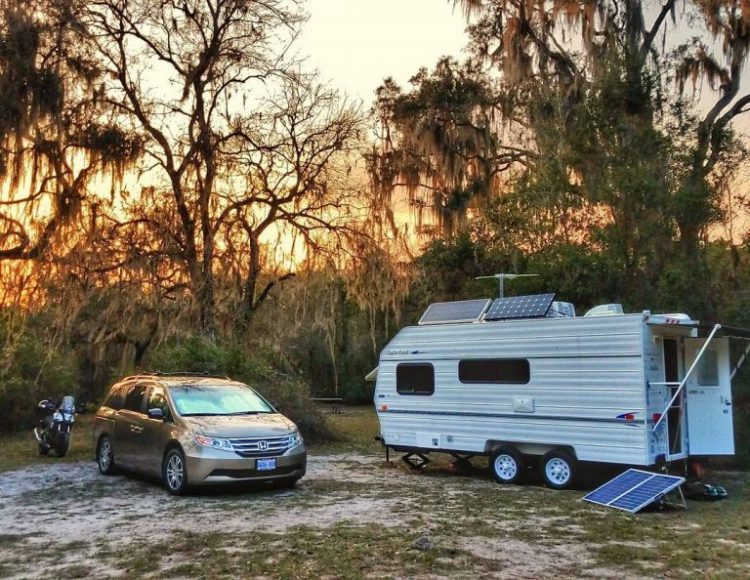 Image via: Margot Bai
Live an Accessible Lifestyle
You might be surprised how accessible and inclusive RVing is! This lifestyle is accessible to people of all backgrounds, mobility levels, and ages. We mention inclusive because most RVers are welcoming to newcomers as well. We're positive you'll make lots of friends, see lots of places, and join a close-knit community of RVers along your travels.
Home is Always With You
When your home is on wheels and with you wherever you go, each new destination somehow still feels like all the best things about home. All your comforts are on hand when you need them, but if you don't like your neighbours, you can hit the road!
Improved Mental Health
All of the above benefits have an awesome potential side effect: Improved mental health. Swap stress about bills and debt for beautiful views and stories around the campfire.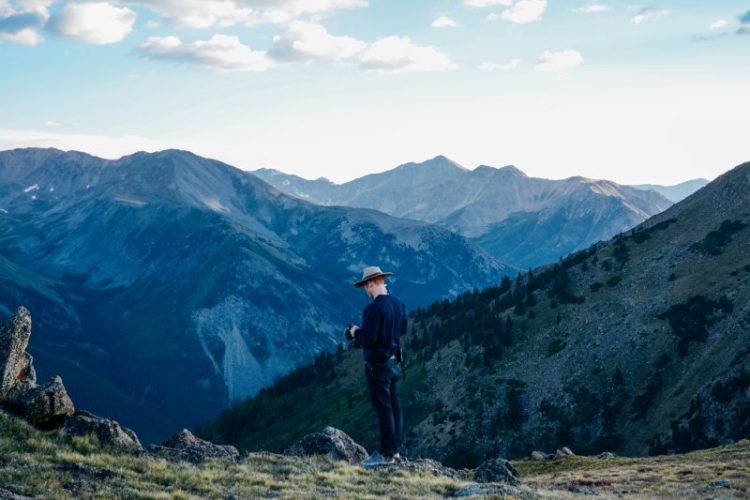 Image via: Heath & Alyssa
Thinking of taking the plunge, but not sure where to start? We have plenty of resources for buying an RV that's perfect for you or planning your trip. Full-time RVing might seem challenging at first, but with proper preparation and a bit of insight from the experts about downsizing, you'll get into the swing of things quickly.
Whether you're having fun in retirement or still working, traveling with a partner or solo, the benefits of adopting the RV lifestyle full-time are endless.
We really can't think of any downside! If you've made the switch to full time, let us know what you love most about it by connecting on Facebook, Twitter, Instagram, and Pinterest.